Paybis Review

Bank transfer

Credit Card

Cryptocurrency

Paybis is one of the most promising online exchanges worldwide, allowing users to purchase and sell cryptocurrencies through a simple and safe interface. It was founded in the United Kingdom in 2014, by Innokenty Isers, Konstantin Vasilenko [LinkedIn], and Arthur Markevics, who desired to make Paybis a well-respected and trusted international broker for cryptocurrency enthusiasts. Besides its convenient interface, Paybis users tend to prefer the platform for its live 24/7 customer support, high-security standards, instant payout, and the implementation of features such as gift cards.
This article intends to review Paybis' features, policies, and trading interface. We will also analyse its trading fees, withdrawal methods, security standards and liquidity services. Finally, we will walk you through the creation of an account, as well as the overall benefits and downsides of using Paybis.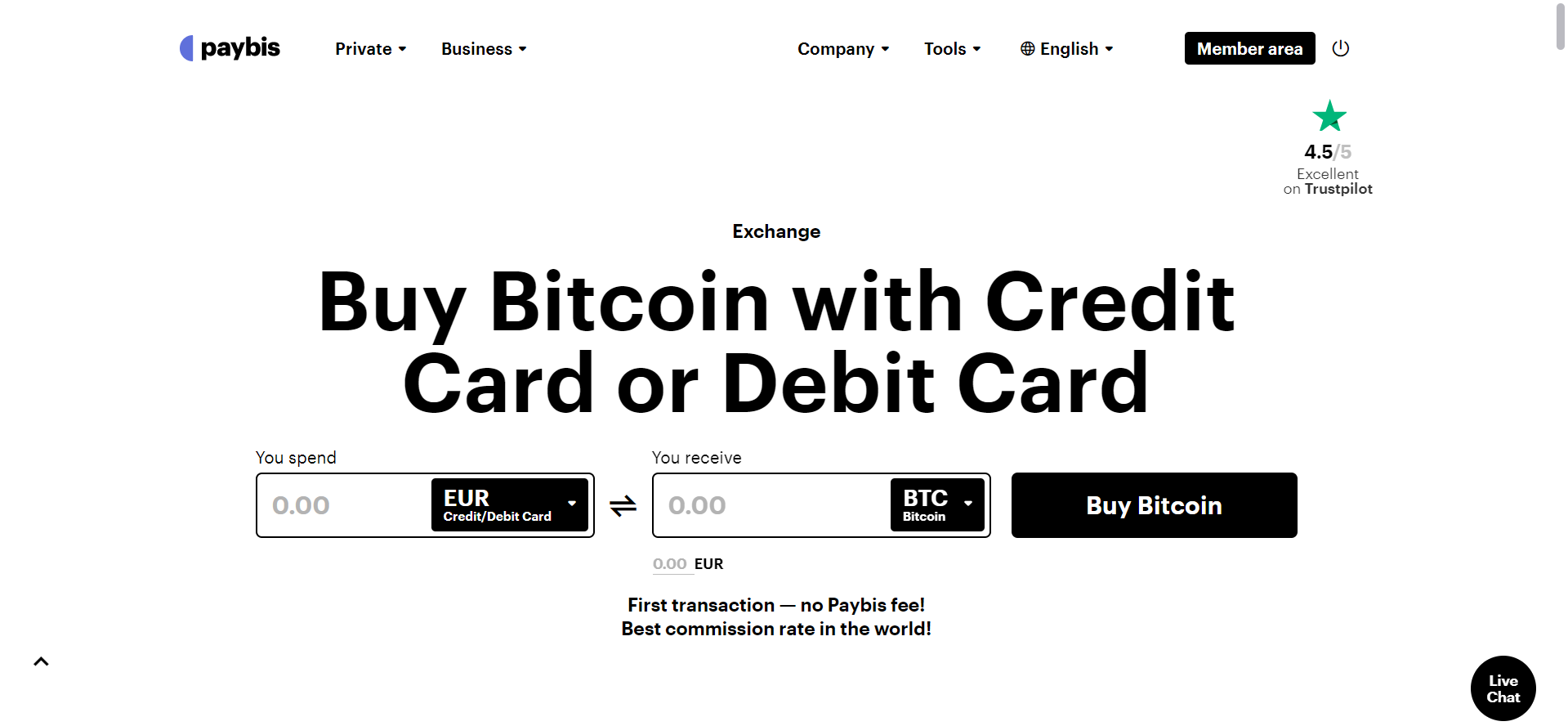 Trading View
While many cryptocurrency exchanges come along with fully-fledged trading terminals, Paybis has a very simple interface when it comes to trading. You will find only the sell/buy order box where users can choose the currency and payment method they would like to trade with. This makes it easier and less stressful for new investors, but it might lack some more advanced trading features such as margin trading, futures trading, or sophisticated tools like powerful charting engines, stop-losses or take profits. There is a minimalist chart interface, showing recent price trends, but its functionalities are limited.
In this sense, Paybis is better suited for complete beginners, rather than advanced traders.

Trading and Withdrawal Fees
Although Paybis claims to have one of the lowest commission rates, this is only partially true in most cases. New Paybis users are offered a first commission-free transaction, besides what their banks may charge them from their side. After that, however, Paybis charges above-average rates, which can climb up to 10% when using virtual wallets. What they charge depends greatly on what type of payment or deposit method is being used. For example, all credit card or debit card operations carry a minimum $10 processing fee, or up to 8.99%. Withdrawals also incur the well-known transactions costs that pay miners and network validators.
Deposit and Withdrawal Methods
Paybis offers a wide range of payment options. They currently trade with 9 popular cryptocurrencies, and are working on expanding their trading options in the short-term future. For fiat-based payment methods, Paybis allows its users to pay via credit cards, debit cards, or with a digital wallet such as Skrill or Neteller. At the same time, those who are unable to pay with any of these options have the opportunity to pay via bank transfer.
Paybis supports over 47 physical currencies and is available in 9 languages, allowing users from all around the world to pay with their own currencies in their preferred payment method, leading to cost-savings.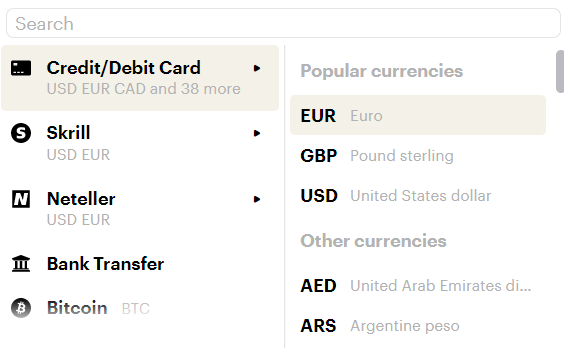 Trading limits vary depending on users' KYC levels, but also on the cryptocurrencies and fiat-based payment methods that are being used. Bitcoin, for example, has a limit of $20.000 to $200.000 per week. If you are using a credit card, the limit goes down to just an average of $6.000. A bank transfer, on the other hand, allows you to exchange up to EUR 200.000 per week.
Supported Cryptocurrencies
As of today, Paybis only supports 9 major cryptocurrencies, these being Bitcoin (BTC), Bitcoin Cash (BCH), Ethereum (ETH), Litecoin (LTC), Binance Coin (BNB), Neo (NEO), Ripple (XRP), Stellar Lumens (XLM), and Tron (TRX).
While Paybis promises support for more cryptocurrencies in the future, the current offering may seem lacking to advanced traders. Nevertheless, Paybis does not target advanced traders, and so it achieves its goal of providing a safe and reliable experience for the purchase and sale of digital assets.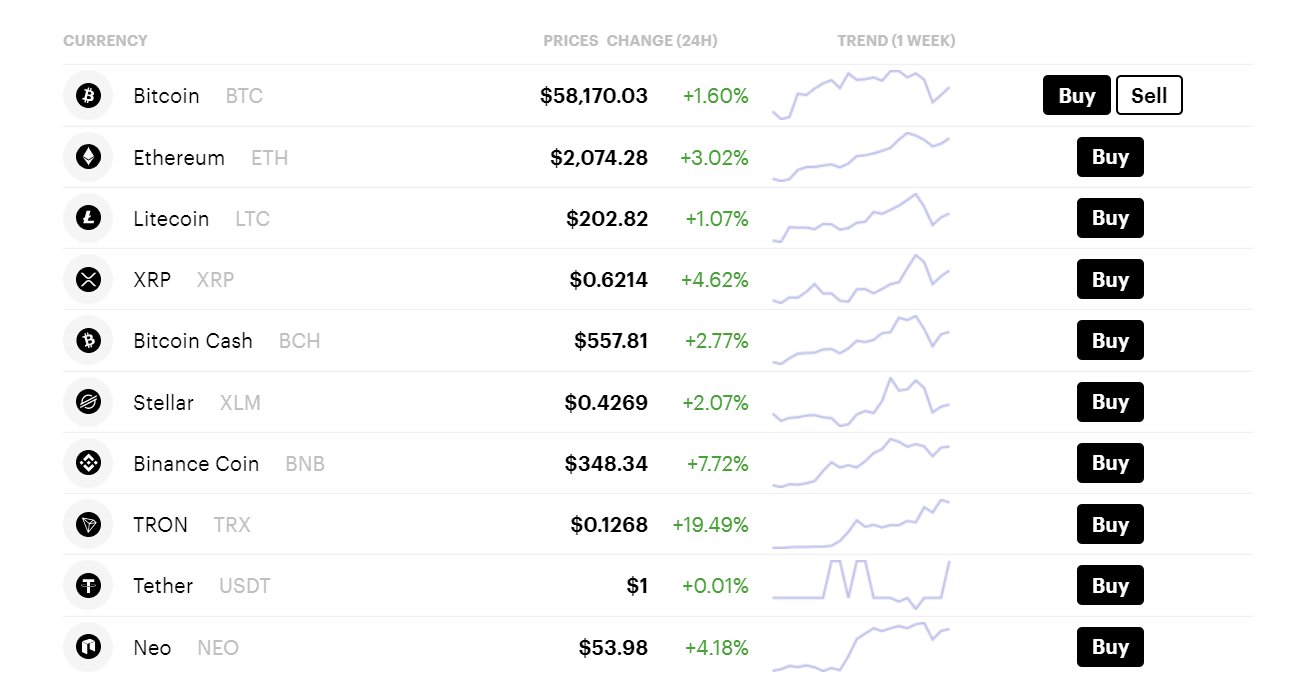 Supported Countries
Paybis is available in over 180 countries, although there are over 30 exceptions. Some relevant examples include certain US states, as well as Albania, Afghanistan, Iran, Iraq, Jamaica, Mauritius, Pakistan, Palestina, Sudan, Syria, and others. The service is readily available in most of the European Union member states.
Still, Paybis is working towards the inclusion of some of these territories. As of March of 2021, Paybis announced its plans to allow New York residents to use its services.
How to use Paybis Exchange
Account Creation
Creating a Paybis account is simple and fast. Start by clicking on the "Register" bottom located in the upper left corner of the site. Type your email address and password, then accept Paybis' terms and conditions.
KYC Verification
A KYC procedure that has become standard in the centralized exchange market is also required due to compliance purposes. To verify your account, Paybis will ask you to upload a photo of a government-issued document, such as a passport, driver's license, residence permit or ID. Once you have uploaded the document, the platform will require you to show your face through the camera and do a short identification exercise. After that, the completion of the verification process takes no longer than 10 to 15 minutes. In some rare instances, Paybis may ask you to follow extra verification steps, like for example taking a selfie of yourself holding your document.
Once the account is created, users can fund their accounts and make the first commission-free trade.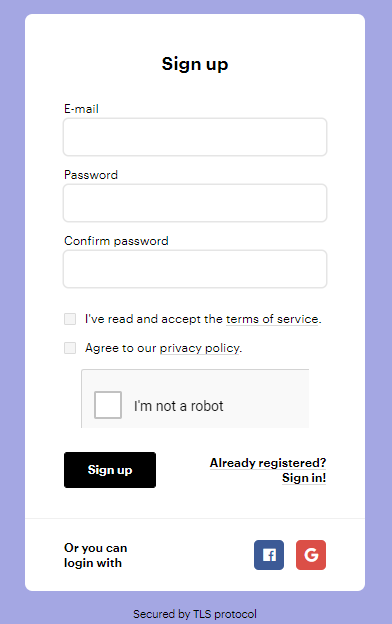 To buy or sell crypto using Paybis exchange, you simply need to indicate how much money you would like to exchange, the currencies you would like to trade with and your preferred payment option. The Paybis instant payout feature means the transaction only takes a few minutes to complete, while your bank is the one to determine when you will be able to see the amount reflected on your account. In most cases, this takes no more than 5 business days.
Liquidity Services
One of Paybis main features is its liquidity service. The company provides liquidity for banks, FinTech companies, payment processors, e-money firms, affiliate programs, OTC desks, the gaming industry, and trading platforms. FinTech companies can use Paybis liquidity services to send or accept crypto via API integration, providing seamless fiat on-ramps and off-ramps for enterprise-grade needs.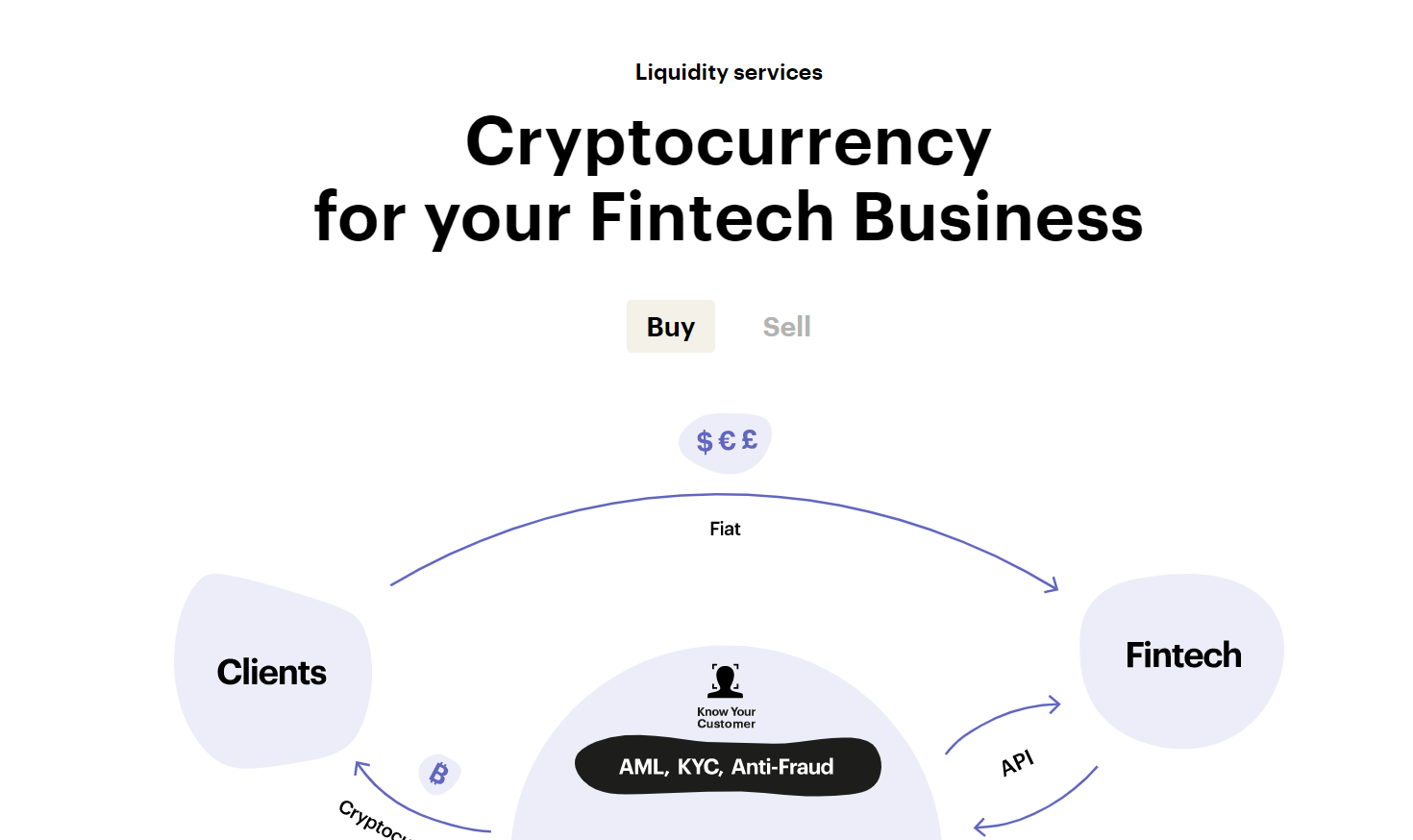 Security Protocols
One of the main concerns regarding digital exchange platforms revolves around security. Paybis strives to take care of all security concerns through several policies designed to assure capital safety. Other than being registered and legally responsible in Estonia and the United Kingdom, Paybis requires users to add their very own private wallet to access the coins being purchased. Thus, it's non-custodial in nature, since it has no access to user funds. In other words, a hypothetical hack on Paybis' side is unlikely to cause harm to its users.
Account security is also achieved through the means of 2FA. So far, Paybis has not been hacked.
Bottom Line
With these aspects in mind, whilst Paybis is certainly not the market's most popular exchange, it is well-suited to complete beginners who're looking to get started with crypto. Its main advantage is also its biggest shortcomings, since there's little support for advanced trading features that moderate and professional traders would love to have. On the other hand, it does support sufficient payment methods, allowing simple and quick fiat-to-crypto trades. Another downside consists of its above-average commissions, but since Paybis is mostly used for one time crypto payments, this isn't necessarily a concern.
Visit Exchange >>>
Social media