Pcore (Innovative invoice discounting platform) ICO

ICO

Past

May 18, 2019 – Jul 08, 2019

Pcore a P2P (peer to peer) invoice discounting platform integrated in the blockchain technology, with the aim to combine transparency, trust, speed and security of the blockchain with registered smart contracts and directly bring together invoice sellers and lenders.

By investing in this business you agree to our Disclaimer
Pcore (Innovative invoice discounting platform) ICO ratings

| | |
| --- | --- |
| ICOrating.com | |
| Hype score | NA |
| Risk score | NA |
| Investment rating | NA |

| | |
| --- | --- |
| ICObench.com | 3.9 / 5 |
| ICOmarks.com | 8.3 / 10 |
| TrackICO.io | NA |
| ICOholder.com | NA |

Claim admin rights for this project
Overview
Whitepaper
What is Pcore
The world of business was and shall remain quite complex, what with technological advancement. Operational processes develop at an unprecedented rate, involving even more chess pieces than ever before. Competition is fierce while customers are demanding quality and attractive price programs. These programs rely on invoice financing more than ever before, to attract a larger number of potential customers.
Invoice financing (A/R), as a term, is nothing new in the business world, as it allows steady revenue flow for companies. It is a form of a contract between buyer and seller, where the customer has an option of paying for goods at later date. Usually, 30, 60, or 90-day notice provides the buyer a chance to pick up the chosen goods or services while the company enjoys stabilized income over a period of time. However, once the deal is made, the business in question also suffers in terms of liquidity, as it can only collect the debt at later date.
At the same time, the emergence of blockchain technology came with rising interest from organizations all over the globe. Decentralized networks, globalized cryptocurrencies, and smart contracts all have their own role to play. However, probably the most distinguished feature that blockchain offers is the security of transfers. The system itself, through smart contracts, has the ability to improve the integrity of transactions, guaranteeing that all parties should act on their promises for transfer to take place.
Hence, we at Pcore Ltd. offer a market that can significantly improve the liquidity of our business customers. Through the blockchain network, developed by our team, we offer a marketplace where receivable invoices can be sold securely. The platform enables businesses to connect, upload, and trade invoices, improving the liquidity rate of companies while providing a good investment ground for companies that seek safe funding projects.
Both sides have numerous advantages to speak of when trading invoices at the Pcore platform. Companies selling them would increase their immediate funding capabilities, needed to buy materials, pay for the production of goods, or even to pay their employees' salaries. Buyers (lenders henceforth), on the other hand, can earn profit from the credible commercial business. Through finance of receivables, lenders earn interest as a profit. The most important criteria to meet is thus trustworthiness of partners, making the factoring the perfect solution.
Pcore blockchain (distributed ledger) technology applies smart contracts to assign a unique fingerprint for every transaction. This makes it possible for businesses to automate their invoicing processes and take advantage of factoring services on the platform. Serving as a medium, Pcore ensures the safety of all parties' funds while supplying the market space for business conduction. Each account has a unique record, transparently shown for all participants. Thus, through transparency, creditworthiness can be established through the blockchain platform.
Pcore is an end-to-end platform that will provide SMEs easy access to short-term financing by turning their accounts receivables into tradable assets. With a 24-hour turnaround available, the interest rates allow lenders to earn profits while sellers gain vitally important liquidity for their daily operations.
The Pcore platform supports issuers, owners, and payers. Invoices can, therefore, be made available as a shared source of liquidity for factoring. Uploading the income date, lenders would have the option to choose the length of factoring and interest rate involved through smart contracts. Tokens would connect parties from around the globe, disregarding borders in the process.
However, only the firm itself or the recipient of the invoice can grant access to detailed financial data about a specific company or invoice. This enables real-time auditing to be conducted, improves the credit scoring process, and expedites credit approvals. Those companies with a positive credit history will attract lenders with more ease while incentives and will be available for use within their operations. The algorithm is based on companies XBRL data and risk scoring results.
As a presentation format of financial data within the platform, we opted for XBRL (eXtensible Business Reporting Language). The framework represents an open international standard for digital business reporting. It is used around the world, with companies from more than 50 countries implementing it within their operations. Millions of XBRL documents are created every year, replacing older, paper-based reports with useful, effective, and more accurate digital reports. In other words, XBRL provides a language in which reporting terms can be clearly defined. In turn, terms can then be used to uniquely represent the contents of financial statements or other kinds of compliance, performance, and business reports. XBRL is often called "bar codes for reporting", as it makes reporting more accurate and efficient. With unique tags, XBRL allows Pcore to develop its platform according to sophisticated market needs, providing:
usable reporting documents that can automatically be registered, sorted and analyzed by Pcore
general trust that all reports within the platform follow up sophisticated, pre-defined definitions Additionally, comprehensive definitions and accurate data tags would assist parties to conduct various reporting tasks, including:
preparation
validation
publication
exchange
consumption
risk and performance analysis of business information.
To enable the exchange of summary business reports, XBRL enforces transaction tags within the platform. These transactional representations allow system-independent exchange and analysis of large quantities of supporting data. Thus, as the key towards financial reporting transformation, Pcore platform uses two core calculations to support investors in the evaluation of investment opportunity. These two calculations include:
1. Opportunity Qualification and Risk Assessment
2. Predictive Behavior Credit Scoring with Artificial Intelligence
Details

Public sales: May 18, 2019 - Jul 08, 2019
Token supply: 52,000,000 PCC
Total tokens for sale: 20,000,000 PCC
Soft cap: 1,000,000 USD
Hard cap: 5,000,000 USD


Legal

Blockchain Platform: Ethereum
Country limitations: USA, China
Registration year: 2019
Office address: 310 High Road, London, N22 8JR

Bounty

Translation: 10
Social media: 40
Other: 20

Token info

Ticker: PCC
Type: Utility-token
Token price in USD: 1 PCC = 0.39 USD
Accepted currencies: ETH
Token distribution:
ICO Sale - 38.5%
Reserved for company - 38.5%
Bounty - 0.9%
Reserved for Team - 22.1%


Offices on the map
Pcore Roadmap
1
March – April 2019 - Pre ICO-bounty
Within our marketing campaign we have considered the effectiveness and influence of social media content creators.
We have decided to pay selected social media influencers within the crypto community based on their content engagement and promotion of Pcore (PCC).
Working with security auditors to finalize ICO contract
2
May – June 2019 - ICO
20 Million (PCC) will be on offer for investors.
- ICO-sale coins released
PCC sold in pre-sale and ICO will be released to investors. Further information and updates will be announced through twitter.
- Exchange listing
3
July – September 2019 - New office site
Reaching the end development of the invoice trading platform with the hired software developers to perfect the functionality and use for businesses and investors.
- Testing Pcore platform
At this stage we aim to have to go through the necessary tests and have a select amount of business start uploading invoices to start the platform off for launch.
4
October 2019
- Launch invoice trading platform
5
December 2019 - January 2020
- Start of building invoice software for China
6
March 2020
- Pcore software launch date
7
April – May 2020
- Start market research for penetration of Pcore into China
- Integrating and testing Pcore software into Chinese invoicing market
8
June 2020
- Marketing campaign start for Pcore platform in China
9
July 2020
- Explore new markets
- Explore new software development for invoicing
Project team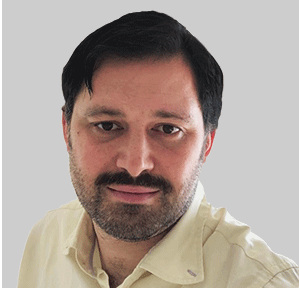 Mr. Sezgin Aydin
Founder / CEO / Director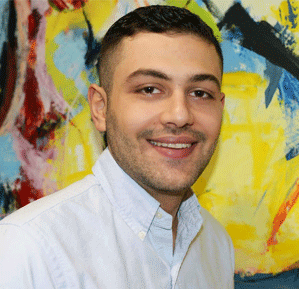 Mr. Akin Aydin
Co-founder / Marketing Manager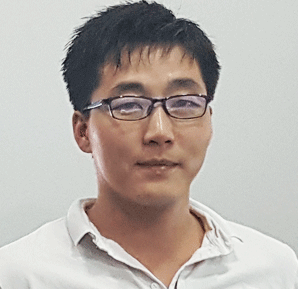 Mr. Vang YangPao
Co-founder / Development Manager
Advisors

Ian Scarffe
Social media
MVP

How To get a verified Project status
To pass the verification you need to place a our logo on the main page of your website and make an announcement of the listing in your social network accounts. Send us the email in reply with confirmation of the link placement.
Top-Rated ICO's


A gateway to Blue Hill Mining, a fully regulated STO, asset backed by one of the largest copper reserves in Asia.
| | |
| --- | --- |
| Start ICO | TBA |
| End ICO | TBA |
| Received | Pending |
| Goal | $ 4,900,000 |


Letsfair is a platform developed under a Blockchain, that intends to facilitate the performance of various types of enterprises, providing digital infrastructur ...
| | |
| --- | --- |
| Start ICO | Jan 24, 2018 |
| End ICO | Jan 24, 2023 |
| Received | Pending |
| Goal | Not Set |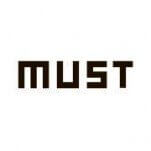 MUST is a decentralized system of available financing for small and medium business.
| | |
| --- | --- |
| Start ICO | Nov 01, 2018 |
| End ICO | Dec 31, 2019 |
| Received | Pending |
| Goal | $ 14,000,000 (fiat) |