Pledged Capital (GAIN)

Pledged Capital is a decentralized trust fund that combines traditional crowdfunding with Blockchain technology and easy-to-engage smart contracts, secure investment, and give a voice to investors through DAO.

IMPORTANT: By investing in this business you agree to ourDisclaimer. All information including our rating, is provided merely for informational purposes. CryptoTotem does not provide investment advice.
Overview

| | |
| --- | --- |
| Project industry | Other |
| Product type | Organization |
| Founded | Portugal |

Whitepaper
What is Pledged Capital
Pledged Capital is a decentralized trust fund that combines traditional crowdfunding with Blockchain technology and easy-to-engage smart contracts. Start-up projects seeking funding can lay out roadmap milestones and timelines according to their actual capacity and contingent upon realistic performance targets, establishing measurable criteria for delivering payments upon only fulfillable promises. Pledged Capital 's incremental funding system allows for ICO funding to be managed postraise with milestone-based micropayments and unprecedented investor oversight.
Pledged Capital is a market-agnostic platform with no bias or affnity towards any specifc industry or focus area. Pledged Capital is a global investment platform promoting a safe standard; a brand of trust.
Details

Pre-sales: Apr 29, 2022 - Jul 01, 2022
Public sales: Jul 01, 2022 - Aug 01, 2022
IEO (p2pb2b Launchpad): Jul 02, 2022 - Aug 02, 2022
Token supply: 500,000,000 GAIN
Total tokens for sale: 300,000,000 GAIN
Soft cap: 2,000,000 USD
Hard cap: 7,000,000 USD
Raised: 1,200,000 USD


Legal

Blockchain Platform: Polygon (Matic)
Registration country: Portugal
Registration year: 2022
Office address: Avenida da Liberdade, n 129B 1250-140 Lisboa, Portugal

Token info

Ticker: GAIN
Token price in USD: 1 GAIN = 0.05 USD
Accepted currencies: ETH, BTC, USDT, MATIC
Token distribution:
6% - Private Round
60% - Fundraising
22% - Marketing & Sustainability
12% - Research & Development

Pledged Capital Roadmap
1
Q3 2021
MARKETING
REGULATION AND CORPORATE
Establishing project foundation in Portugal
Publishing White paper + Investors Deck
INNOVATION
2
Q4 2021
DEVELOPMENT
Core team establishment
Primary network selection: Polygon
MARKETING
Growing internal marketing team
Expansion to Asian, Latin American, Slavic & Arabian Crypto Market
Continued marketing activities
REGULATION AND CORPORATE
Applying to Central Bank license for Institution funds custody
PARTNERSHIP
Dirty Pigs NFT collection, StackOS
3
Q1 2022
DEVELOPMENT
Designing Investor profile and settings section
Creating first utility NFT Collection
Staking calculator
Deploying Staking to Testnet
Deploying Redeemable NFT contract to Testnet
Deploying MilesStone feature to Testnet ( Launchpad Contract)
Aquisition of Unique Domain NFT (Butterfly)
Building a new website
MARKETING
Rebranding to Pledged Capital
Re-launch of social media and community platforms
Creation of weekly marketing programme
PARTNERSHIP
Settled top 400 partnership. Incentive Programme
Attending international Avalanche Summit in Barcelona
4
Q2 2022
DEVELOPMENT
App Update of distribution and project section
KYC and secure log in implementation
Expanding our contracts to Avalanche -C chain
Kick-start of fund-raising
Investors score contract deploy to testnet (Oracle Chainlink)
Utility NFT Collection implementation
Release Redeemable NFT
Deploying Governance Democratic council to Testnet
Access Card NFT V1(SAFT + project details) to Testnet
Smart Contracts Audit
NFT Gallery Implementation
Web3 Traditional Crowdfunding Implementation
Project Owner Access interface deployment
Building Anti-Bot -Anti Whales system
MARKETING
Listing event -DEX, renewing marketing drive
Creating Cross-Marketing programme
REGULATION AND CORPORATE
Updated Roadmap & Tokenomics
PARTNERSHIP
Liquidity Provider and Liquidity Mining partnering
DeepSquare Partnership
5
Q3 2022
DEVELOPMENT
Implementation of the DeFi module. Internal Yield Farming
Direct deals for the platform
Creating of FAIR-Listing module
MARKETING
Onboarding new projects
Build the media outlet
Influencer facility for seeking a contract. Signup + Incentive program
Expending PR presence to traditional real world use cases
Trading competition programme
Ambassador programm launch
REGULATION AND CORPORATE
Build a company backup outside EU
PARTNERSHIP
Expension to Clover Finance chain
Open Fabric Partnership
6
Q4 2022
DEVELOPMENT
Governance section update and implementation
Tiered Chat – monitoring, NFT access card test and badges
Reputation score update
Building community launchpad with success scores
Create, develop and integrate a privacy network focused on security and safety
MARKETING
REGULATION AND CORPORATE
Launch of the Programme Pledged Liquidity. Internal stacking through network of launchpad.
INNOVATION
Access Card NFT V2 (Printing SAFT + Access tiered chat)
CO-DAO programme
7
Q1 2023
DEVELOPMENT
PoC Single Sign On NFT -ID NFT V2.
Launch of the education library programme
Launch of the SAAS cybersecurity branch.
REGULATION AND CORPORATE
Project team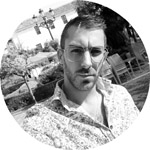 Guillaume Provent
CEO & CTO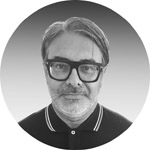 Jean Claude
CFO & Regulatory Compliance Advisor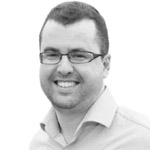 Roman Tsarovsky
Strategic technology advisor & CEO of Implicit Labs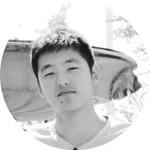 Okawa Nori
Full Stack Senior Blockchain Developer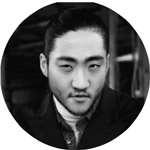 Kenji Muto
Full Stack Blockchain Developer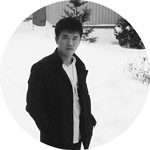 Isa Noguchi
Lead Full Stack Blockchain Engeener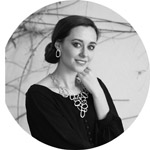 Ana Olmeda
Pr & Marketing Manager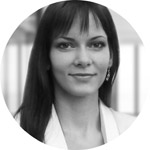 Denisa Brichtova
UI/UX Senior Designer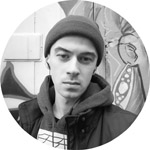 Vlad
Lead Front End Developer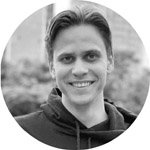 Gleb Rulev
Back End Developer
Chris Midgley
Communication & Marketing Strategist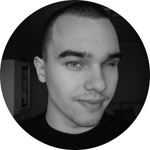 Serhii Kirichenko
Junior Front End Developer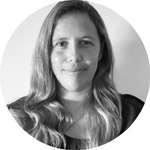 Marcia Coutinho
Administration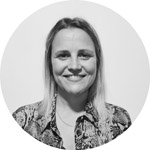 Carla Coutinho
Expert in Tax and Regulation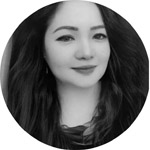 Liz Shane
Junior Front End Developer

Karakasal
Organic & Pasionate Moderator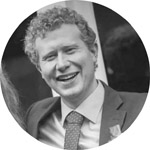 Martijn the Graaf
Organic & Pasionate Moderator
Advisors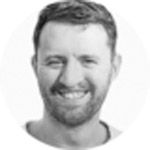 Corey B.
Strategic Advisor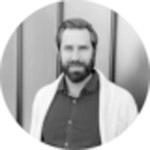 Josh Meier
Strategic Advisor
Social media
MVP