Synapsecoin (SYP) ICO

ICO

Synapsecoin, is a project focused in connect investors with entrepreneurs. Which will be viable or developed through the crowdfunding system using its own Exchange Criptowasi.

IMPORTANT: By investing in this business you agree to our Disclaimer. All information including our rating, is provided merely for informational purposes. CryptoTotem does not provide investment advice.
Synapsecoin (SYP) ICO ratings

| | |
| --- | --- |
| ICObench.com | 3.2 / 5 |
| ICOmarks.com | 8.4 / 10 |
| TrackICO.io | 5 / 5 |
| ICOholder.com | NA |

Claim admin rights for this project
Overview
Whitepaper
What is Synapsecoin
SYNASECOIN is a project which has as a main objective, use of crowdfunding system and Blockchain technology in all its splendor. One of the problems found around the world is the financial of entrepreneurs and businessmen looking to expand to international markets. SYNAPSECOIN found this problem, raises this crowdfunding financing system, through it, entrepreneurs and businessmen will have the opportunity to get financing and run their project, and for those who want to invest we will present a range of fully qualified projects in our crowdfunding, providing all our users with the advice indicated in the area. SYNAPSECOIN is made up of a solid professional team who are passionate about innovating, and aware of new technologies (Blockchain), sharing a philosophy of teaching, helping people, making them discover their own talents and live from it. In our Crowdfunding system the user will should to register, verify and approve the KYC, once these requirements are fulfilled he will have access to the services we provide, each service will have a reference link on our page. The SYP cryptocurrency will be used for exchanges in our own Exchange Criptowasi.
INTRODUCTION
The Blockchain technology is an example of technological advances of our age and has allowed connect thousands of people worldwide, giving them the opportunity to achieve financial growth and over the years had been develop new systems as The Crowdfunding based on Blockchain technology which solves the problems of traditional Crowdfounds.
Thanksfulness to the Blockchain technology and crowdfunding system, Synapsecoin is able to offer advanced solutions to different problems, such as the lack of liquidity of hundreds of entrepreneurs in the world, who seek answers in projects through crowdfunding by connecting them with investors.
Synapsecoin is the collective platform for connection between business ideas and investors, our team will take all advantages of Blockchain technology to all our customers, with the aim of create a new fundamental ecosystem that will drive new financial and social growth.
CROWDFUNDING ANALYSIS
The Crowdfunding market on the Internet has been developed for about a decade, however, in 2018 the number of fundraising platforms is still quite limited despite the potential spherical it has. The growth of this collective financing system has been hampered by a series of problems such as the lack of confidence on the part of entrepreneurs and / or investors, due to failure of several projects, lack of regulation and legal gaps in the regulations implemented by governments of each region.
The Crowdfunding market on the Internet has been developed for about a decade, however, in 2018 the number of fundraising platforms is still quite limited despite the potential spherical it has. The growth of this collective financing system has been hampered by a series of problems such as the lack of confidence on the part of entrepreneurs and / or investors, due to failure of several projects, lack of regulation and legal gaps in the regulations implemented by governments of each region.
The traditional Crowdfunding systems in the world act with bonuses and rewards in Fiat money, causing a series of problems on global scale such as:
Not receiving rewards directly, causing delay to be postponed until several months.
Users do not have control of their investments and in many cases the only beneficiaries of the Crowfound are the project creators and the company itself, because users do not handle any type of representation against their investment.
The entrepreneur pays high commission rates for platform maintenance of and assumes the transaction costs, which represents 30% of his capital.
Having found that traditional crowdfunding system has several weaknesses, in Synapsecoin we propose solutions with the Crowdfunding project, through Blockchain technology and smart contracts.
We develop a Crowdfunding system where investors after completing a smart contract, will receive a reward for their investment through our token (SYP) in real time. Synapsecoin will be a recognized platform, allowing thousands of people to develop their business ideas or worldwide projects .
We think about you, so generating opportunities to choose a project to invest, receiving attractive returns among other benefits that are detailed respectively in each project.
Three pillars of Synapsecoin:
Entrepreneurs: We attract to business creator, in their earlies stage about entrepreneuship, who for many reasons don't have access to invest opportunities, that is, we will be their leverage.
Investors/ promoters: We will focus on investors, entrepreneurs and developers who have or do not have experience in financial market. Providing with all tools, so they can make an excellent investment.
Business Refinement: Directed to those businesses and / or companies that want to empower themselves, expand, renew their brand and increase their sales, supported by Synapsecoin specialists.
MISSION
Connect investor with entrepreneurs and/or projects in run at wordwide, using Blockchain technology and Smart Contracts.
VISION
We live in a free and fair future based on transparency, where good projects will finance and open to the world without limitations. We offer the best opportunities, accelera progress in all sectors of the world, using our own exchange (CriptoWasi) for its commercialization.
Details

Pre-sales: Dec 01, 2018 - Mar 31, 2019
Public sales: Apr 01, 2019 - May 31, 2019
Pre-sale token supply: 148,500,000 SYP
Token supply: 346,500,000 SYP
Total tokens for sale: 495,000,000 SYP
Soft cap: 3,000,000 USD
Hard cap: 18,000,000 USD
Raised: 420,000 USD


Legal

Blockchain Platform: Ethereum
Country limitations: USA, Corea del Norte, Bolivia
Registration country: Peru
Registration year: 2018
Office address: av. Condebamba 631 Abancay, Apurimac, Peru

Bounty

Translation: 15%
Social media: 20%
Bitcoin talk signature campaign: 35%
Other: 30%

Token info

Ticker: SYP
Type: Utility-token
Token standard: ERC-20
Token price in USD: 1 SYP = 0.05 USD
Token price in EUR: 1 SYP = 0.044 EUR
Token price in BTC: 1 SYP = 0,00001292 BTC
Token price in ETH: 1 SYP = 0,00035923 ETH
Accepted currencies: BTC, ETH, LTC
Bonus program:
Private Sale (01.12.2018-15.12.2018) - 50%
Public Pre-Sale (15.12.2018-15.01.2019) - 30%
Public Sale (15.01.2019-15.02.2019) - 10%
Token distribution:
Token distribution - 50%
Sales - 50%
Marketing - 10%
Expansion - 6%
Advisor in ico and blockchain - 1.5%
Team - 9%
Bounty canpaign -3%
Reserve - 10.5%
Others - 10%
Funds allocation:
Funds assigned distribution - 50%
Project development and team - 50%
Marketing and public relations - 22%
Legal -8%
Security - 10%
Advisors - 5%
Reserve - 5%


Offices on the map
Synapsecoin Roadmap
1
August 2017
Team conformation and community expansion.
2
October 2017
Analysis of traditional Crowdfunding market, Blockchain technology and cryptocurrency.
3
December 2017
Crowdfunding design and its implementation with Blockchain technology and cryptocurrency.
4
February 2018
Whitepaper development.
5
May 2018
"CriptoWasi" exchange development.
6
June 2018
Creation and SYP tokens verification.
7
August 2018
Development of SynapseCoin website.
8
November 2018
Implementation of Marketing Strategy, Bounty campaign starts.
9
December 2018
Private sale campaign.
10
January 2019
Public Sale campaign.
11
January 2019
SynapseCoin platform development as Collective Financing System.
12
February 2019
"ProjectSYP" Development or system of actions exchange, interaction between investors and projects.
13
February 2019
Final sale campaign.
14
March 2019
Launching of our exchange "CriptoWasi". Beta Phase of SynapseCoin as a collective financing system.
15
May 2019
Official Lauching of SynapseCoin as collective financing system.
16
June 2019
Official Launching of " ProyectSYP".Expansion, investment and execution of innovative projects in SynapseCoin platform.
Project team

Saul Flores
Founder and Executive Director.

Elmer Torres
Gerente General

Ricardo Martínez
Marketing

Vladimir Chachi
Arqoitecto de Software

Joel Menacho
Analista de Sistemas

Alex Flores
Manager del equipo

Maria Flores
Desarrollador de ICO

Suimer Pareja
Desarrollador de ICO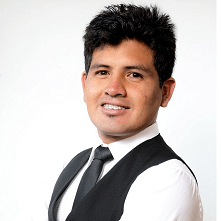 RICHARTH FLORES
ASESOR ADMINISTRATIVO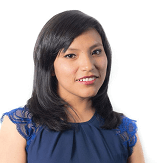 MARLENI ATAHUA
DESARROLLADORA DE ICO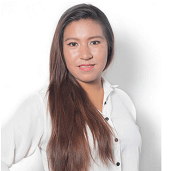 EDITH UTANI
DISEÑADORA GRAFICO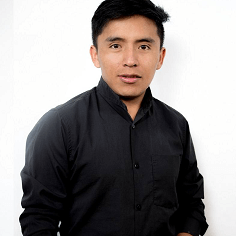 ALFREDO GOMEZ
DISEÑADOR GRÁFICO

ALICIA ZAMORA
ASESORA DE ESTRATEGIA
JOSE PAREDES
COMMUNITY MANAGER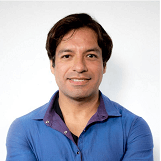 FRANZ SÁNCHEZ
COMUNICADOR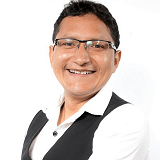 LEONIL CHIPANA
DEVELOPER DE SOFTWARE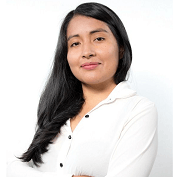 KARINA GARRAFA
DESARROLLADOR WEB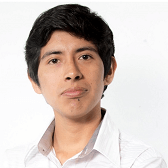 VICTOR OVIEDO
DESARROLLADOR DE MEDIOS AUDIOVISUALES

ALEXANDER ACCOSTUPA
DESARROLLADOR AUDIOVISUAL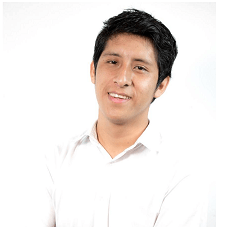 DENIS HUAMAN
DESARROLLADOR AUDIOVISUAL & ANIMADOR EN 3D

HENRY PEREZ
MARKETING Y CREATIVIDAD

VILMA CUSIQUISPE
ASESORA LEGAL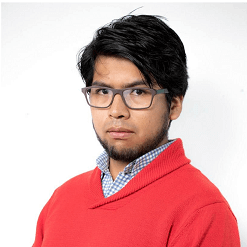 WILL RIVERA
ARTISTA VISUAL
Advisors

Murat Ali
Advisor

Shehzad Khan
Advisor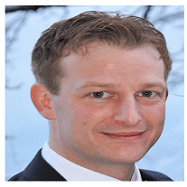 TIMO TRIPPLER
ICO ADVISOR - FUND RAISING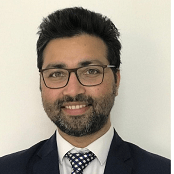 NAVIIN KAPOOR
Asesor de ICO y Blockchain.
Social media
How To get a verified Project status
To pass the verification you need to place a our logo on the main page of your website and make an announcement of the listing in your social network accounts. Send us the email in reply with confirmation of the link placement.
Top-Rated Crypto Projects



ICO
We are building a global marketplace fintech based blockchain network with user friendly mobile interface and exchange, for citizens and governments to collabor ...
| | |
| --- | --- |
| Start ICO | Jun 23, 2019 |
| End ICO | Dec 31, 2020 |
| Received | Pending |
| Goal | Not Set |