Winsshi (WNS)

ICO

Winsshi is the first truly decentralized gaming platform based on the Ethereum blockchain which is unique in its own right with cool UI/UX, fun to engage with, #decentralized, robust, and secure platform.

IMPORTANT: By investing in this business you agree to our Disclaimer. All information including our rating, is provided merely for informational purposes. CryptoTotem does not provide investment advice.

| | |
| --- | --- |
| Overview | Whitepaper |
Charts
24h
7d
14d
30d
60d
90d
180d
365d
Max
What is Winsshi
The fast-growing gaming industry is one of the largest entertainment Markets in the world that has flourished into a billion-dollar business. With the advent of Block-chain technology and Crypto currencies, the gaming industry has advanced in data handling and securing quick payment. The block-chain industry will turn this billion-dollar industry into a more powerful, trustworthy and robust platform for its users.
To generate revenue from this growing industry, game developers are constantly looking for SECURED ways such as standard online payment solutions that include Multiple payment aggressors, wallet providers, banks, etc.
WINSSHI is one such block-chain platform based on the Ethereum block-chain that facilitates the gaming industry. WIN tokens (WNS) is an exclusive cryptocurrency that can be used for in-game purchases as well as earn real-world currencies while gaming. Our platform is an added benefit to both the players and the game developers. Moreover, there is no Middle Man involved in any transaction. WINSSHI is here to take the gaming industry to an incredible stage.
Details

Pre-sales: Mar 01, 2020 - Apr 01, 2020
Public sales: Aug 10, 2020 - Dec 31, 2020
Token supply: 1,000,000,000 WNS
Total tokens for sale: 500,000,000 WNS
Soft cap: 2,000,000 USD
Hard cap: 5,000,000 USD
Raised: 500,000 USD


Legal

Blockchain Platform: Ethereum
Country limitations: Pakistan, Turkey, Somalia, Sirya, Sudan


Token info

Ticker: WNS
Token standard: ERC20
Token price in USD: 1 WNS = 0.01 USD
Accepted currencies: ETH, BTC, Fiat
Bonus program:
Purchase 10,000,00 WNS (10K USD ) then get 30% extra WNS Coins
Purchase 3,000,00 WNS (3K USD ) then get 20% extra WNS Coins
Token distribution:
ICO Process - 50%
Future development of platform - 15%
Held by Management - 20%
Pre ICO Phase -II - 5%
Pre ICO Phase -I - 10$
Funds allocation:
Games development - 25%
Exchange listings - 5%
PR and branding - 5%
Institutional investors - 10%
Advertisement - 20%
Gaming platform development - 35%

Winsshi Roadmap
1
2018(Aug-Sep)
Conceptual design and team building
2
2018 (Nov-Dec)
Block chain mechanism development
3
2019(Feb-Mar)
Gaming platform framework
4
2019(Jun-Jul)
Team building and technology awareness
5
2020(Mar-Apr)
Strategic partnership with various gaming companies
6
2020(Jan-Feb)
First private sale sold out
7
2019(Nov-Dec)
White paper creation and smart contract creation
8
2019(Sep-Oct)
Office space acquisition
9
2020(May-Jun)
2nd private sale sold out
10
2020(Jul-Oct)
Starting of ICO
11
2020(Nov-Dec)
Listing of WNS coin in Binance,bittrex,kucoin and okex
12
2021(Jan-Feb)
WINSSHI gaming platform BETA version release
13
2021(Sep-Oct)
WNS coin burning
14
2021(Jul-Aug)
Listing of WNS coin in other exchanges
15
2021(May-Jun)
WINSSHI mainnet and products release
16
2021(Mar-Apr)
Profit sharing module initiation
17
2021(Nov-Dec)
WINSSHI Hackathon
18
2022(Jan-Feb)
Global gaming hub creation
19
2022(Mar-Apr)
WINSSHI mobile application for various games and apps
20
2022(May-Jun)
WINSSHI operating system powered by blockchain
21
2023(Jun-Jul)
WINSSHI IPO in USA stock exchange
22
2023(Jan-Feb)
Strategic partnership with various Advertisement companies and tech companies
23
2022(Sep-Oct)
WNS coin burning
24
2022(Jul-Aug)
Office acquisition in India, South Korea, Brazil, NEW Zealand, and south Africa
Project team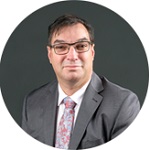 Gerard Haisma
Project Head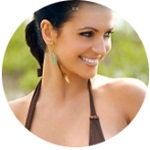 Michel
Manager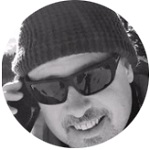 Ken
Chief Investment Officer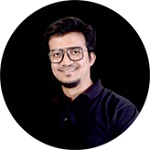 Manish Soni
Project Manager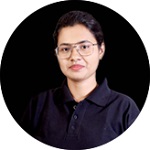 Manami Singh
UI/UX Designer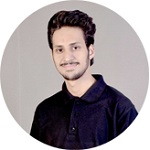 Nitesh Bijawat
Blockchain Developer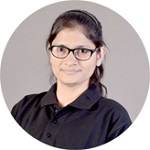 Misha Panjwani
Back End Developer
Advisors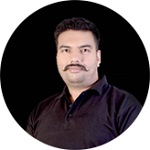 Pramod Choudhary
Advisor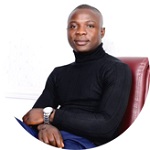 Samson Alani
Finance Advisor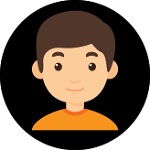 DK Karan
Legal Advisor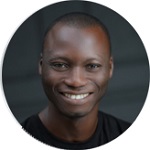 Lilmusbi BabaNla
Marketing Advisor
Social media