GoRecruit

ICO

GoRecruit is an AI-based platform for HR, which is designed for analysis of social media and other public data. Data integrity and accuracy are ensured by the blockchain technology. GoRecruit will provide companies with the tool set to significantly reduce the time and the cost of finding a perfect employee and improve the quality of decision-making. Users can't trick GoRecruit: its algorithm evaluates applicants' soft skills and professional aptitude rather than their self-presentation abilities at interviews. On the average, the GoRecruit service is 1/40 as expensive as a traditional evaluation procedure.

IMPORTANT: By investing in this business you agree to our Disclaimer. All information including our rating, is provided merely for informational purposes. CryptoTotem does not provide investment advice.

| | |
| --- | --- |
| Overview | Whitepaper |

What is GoRecruit

The success of any organization largely depends on the people that work there and an extent to which every employee is effective at their workplace. In the course of a recruitment process, an employer faces numerous challenges, one of them being candidate evaluation. What are the methods to evaluate candidates during the selection process? Small and medium-sized businesses do not usually have a clear understanding of what requirements a candidate should meet, and how to evaluate candidates. For small business owners and executives, the major headache is a lack of time. They are concerned about having a full complement of staff and saving time when hiring employees. In large companies, on the contrary, there are special human resource departments that are engaged in searching, evaluating, and interviewing future employees. But as a company grows, the cost of hiring each employee increases, and the quality of hiring practice deteriorates due to delegation of decision-making to the field.

GoRecruit is an artificial intelligence (AI) system for helping small enterprise executives and employees of personnel services to make HR decisions. The system analyzes data from social media and publicly available sources and uses a blockchain-based architecture for data storage.

Recent research in the field of social media data analysis showed the correlation between the way people represent themselves online and personality assessment results. Donald Kluemper, a professor of management at Northern Illinois University's College of Business and a pioneer in this area, conducted a study in 2012, according to which data obtained from social networks can be used to assess the likelihood of hiring a person, as well as their future performance. The author and his colleagues state that many personal characteristics are reflected in a social network profile. As a result of his research, significant correlations were discovered between personality traits learned from social media profiles and performance indicators received from company managers.

Decision-making on hiring a candidate depends on a subjective opinion of an employee from an HR department, which, at times, puts their interests above the interests of an organization. Our project is aimed at building objective criteria for selection of candidates for general positions (up to a level of a head of the department), which do not require assessment of highly-specialized professional skills. When making HR decisions and predicting possible outcomes, a decision maker usually faces a complex system of interdependent components (education, experience, psychological profile, social adequacy, etc.) that are to be analyzed. The solution can be found in building an AI system, which will model a natural process of human thinking, aimed at making an objective decision based on the set of available parameters (characteristics).

Details

Token supply: 8,275,642 GRT
Soft cap: 2,000,000 USD
Hard cap: 12,500,000 USD


Legal

Blockchain Platform: Ethereum
Country limitations: China, Singapore, United States, South Korea
Registration country: Russian Federation
Office address: 143026, Skolkovo, Nobel street, 5, MOSCOW, RUSSIA

Token info

Ticker: GRT
Type: Utility-token
Token standard: ERC20
Token price in USD: 1 GRT = 3 USD
Accepted currencies: ETH,BTC,USD,EUR
Bonus program:
Pre-ICO - 20%
ICO - from 15% to 0%
Token distribution:
65% - crowdsale
14% - partners
10% - team
10% - stabilization fund
1% - bounty
Funds allocation:
55.2% - marketing
32.99% - product development
4.61% - administrative costs
2,4% - legal expenses
4,8% - consultants


GoRecruit Roadmap

1

2012

Initiation of the research in the field of open-source data analysis for HR decision-making purposes.

2

2015

Development of a job candidate evaluation algorithm based on data from the VK social network and implementation of the first version of the product.

3

Q4 2015

Product rollout in the first large company (1,000 employees), and carrying out studies to prove the initial hypotheses.

4

Q1 2016

Launch of the first version of product 100 active users.

5

2017

Launch of the second version of the product with a new GUI.

6

Q4 2018

Development of a Blockchain architecture.
Development of a profession modeler.

7

Q1 2019

Development of a PWA platform.
Mobile application development for Android and iOS.

8

Q2 2019

Increasing the number of publicly available sources for data analysis.
Development of a robust architecture and a load balancing system for computational application instances for the purpose of project scaling.

9

Q3 2019

Localization of the product by translating it into 5 most spoken languages in the world.
Global market expansion.

10

Q4 2019

Conducting additional research regarding applicant's social media profile parameters and other data from public sources that may affect HR decision-making.

Project team

Alexander Barabash

CEO, Co-Founder

Alena Pavlova

Psychologist, Personality assessment specialist

Anna Lapochkina

HR-specialist

Advisors

George Han

Advisor

Hung Chih (Jason Hung)

Advisor

Artem Shatilov

Advisor

Mikael Askerov

Advisor

Petr Kravchenko

Advisor

Social media

MVP

Claim admin rights for this project

GoRecruit NEWS

Tweets by BitTorrent
How To get a verified Project status
To pass the verification you need to place a our logo on the main page of your website and make an announcement of the listing in your social network accounts. Send us the email in reply with confirmation of the link placement.
Top-Rated Crypto Projects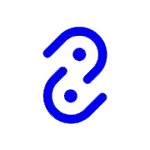 ICO
Ispolink is a cutting-edge matchmaking platform that is designed to address one of the most fundamental challenges nowadays: sourcing top talents.
| | |
| --- | --- |
| Start ICO | TBA |
| End ICO | TBA |
| Received | Pending |
| Goal | $ 2,000,000 |