GOVEARN (bDLR) ICO

ICO

Ongoing

Jun 23, 2019 – Dec 31, 2020

We are building a global marketplace fintech based blockchain network with user friendly mobile interface and exchange, for citizens and governments to collaborate on implementing public projects and bridging public budget gaps, and accordingly ensure faster delivery of better public services quality and more jobs creating opportunities. We launched two essential parts of the platform in beta, being the crypto monitor and crypto exchange in partnership with well established global platforms.

By investing in this business you agree to our Disclaimer
GOVEARN (bDLR) ICO ratings

| | |
| --- | --- |
| ICObench.com | 4 / 5 |
| ICOmarks.com | 7.7 / 10 |
| TrackICO.io | NA |
| ICOholder.com | NA |

Claim admin rights for this project
Overview
Whitepaper
Onepager
What is GOVEARN
We are building a global marketplace fintech based blockchain network with user friendly mobile interface and exchange, for citizens and governments to collaborate on implementing public projects and bridging public budget gaps, and accordingly ensure faster delivery of better public services quality and more jobs creating opportunities. We launched two essential parts of the platform in beta, being the crypto monitor and crypto exchange in partnership with well established global platforms, and we launched our bDollar utility token (bDLR) for business model early adopters status acquisition. We are backed by the first in the world public benefit corporation to be established to foster public private partnership and transform this activity into economic backed transactional "stable coin" at the time of blockchain platform launch. Our platform relies on sustianable growth priciples to effect public benefit impact globally through creating economic backing to cryptomarket investments from one side and prviding streamlined funding for reliable government public benefit projects from another side. This target is accomoplished through creating GOVEARN to act as collaboratiomn platform for governments and investors through crowdfunding for economically and asset backed projects, hence ensuring preservation of capital to the maximum extent possible. GOVEARN certificate of incorporation indicates that the platform is establishing a fintech blockchain network relying on blockchain developed software to assist collaboration of individuals and corporate partners to participate in sustainable economic activities and community development through establishing, facilitating, and performing public-private partnership development projects with participating governments and international development organizations. Our core mandate is the promotion of economic and social sustainable development through promoting mobilizing funds for public projects implementation. By doing so, the platform could provide the global society with additional resources to effect public policy development projects that may lack financial, expertise, or organizational resources to be implemented. In addition, by assisting communities through public private partnership, the platform activities would eventually lead to job creation and higher living standards for the society. We designed our working business model around sustainability principles to guarantee the balanced development of people, place, and profit. The three pillars of sustainability gain equal support from our backing organizations. Contributors and partners collaborating on the platform would benefit from its operations through stabilized profitability and larger socioeconomic development impact. GOVEARN takes no role in selecting, managing funding, or operating the collaboration between partners participating on the platform, instead, we only provide the marketplace technological solutions represented by building and maintaing the platform and any finacial transaction taking place on the platform is the sole decision of platform users.
Details

Pre-sales: Mar 19, 2019 - Jun 22, 2019
Public sales: Jun 23, 2019 - Dec 31, 2020
Pre-sale token supply: 300,000,000 bDLR
Token supply: 3,000,000,000 bDLR
Total tokens for sale: 2,700,000,000 bDLR
Hard cap: 2,700,000,000 bDLR


Legal

Blockchain Platform: Ethereum
Country limitations: United States & restricted countries
Registration country: Cayman Islands
Registration year: 2019
Office address: Grand Cayman, Cayman Islands

Token info

Ticker: bDLR
Type: Utility-token
Token standard: ERC20
Token price in ETH: 1 bDLR = 0,000777 ETH
Accepted currencies: ETH
Bonus program:
Pre-sale Phase: 100% - Public Sale
Phase 1: 50% - Public Sales
Phase 2: 40% - Public Sales
Phase 3: 30% - Public Sales
Phase 4: 20% - Public Sales
Phase 5: 10% - Public Sales
Phase 6: 5%
Token distribution:
Pre-Sale - 10%
Public Sale Phase One - 13.3%
Public Sale Phase Two - 13.3%
Public Sale Phase Three - 13.3%
Public Sale Phase Four - 13.3%
Public Sale Phase Five - 13.3%
Public Sale Phase Six - 13.3%
Company - 10%
Funds allocation:
Technology Infrastructure - 30%
Pilot Project - 50%
Marketing - 10%
Administration, Advisors & Team - 10%

GOVEARN Roadmap
1
2005 - Prototype Concept Launch
Business Model Prototype Concept Launch with major US metropolitan city
2
2010 - Prototype concept success assessed
Prototype concept initiative success with implementation of core values
3
2015 - Commercialization R & D
Research and development, and pretesting to launch the world's first PPP public benefit corporation, PBC
4
2016 - PBC Launch
Incorporated PBC for governments and citizens to collaborate on implementing public benefit projects
5
2017 - Major World Economic Collaboration Org. pretesting
Obtained certain major world economic development organizations initial interest to collaborate with PBC operations upon launch and full operations
6
2018 - Evolved to launch World 1st Blockchain PPP Network
Fintech based blockchain technology research and development to launch the world's 1st blockchain network for business model implementation
7
2019 - GOVEARN Launch & Crypto Asset Development
Incorporated GOVEARN in appropriate jurisdiction and developed bDLR ICO to start building fill network capabilities and infrastructure
8
JAN 2019 - GOVEARN Exchange & Cryptomonitor
Launched GOVEARN beta instant exchange providing over 300 listed crypto assets with over 45000 cryptocurrency pairs possibilites with quotes from several global cryptocurrency exchanges and market crypto monitor
9
March 2019
Started physical PPP pilot project planning with a major world development organization
10
April 2019
Started negotiations with 3 major global crypto-exchanges for bDLR listing and gDLR IEO
11
May 2019
Evaluate blockchain developers plans to start building GOVEARN marketplace infrastructure
12
June 2019
Award and engage selected blockchain developers to start building marketplace infrastructure
13
September 2019
Pretest GOVEARN beta marketplace prototype model internally and assess required enhancement
14
December 2019
Engage a sample of participating governments or international organizations in enhanced GOVEARN marketplace prototype
15
December 2020
Proceed to GOVEARN full integration on the blockchain
16
2021+
GOVEARN marketplace available for world governments, international development organizations, and the general public to collaborate on fulfilling public benefit projects
Project team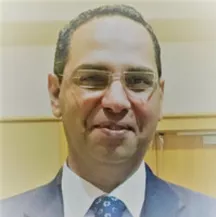 Richard Berkshire
Founder, CEO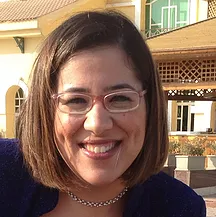 Maryam Davis
Managing Director
Advisors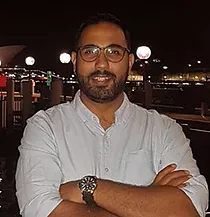 Shady Boktor
Chief Technology Advisor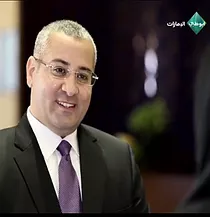 Wael Mahrous
Global Investment Advisor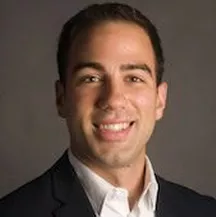 Alex Mazalatis
Markets Outreach Advisor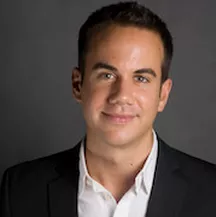 Charles Mazalatis
Projects Development Advisor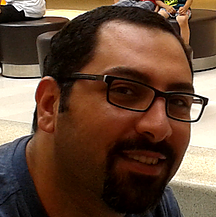 Nady Shair
Public Projects Advisor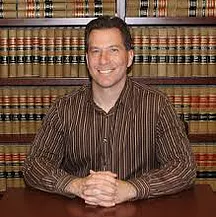 William Moravits
Policy/Legislation Advisor
Social media
MVP

How To get a verified Project status
To pass the verification you need to place a our logo on the main page of your website and make an announcement of the listing in your social network accounts. Send us the email in reply with confirmation of the link placement.