SavAct

SavAct enables fraud protection in online commerce and funding of content creators via votes. Furthermore, SavAct offers an independent comment section on every article on the Internet, decentralized websites and NFTs with real value.

IMPORTANT: By investing in this business you agree to ourDisclaimer. All information including our rating, is provided merely for informational purposes. CryptoTotem does not provide investment advice.
| | |
| --- | --- |
| Overview | Whitepaper |
What is SavAct
SavAct opens up new application areas for cryptocurrencies and solves known issues:
1. SavAct enables independent protection against online payment fraud. This protection is based on an integrated mechanism that works without additional fees and does not require a central authority. The mechanism has been submitted for a patent to prevent copies from flooding the market in an open-source environment.
2. With SavAct, content creators gain additional revenue opportunities. The content creator is able to have their own chat, allowing them to make micro-payments across platforms. In addition, SavAct's voting system can be used to generate further revenue. One obligation for content creators is that they have to stick to the voting result in order to keep the revenue. This offers a more user-friendly financing option as compared to alternatives, for example running ads.
3. SavAct enables decentralized websites that are completely stored on blockchains to protect against attacks and censorship and can be accessed through any modern web browser. The files are also non-fungible tokens (NFT). Additional incentives are integrated to adequately compensate artists and authors.
4. Decentralized websites can be beneficial for specific use cases for example to display a decentralized app (DApp) such as a crypto exchange or to hold a token sale. For the latter, SavAct itself provides a decentralized website as well as an associated smart contract that enables a built-in linear price increase and affiliate marketing.
5. Free speech is an important measure against scam websites and fake-news. Therefore, the SavAct browser provides a censorship-free comment section for any web page and its sub-pages. Web pages can be awarded with "likes" to generate additional income for the site owner.
SavAct aims to support as many cryptocurrencies as possible, starting with the most environmentally friendly as well as the most user-friendly cryptocurrencies. Potential profits generated by using the system are managed decentrally and are automatically distributed to token owners.
Details

Public sales: Jan 15, 2022 - TBA
Token supply: 320,000,000 SAVACT
Total tokens for sale: 243,200,000 SAVACT
Soft cap: 120,000 USD
Hard cap: 72,000,000 USD


Legal

Blockchain Platform: EOS
Registration country: Liechtenstein
Registration year: 2017


Token info

Ticker: SAVACT
Type: Utility-token
Accepted currencies: EOS
Token distribution:
Public - 76%
Ecosystem Fund - 12%
Community & Marketing - 5%
Team & Advisors - 5%
Private - 2%

SavAct Roadmap
1
Q2 2017
Development of the basic idea of SavAct
2
Q4 2017
Foundation of the team
3
Q1 2018
Concept development and first patent specification
4
Q2 2018
First public design of the wallet
5
Q3 2018
Trademark registration
6
Q4 2018
Publication of the White Paper
7
Q1 2019
Second patent specification
9
Q3 2019
Community building
10
Q4 2019
Expanding further applications
11
Q1 2020
Surveys and market analysis
12
Q2 2020
Expanding the business plan
13
Q3 2020
Application for the German start-up scholarship EXIST
14
Q4 2020
Developing decentralized websites
15
Q1 2021
Developing decentralized token sales
16
Q2 2021
Alpha version of the wallet
17
Q3 2021
Creating a new white paper
18
Q4 2021
Marketing and Community building
19
Q1 2022
Listing on exchanges
Further branching out based on community feedback
Project team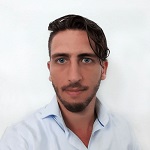 Kevin Tuncer
FOUNDER & CEO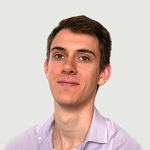 Fabian Kahlert
CO-FOUNDER & CTO
Social media
MVP