Sensitrust (SETS)

ICO

Pre-Sale

Mar 01, 2020 – Aug 30, 2020

Upcoming

Token sale: Sep 01, 2020 – Dec 31, 2020

Sensitrust is a platform where customers and professionals get in touch, make deals and design new projects. Every phase exploits blockchain technologies, managed by Smart Contracts, and supported by Artificial Intelligence.

IMPORTANT: By investing in this business you agree to our Disclaimer. All information including our rating, is provided merely for informational purposes. CryptoTotem does not provide investment advice.

| | |
| --- | --- |
| Overview | Whitepaper Onepager |

What is Sensitrust

Many real-life sectors are affected by several types of inefficiencies in their processes, deriving from the adoption of traditional and non-optimal practices. In the job market, finding the most appropriate job according to personal skills may be difficult. On the other hand, companies often need to do a lot of research and interviews before finding the right person able to face effectively and efficiently the challenges raised by the specific tasks to perform.

Sensitrust will exploit blockchain technologies to develop an innovative platform that will positively impact and solve many of the existing issues in the job market. Every aspect of the involved processes will be fully governed by Smart Contracts, in a decentralized, immutable, and certified manner.

What is Sensitrust?

A Decentralized Job Marketplace

Sensitrust will help people to establish and grow a professional network, to easily find providers of products and services of interest, or to design single activities and whole projects that will be realized by a team of experts.

Regulated by Smart Contracts

All the activities performed in the platform will be regulated by Smart Contracts: agreements, quality and temporal constraints, checkpoints and multiple revisions will be governed, in a decentralized, immutable and certified manner.

A place to Learn and Grow

The professional growth of people is one of our main goals. Trainees will gain access to learning resources, online courses, and opportunities to contribute to real activities and projects. Their effort will be truly recognized and rewarded!

Supported by Artificial Intelligence

Identifying the most promising opportunities and professionals, reviewing products and services, and filling specifications will be much easier, thanks to the support provided by sophisticated Artificial Intelligence techniques.

Details

Pre-sales: Mar 01, 2020 - Aug 30, 2020
Public sales: Sep 01, 2020 - Dec 31, 2020
Pre-sale token supply: 10,000,000 SETS
Token supply: 200,000,000 SETS
Total tokens for sale: 140,000,000 SETS
Soft cap: 5,000,000 EUR
Hard cap: 10,900,000 EUR


Legal

Blockchain Platform: Ethereum
Country limitations: Afghanistan, Albania, Belarus, Bosnia and Herzegovina, Burundi, Central African Republic, Côte d Ivoire, Cuba, Democratic Republic of Congo, Ethiopia, Guinea, Guinea-Bissau, Iran, Iraq, Lebanon, Liberia, Libya, China, Myanmar, North Korea, North Macedonia, Serbia, Somalia, South Sudan, Sri Lanka, Thailand, Trinidad and Tobago, Tunisia, Uganda, Ukraine, United States of America, United States Minor Outlying Islands, Venezuela, Yemen, Zimbabwe
Registration country: United Kingdom
Registration year: 2019
Office address: 58 Warwick Road, London, England, W5 5PX

Token info

Ticker: SETS
Type: Utility-token
Token standard: ERC20
Token price in EUR: 1 SETS = 0.05 EUR
Accepted currencies: ETH, BTC, LTC, TRX, EUR, GBP
Bonus program:
Private Pre-Sale: 50%
Public sale: 20%


Offices on the map

Sensitrust Roadmap

1

Q1 2019

Conceptualization of the project
Definition of the project team

2

Q2-Q4 2019

Redaction of the project Whitepaper
Incorporation of the Company

3

Q1-Q2 2020

Private/Pre-sale
Launch of the Public Sale

4

Q4 2020

Development of basic platform functionalities

5

Q1-Q2 2021

Hire a professional & Call to action functionalities

6

Q3 2021

Proof of Results model
In-platform training
Possible partnerships with MOOC providers

7

Q1 2022

Development of the platform consultant
Introduction of AI-based features
- Automated Review of Results
- Recommendations on specs, professionals and call to actions
- Prediction of the customer Satisfaction

8

Q2-Q3 2022

Academy Sub-platform
- Hiring qualified personnel (e.g., specialized reviewers, teachers)
- Improve the review process of scientific papers
- Collecting funds for the realization of a project

9

Q4 2022

Information Technology Sub-platform
- Design of abstractions tailored for software artifacts
- Interfaces and mechanisms for coding challenges
- Ad-hoc initiatives for Early Professionals

10

Q2-Q3 2023

Banking & Trading Sub-platform
- Design of abstractions tailored for banking & trading
- Interfaces and mechanisms for challenges (e.g., on trading)
- Partnerships with banking institutions and trading platforms

Project team

Gianvito Pio

CO-FOUNDER

Francesca Prisciandaro

CO-FOUNDER

Roberto Corizzo

CO-FOUNDER

Graziella De Martino

GDPR CONSULTANT

Michele Cardone

IT CONSULTANT

Donato Malerba

Full Professor Head of the Dept. of Computer Science University of Bari (Italy)

Michelangelo Ceci

Associate Professor Dept. of Computer Science University of Bari (Italy)

Sašo Džeroski

Senior Scientific Associate Jozef Stefan Institute Ljubljana (Slovenia)

Nathalie Japkowicz

Full professor Head of the Dept. of Computer Science American University, Washington (USA)

Advisors

Sebastiano Gambera

BUSINESS ADVISOR

Social media

Claim admin rights for this project

Sensitrust NEWS

Tweets by BitTorrent
How To get a verified Project status
To pass the verification you need to place a our logo on the main page of your website and make an announcement of the listing in your social network accounts. Send us the email in reply with confirmation of the link placement.
Top-Rated Crypto Projects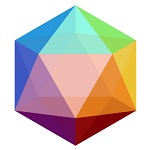 ICO
Letsfair is a platform developed under a Blockchain, that intends to facilitate the performance of various types of enterprises, providing digital infrastructur ...
| | |
| --- | --- |
| Start ICO | Jan 24, 2018 |
| End ICO | Jan 24, 2023 |
| Received | Pending |
| Goal | Not Set |