SpaceGold (SGOLD)

ICO

IEO

Ongoing

Apr 02, 2020 – Apr 02, 2025

SpaceGold is an Asteroid mining project to bring back Gold and Platinum metals to Earth. SpaceGold is a decentralised platform to purchase streams of gold that are produced off-world from asteroid mines by using the Blockchain (Ethereum).

IMPORTANT: By investing in this business you agree to our Disclaimer. All information including our rating, is provided merely for informational purposes. CryptoTotem does not provide investment advice.

| | |
| --- | --- |
| Overview | Whitepaper |

What is SpaceGold

We introduce SpaceGold, the first decentralized application to ever record streaming contracts for off-world gold production and keep track of contract holders and prospective producers using the Ethereum blockchain. All while permitting contract holders to trade their positions with others using Ethereum infrastructure.

SpaceGold resolves funding issues for space miners by supplying them with Ethereum backed contracts before production in space is realized. SpaceGold provides a solution for users to receive value within the community associated with a specific event or topic as space mining develops.

As other products are streamed from space they may be valued in terms of gold as well. This allows users to receive value for their SGOLD tokens based on the success or acceptance of off-world mining, and effectively take preventive measures or make well informed decisions with regard to current and future events as they occur.

Details

Public sales: Apr 02, 2020 - Apr 02, 2025
IEO (p2pb2b Launchpad): Jun 20, 2020 - Jul 02, 2020
Total tokens for sale: 1,500,000,000 SGOLD


Legal

Blockchain Platform: Ethereum
Registration country: United States
Registration year: 2019
Office address: 928 E Park Modern Dr, Tucson, AZ 85719, US

Token info

Ticker: SGOLD
Type: Utility-token
Token standard: ERC20
Token price in USD: 1 SGOLD = 1 USD
Token price in ETH: 1 SGOLD = 0.0041 ETH
Accepted currencies: ETH, BTC, LTC
Token distribution:
5% - early stage
8% - later stage
62% - final stage
RESERVE: 5% partner and advisors
8% - project team
2% - dealer
10% - IP mergers and acquisitions


Offices on the map

SpaceGold Roadmap

1

Phase A-Start 03/2018

Planning
Technical Structure
Financial Structure
Introduction

2

Phase B-Bridge 06/2018

Mission Definition Review (MDR)
Preliminary Design Review (PDR)

3

Phase C 02/2020

Critical Design Review (CDR)

4

Phase D 03/2021

Assembly Test and Launch Operation (ATLO)

5

Phase E 10/2021

Deep Space Maneuver (DSM)
Earth Gravity Assist (EGA)
Asteroid Acquisition (AA)
Image Processing (IP)
Laser Mining Operation (LMO)
Asteroid Departure (Dep)

6

Phase F 02/2025

Gold Quality Assurance (GQA)
Distribution

Project team

William Mook

CEO & Founder - Aerospace Engineer

Hamidreza Jalilian

COO & Co-Founder - Metallurgical Engineer

Pourya Sadeghi

CBO - Data Scientist and Industrial Engineer

Grace Roberts

Sales Representative and Trader

Daniel Town

Business Manager and Development Manager

Advisors

Vikas Kumar

Marketing Advisor

Rosco McGlashan

Technical Advisor

Social media

Claim admin rights for this project

SpaceGold NEWS

Tweets by BitTorrent
How To get a verified Project status
To pass the verification you need to place a our logo on the main page of your website and make an announcement of the listing in your social network accounts. Send us the email in reply with confirmation of the link placement.
Top-Rated Crypto Projects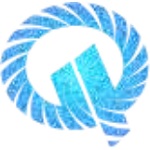 ICO
The Quantum Intelligence Token (QI) is a decentralized and democratic platform to support scientists, researchers and system developers in quantum computing. T ...
| | |
| --- | --- |
| Start ICO | Oct 01, 2019 |
| End ICO | Oct 01, 2020 |
| Received | Pending |
| Goal | $ 42,000,000 |