Spectrium ICO

Not Verified

Past ICO

Apr 01, 2019 – May 01, 2019

Spectrium is a crypto based platform connnecting all parts of travelling.

By investing in this ICO you agree to our Disclaimer
Spectrium ICO ratings

| | |
| --- | --- |
| ICOrating.com | |
| Hype score | Low |
| Risk score | NA |
| Investment rating | NA |

| | |
| --- | --- |
| ICObench.com | NA |
| ICOmarks.com | NA |
| TrackICO.io | NA |
| ICOholder.com | NA |

Claim admin rights for this project
Overview
Whitepaper
Features
Spectrium platform consists of three different yet connected parts, each of them representing equal yet fully independent part of the platform: sTravel, sView and sAdventure. sTravel feature will allow users to make payments for travelling as simple and fast as possible without confusion. This will be achieved with Spectrium app, where every single individual will be able to buy tickets for buses, trains, trams or even planes. Users will be able to share their experiences travelling via blogs, vlogs or pictures through sView platform. Every QR code comes with its own "package", which includes users' travelling location. This way, fake posts will be eliminated and users will be able to enjoy in genuine posts. sAdventure is going to be a 2D map, which will consist of all tourist attractions, restaurants, bars and hotels in connection with Spectrium project, where SPEC tokens will be used as a payment method for reservations and different kinds of services.
sView
Being paid is one of the biggest problems content creators are facing in everyday life. Spectrium is mainly on the user experience, simplicity and fast payments or transactions. Platform is not only focused on already popular creators but also on smaller ones since sections of the platform will be divided in a way that content creators with decent posts are gaining reputation.
Spectrium application will be the next big move as far as social media is concerned. People will be able to share their experiences travelling via blogs, vlogs or pictures. This is next big thing because every QR code comes with its own "package", which includes your travelling location. This way, fake posts will be eliminated and users will be able to enjoy in genuine posts.
Platform will be developed with mainly smaller users in mind. This will be achieved with three separate sections, which include:
Hot
Rising
New
Since "rising" and "new" sections are included, newly registered users are able to gain exposure rather quickly with above average quality posts.
Making big change in today's system is crucial, since average user on existing social media platforms on average needs thousands and thousands of followers in order to generate money. On Spectrium social media platform, people are able to generate money immediately, based on their decision.
Content creators will be able to decide the way they want to represent their content-to-content viewers. Account options will include: All content is free 40% of content visible, 60% hidden until subscribed Subscription only
This way user can decide whether he wants to share all of the content for free; share only 40% of the posts so average user gets first 40% of the content; third option is subscription only and once subscription is done, individual has access to all of the posts.
Subscription options will be for certain amount of time to eliminate the amount of fake or unused accounts from the CC's (Content Creator's) list. This way every CC will only have active subscribers. Once the subscription expires, user is immediately able to renew his subscription.
One-time (1 content)
Daily (24 hours)
Monthly (30 days)
The user, which has bought 20 one-time packages, gets one free. The user, which has bought 20 daily packages, gets one free. The user, which has bought 12 monthly packages, gets one free.
The price of subscriptions is not yet set, but will be known before ICO. Platform fee will be 10% for every subscription, which means that content creator will be given 90% of the subscription amount.
Each of first 25 million users will get 1 of SPEC tokens for free when creating new account. To prevent double accounts, user will have to provide our system with their ID and e-mail account (KYC).
Platform is set to be available on browsers as well as on Windows and Apple machines; simultaneously the Android/iOS application will be available.
Spectrium OVERWATCH
All content creators know the fear of their content being stolen, that is why we implemented Overwatch feature to our platform.
To prevent content theft our team has developed Overwatch feature for out platform. User will be able to review reported posts and earn experience points, which will lead to increase in reputation and potentially earning SPEC tokens. User will gain certain amount of tokens at each stage on reputation scale. Amount of tokens will be pre-set and know to public.
Overwatch formula will be hidden to public but we guarantee 95% accuracy on the cases, as each one will be checked by at least 200 Overwatch members. By each case that users will review and the result is positive, user will gain a certain amount of XP, that will result in reputation gain.
Overwatch will consist of 10 levels each one harder to achieve, with prizes growing for each level. There will be 2 Overwatch leagues: -Winter league (Q1 and Q4) -Summer league (Q2 and Q3) For each one levels will reset and the top 5 will get additional bonuses.
Technology
With Spectrium, every payment is tokenized and published to blockchain. A blockchain is distributed database, which makes the creation of a digital ledger, which is shared among network nodes (computers). Blockchain uses cryptography to allow each participant on the network to manipulate ledger in a secure way without a need for central authority. Time stamping is a basic blockchain function that permanently register on the block the time that a particular action took place. The main advantages of building solution based on blockchain are: 1. Transparency and consensus helps to reduce costs and eliminate fraud. 2. The immutability and digital uniqueness inherent to blockchain technology ensures that values are transferred securely 3. Smart contracts ensure that the conditions agreed on between the parties are executed without any problems.
Details

Token supply: 975,000,000
Soft cap: 5,000,000 USD
Hard cap: 36,000,000 USD


Token info

Ticker: SPEC
Type: Utility-token
Token price in USD: 1 SPEC = 0.04 USD
Accepted currencies: ETH
Token distribution:
65% - token sale
15% - team and advisory group
10% - reserved for pools
5% - airdrop and new users
5% - charity

Social media
How To get a verified Project status
To pass the verification you need to place a our logo on the main page of your website and make an announcement of the listing in your social network accounts. Send us the email in reply with confirmation of the link placement.
Top-Rated ICO's


Travelvee is a decentralized community of people who choose the best among exclusive offers for the purchase of hotel and tourist services of all levels, made o ...
| | |
| --- | --- |
| Start ICO | Dec 01, 2018 |
| End ICO | Feb 15, 2020 |
| Received | Pending |
| Goal | $ 30,000,000 |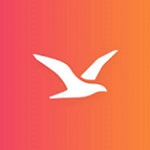 bmy.guide is the 1st socially powered search engine for the travel and tourism industry, created with the sole intention of connecting travellers and holidaymak ...
| | |
| --- | --- |
| Start ICO | Jun 15, 2019 |
| End ICO | Sep 15, 2019 |
| Received | Pending |
| Goal | Not Set |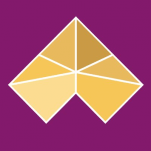 TravelCoin is platform for financial operations in the travel industry.
| | |
| --- | --- |
| Start ICO | TBA |
| End ICO | Oct 23, 2019 |
| Received | Pending |
| Goal | Not Set |