TecraCoin (TCR) ICO

ICO

The mission of Tecra project is to compose a investment platform dedicated for intellectual property tokenization. We will use DEX (decentralized exchange) for projects connected to advance science and patented technology. Currently, we are at an advanced stage of research on patented graphene technologies that radically change the desired properties of many technologies commonly used today, such as hydrophobicity, barrier properties, biocidal properties, thermal and electrical conductivity, and increase in sliding properties. We use our cryptocurrency TCR to make it happen, and distributed ledger to make investment more transparent and secure.

IMPORTANT: By investing in this business you agree to our Disclaimer. All information including our rating, is provided merely for informational purposes. CryptoTotem does not provide investment advice.
TecraCoin (TCR) ICO ratings

| | |
| --- | --- |
| ICObench | 4.5 / 5 |
| ICOmarks | 8.4 / 10 |
| TrackICO | 4.8 / 5 |
| ICOholder | NA |

Claim admin rights for this project
Overview
Whitepaper
What is TecraCoin
Our idea unites three groups of clients:
Scientists
paraphrasing A. Clarke, the world of magic and technology, that is the world of scientists
Investors
the world of business and capital, a place where investors learn patentprotected technology and commercialize its value in useful and prospective companies,
Community
the community of miners. Thanks to their work, their computing power and many hours of discussions about Blockchain, we can now develop Satoshi Nakamoto's vision into the PoW model.
TecraCoin offers solutions on several levels:
THE SOLUTION FOR SCIENCE
Through the creation of a transparent system of capital movement based on Tecra Blockchain and using TecraCoin currency, we will provide our investors with the most promising projects.
Tecra offers access to the most experienced lawyers and specialists from, among others, the Kostrzyn Slubice Special Economic Zone, who have invested hundreds of millions of zloty, in companies such as Zalando or BMW. Thanks to their experience and trust of our investors, we will accelerate the process of the project implementation.
We will create a website platform where scientists will be able to submit their ideas. After being verified by the Tecra scientific team and taking into consideration the community voting, all prospective projects will be directed to commercialization
THE SOLUTION FOR INVESTORS
The Tecra team are specialists in their industry. Due to our wealth of experience in the field of investments and extensive business contacts, each Tecra technology project receives a guarantee of its usefulness and future profits in business.
Using Blockchain technology, Tecra Coin will create a friendly place for investors. Without the need for long and complicated legal consultations.
Blockchain is an open ledger. Tecra ensures that the investment capital movement and implementation processes will be verifiable at every stage, e.g. through the client's panel on the website.
THE SOLUTION FOR THE COMMUNITY
The biggesr advantage of TecraCoin is the possibility of active support the companies producing real produscts (e.g. Graphene).
Blockchain is a community. We are close to the idea of Satoshi Nakamoto, that is a distributed ledger. Therefore, PoW is not only a bow towards miners but also towards a fair distribution.
TecraCoin is one of the few cryptocurrencies based on PoW, behind which there is a viable business (planned implementation of Graphene factories and development of Graphene technologies as well as medical technologies in the future).
HOW WILL IT WORK?
The way the Tecra investment fund works is as follows:
By purchasing TecraCoin cryptocurrency, investors give us funds for technological projects prepared to be commercialized,
TecraCoin scientists and business experts select the most promising projects and ask the Tecra community to vote,
Voting is done via portfolios and the selected project receives funds for implementation,
Tecra Ltd. establishes a special purpose vehicle with a selected project and commercializes this project,
after the investment is realized, Tecra receives lifetime profits of the promoted project,
investors with TecraCoins can sell them on the stock exchange or lock-up them under so called crypto-deposit for the specified duration of time and receive the cryptointerest for the return; entities interested in technologies (such as Graphene) developed by the Tecra company, can purchase these using TecraCoins with favorable conditions,
the Tecra company is commited to periodically purchase TecraCoins from the market allocating the 30%-70% of its profits (if any). The pruchase price is to be market price.
for the subsequent project, Tecra then releases another TCR as part of ICO and will collects funds for the new project.
A detailed description of the investment process can be found in apendix A (download on www. tecracoin.io: TecraCoin Legal Status.
Details

Pre-sales: Oct 01, 2018 - Jan 16, 2019
Public sales: Jan 17, 2019 - Jan 16, 2020
Token supply: 21,000,000 TCR
Total tokens for sale: 18,000,000 TCR
Soft cap: 5,000,000 USD
Hard cap: 20,000,000 USD
Raised: 1,000,000 USD


Legal

Blockchain Platform: Own Blockchain
Registration year: 2018
Office address: 9 Belwederska Street #10 00-761 Warsaw Poland

Token info

Ticker: TCR
Type: Cryptocurrency
Token price in USD: 1 TCR = 2.4 USD
Accepted currencies: BTC, ETH, Fiat

TecraCoin Roadmap
1
JUNE 2018
Beginning
Launch works on TecraCoin Blockchain
2
JULY 2018
A letter of intent with INTBiS
Signing letters of intent with the Institute of Low Temperatures and Structure Research
3
AUGUST 2018
Testnet
First TecraCoin Testnet
4
SEPTEMBER 2018
Establishment of Tecra Company
Signing a notarial deed and establishing Tecra sp. z o.o. (Ltd.)
5
SEPTEMBER 2018
Testnet
Second TecraCoin Testnet
6
OCTOBER 2018
Mainnet
Launch TecraCoin Mainnet
7
OCTOBER 2018
Private Sale
Start a private sale
8
JAN - DEC 2019
Public Sale
Start a public sale
9
MAY 2019
New Payment Gateway
Added PayPal, Credit Card, Bank Transfer and Crypto Payment
10
May/July 2019
Change of hashing algorithm (MTP)
Change of hashing algorithm (MTP)
11
JUL/AUG 2019
Komodo dPoW implementation
Increased security of PoW algorithm
12
OCT/NOV 2019
New wallet
New mobile apps and crypto wallet
13
NOVEMBER 2019
MN program
Preparation of one click MN program
14
JANUARY 2020
Investment
Preparation of graphene laboratory
15
JANUARY 2020
Change of rewards
Change of block reward + increase PoW
16
Q1 2020
Exchange
Listing on crypto-exchange Latoken
17
Q1 2020
Crypto interest
New Crypto Interest System
18
Q2 2020
Voting program
Community voting program will help to choose a future science projects
20
Q2 2020
Investment platform
Launch investment platform
21
Q3/Q4 2020
TecraCoin blockchain platform
DEX + smart contracts
Project team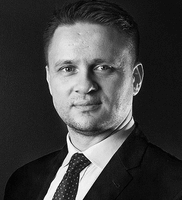 Robert Anacki
Co-founder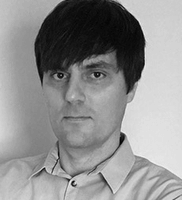 Łukasz Gromek
Co-founder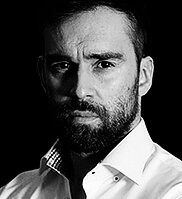 Przemysław Karda
Co-founder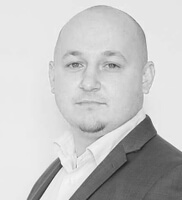 Krzysztof Podolski
CEO, co-founder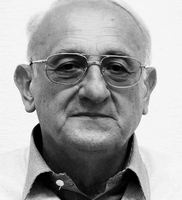 Prof. Wiesław Strek
Graphene Scientist,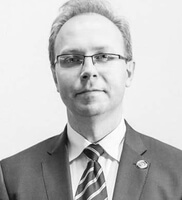 Prof. Krzysztof Piech
COO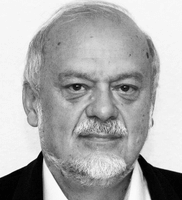 Prof. Andrzej Jezowski
Science Expert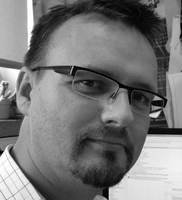 Dariusz Hreniak PhD
Science Expert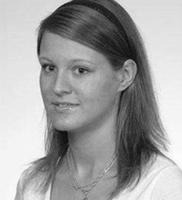 Anna Wedzynska
Science Expert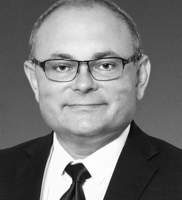 Andrzej Kail
Business Expert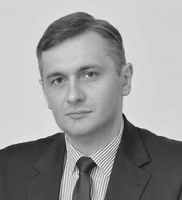 Krzysztof Kielec
Business Expert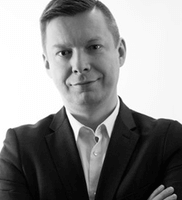 Robert Brandt
Legal Expert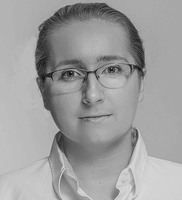 Marcelina Szwed-Ziemichód
Legal & Tax Expert
Social media
MVP

How To get a verified Project status
To pass the verification you need to place a our logo on the main page of your website and make an announcement of the listing in your social network accounts. Send us the email in reply with confirmation of the link placement.
Top-Rated Crypto Projects