Transmutecoin (TRNSC)

Transmute coin is introduced to find subscribers to provide their support in our aim to provide ultimate solutions in providing recycling measures recycling of tires, plastics and other harmful materials.

IMPORTANT: By investing in this business you agree to our Disclaimer. All information including our rating, is provided merely for informational purposes. CryptoTotem does not provide investment advice.
| | |
| --- | --- |
| Overview | Whitepaper |
What is Transmutecoin
MISSION AND VISION
COLDFALL Corporation believes that companies have a responsibility to make a profit but not at the expense of its employees, families, community or to do harm to our planet. COLDFALL's mission is to improve the lifestyles of people around the world by responsibly recycling waste while achieving substantial benefits for itself, its employees, the community, and the environment.
To achieve this, the company will utilize its pyrolytic microwave technologies, which offers substantial advancement in the recycling of tires and other carbon-based waste materials to generate valuable recycled energy
The world energy prices continue to increase as relative supply diminishes. environmental regulations become more restrictive. The pyrolytic, non-chemical technology will most certainly become the most attractive solution for many of the world's energy and waste disposal needs.
To provide a viable solution to the growing problem in the market, COLDFALL will utilize the revolutionary microwave pyrolytic technology to maximize the value of the discarded petroleum-based organic material and conventional organic material to produce revenue generating by-products.
The launch of the initial phase of the company will be the commercialization of the tire process. Secondary and tertiary phases will include the development and commercialization of plastic and coal processes.
The tire process fully recovers four products from shredded tires, thus eliminating the need to dispose of unprocessed tire residue.
Benefits of Microwaving Tires:
A successful recyclable rate of 99%
Energy efficiency up to 85%
Creation of local jobs
Zero negative environmental impact
Reduce carbon footprint by using reclaimed fuel
The microwave technology process completely deconstructs organic based waste materials into smaller carbon chains with valuable economic properties. Discarded tires are a high-value material that can be processed using the microwave system.
Details

Pre-sales: Mar 15, 2019 - Apr 15, 2020
Public sales: Apr 16, 2020 - Jul 15, 2020
Token supply: 2,000,000,000 TRNSC
Total tokens for sale: 1,400,000,000 TRNSC
Soft cap: 10,000,000 USD
Hard cap: 98,000,000 USD


Legal

Blockchain Platform: Ethereum
Country limitations: North Korea
Registration country: Estonia
Registration year: 2019
Office address: The City Center 800 Town and Country Blvd, Suite 300 Houston, Texas 77024 United States

Token info

Ticker: TRNSC
Type: Utility-token
Token price in USD: 1 TRNSC = 0.072 USD
Accepted currencies: BTC, ETH, USD
Token distribution:
5 % - Bounty & Airdrop
15 % - Team & Advisory
5 % - Reward Engine & Platform
5 % - Strategic Partnerships
70 % - Coin Sale
Funds allocation:
13 % - Administration & Payroll
12 % - Reserve
5 % - Legal
30 % - Platform & Core Product Development
40 % - Marketing & Business Development

Transmutecoin Roadmap
1
COLDFALL corporation will initially focus on tire recycling industry to supply Tire Derived Fuel by using shredded and crumbled tires
2
The company aims at converting tires to Gas, Kerosene and Carbon Black used for producing electricity and sold on annual contracts
3
COLDFALL will start operations with one plant and increase efficiencies and throughput for future processing facilities
4
Acquire and install the necessary facility, equipment and handling system and make it fully operational within six months.
5
Increase the equipment to three lines in its first facility within 12 - 18 months
6
Work with the Department of Energy and other federal, state and local governments for grants, additional fundings and research
7
COLDFALL's ZERO CO2 emission solution will help monetize the over 100 Million illegally dumped tires in the U.S. every year
8
The company will acquire regional Tire Recyclers to increase its service footprint and grow its production capacity.
9
Growing to other solutions with the destruction of Plastic and converting it to Jet fuel.
10
COLDFALL will avoid plastic landfills and essentially replace recycling with its Transmutation process. Recycling plastics on a global scale has failed.
11
To sell the green energy produced by COLDFALL with its subscribers using TRNSC Coins will receive a discount of 10% on their monthly electric bill.
Project team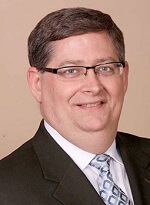 Sam L. Little
CEO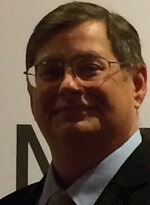 Rex L. Little
VP of Plant Operations & Maintenance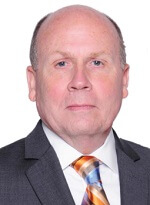 Raymond L. Horn
COO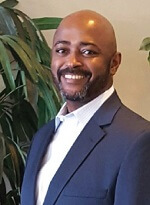 Derrick D. Jones
VP of Corporate Asset

Lynette A. Brown
CFO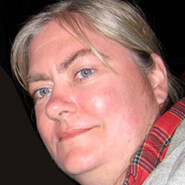 Heidi A. Cool
Dir. of IT and Web Development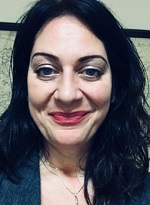 Sandra Salim
Corporate Secretary
André Bustamante
VP Human Resources, Political Liaison
Social media