AngryToken ICO

ICO

Past

Apr 30, 2019 – May 30, 2019

AngryToken is a digital marketplace.

By investing in this business you agree to our Disclaimer
AngryToken ICO ratings

| | |
| --- | --- |
| ICObench.com | 3.2 / 5 |
| ICOmarks.com | 5.5 / 10 |
| TrackICO.io | NA |
| ICOholder.com | NA |

Claim admin rights for this project
Overview
Whitepaper
What is AngryToken
There has been a lot of media attention around subjects such as fake news and data mining, but very little on the decreasing quality of content or why this is happening. The short answer is that the dominant platforms have the wrong incentive systems in place, so creators don't get compensated adequately for original and exceptional work, meanwhile the rest of us are forced to drown in the meaninglessness of BuzzFeed listicles.
The current approach is dangerous, because these platforms are feeding us low quality information. Without good information, we can't make good decisions, nor can we act appropriately. We need a system that encourages great content so that creators can get paid fairly, we can get informative and entertaining content, and so that the social discourse doesn't continue to circle around the drain pipe.
That's why AngryToken is developing Snipad; a platform for news, and Slinkad; a platform for video content. Both of these systems will be decentralized, allowing creators to publish content without a central authority imposing its will or sucking up all of the income. These platforms will allow creators to directly enter into agreements with advertisers through smart contracts, giving each side more control and streamlining the process.
Creators will be free to choose which advertisers they work with, as well as the circumstances and payment structure, whether it is per subscription, per view or even completely free. All of the payments between creators and advertisers will be made in AngryTokens (ANG), the Ethereum-based currency that powers the entire ecosystem. Creators will also be able to earn a percentage of sales made through u-share. The content will be monitored by a group of users called Guardians, who will also be rewarded for their efforts in ANG.
To top it all off, AngryToken will also feature a digital marketplace called Rosetta where translators can offer their services. This will enable content creators to easily translate their work, helping them to reach new audiences and expand their revenue. Lowering the language barrier will also help to create a more cohesive community, where everyone's voice can be heard.
In the near future, AngryToken will be conducting an ICO to help bring its platforms to life. Early investors will be able to support a great community project and see it come to life.
AngryToken was born with the aim of creating a fairer scenario for content creators, advertisers and viewers who are angry at the current state of digital and social media. We have created a new cryptocurrency, the AngryToken, built on the Ethereum blockchain. It will be used with two new social platforms:
Snipad
which is dedicated to independent news creators
Slinkad
which is dedicated to creators of video content.
The AngryToken ecosystem will also feature Rosetta, a digital marketplace for translators that aims to make it even easier to translate; opening up more content across language barriers, providing creators with additional revenue streams and giving freelance translators a new opportunity to work.
All of the AngryToken platforms will offer huge levels of freedom in content publication, without any political, religious or cultural restrictions. Users will be directly responsible for the content they publish.
AngryToken wants to create platforms where differing perspectives can be presented via high-quality content. It wants to create an ecosystem built on integrity that rewards users for their efforts with ANG. Individuals who produce high quality content will not only receive financial rewards, but they can be comforted by the thought that they are helping to foster such a dynamic community.
AngryToken aims to use blockchain technology to bring in a new social media ecosystem that is based on the principles of fairness, meritocracy and quality.
Details

Pre-sales: Jan 31, 2019 - Apr 29, 2019
Public sales: Apr 30, 2019 - May 30, 2019
Pre-sale token supply: 40,000,000 ANG
Token supply: 72,000,000 ANG
Soft cap: 3,000,000 USD
Hard cap: 104,000,000 USD


Legal

Blockchain Platform: Ethereum


Token info

Ticker: ANG
Type: Utility-token
Token price in USD: 1 ANG = 0.25 USD
Accepted currencies: ETH
Bonus program:
Pre-Sale Tranche 1: 0.35 USD
Pre-Sale Tranche 2: 0.4 USD
Pre-Sale Tranche 3: 0.45 USD
Pre-Sale Tranche 4: 0.5 USD
Token distribution:
36% - ICO
20% - Pre-Sale
14% - Guardians
12% - Team
10% - Reward
5% - Contest
2% - Bounty + Airdrop
1% - Genesis

AngryToken Roadmap
1
October2016
Idea creation and early research
3
May2017
Recruitment of developers and team components
4
June2017
Cryptocurrency and ICO analysis
5
July2017
Ethereum block-chain and smart contract analysis
6
October2017
Ethereum wallet and Angry Token source code creation
8
January2018
Genesis investor (private sale)
9
April2018
Angry Token community creation
10
October2018
Genesis investor (public sale)
11
December2018
Pre-sale & Slinkad Alpha
13
Q2 2019
Slinkad Beta & Snipad Alpha
15
Q4 2019
Guardian features release
16
Q1 2020
U-Share features release
17
Q2 2020
Easy Exchange features release
18
Q3 2020
Rosetta features release
19
Q4 2020
Slinkad & Snipad official release

Project team

Adele Pagliano
U-Share Manager

Alberto Cecinato
Front-End Junior Developer

Alexandru Fartade
CTO

Anna Stoikov
Social Media Producer

Antonio Feraco
Former Content Creator

Emanuel Secco
Brand Manager

Francesco Fiorella
Software Engine Developer

Giacomo Arrighini
Front End Developer

Girolamo Di Trapani
CEo

Loredana Fartade
Marketing Coordinator

Ludovico Rossi
Strategic Manager

Matteo Manca
Financial Analyst

Salvatore De Paolis
Technical Team Leader
Social media
How To get a verified Project status
To pass the verification you need to place a our logo on the main page of your website and make an announcement of the listing in your social network accounts. Send us the email in reply with confirmation of the link placement.
Top-Rated ICO's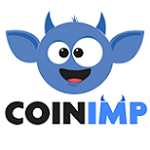 ICO
IMP is short for "Impression", a marketing term that indicates the number of times a particular piece of content is displayed without having the user perform an ...
| | |
| --- | --- |
| Start ICO | Dec 28, 2018 |
| End ICO | Dec 31, 2020 |
| Received | Pending |
| Goal | Not Set |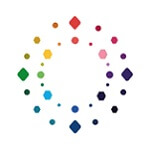 ICO
Offering people gifts is one of the most wonderful traditions, as it shows generosity and caring. aGifttoken is an exceptional system that is created to rebrand ...
| | |
| --- | --- |
| Start ICO | Jun 28, 2019 |
| End ICO | Jan 01, 2020 |
| Received | Pending |
| Goal | Not Set |