CURE Token

A Community Powered Charitable Crypto Token. CURE is the first deflationary crypto token built around doing good. By design, this community powered token has exponential price growth benefits for both holders and charities. Our project attracts long-term investors who believe in the infinite possibilities with bridging innovation of the cryptocurrency space with causes focused on supporting and ending childhood cancer.

IMPORTANT: By investing in this business you agree to our Disclaimer. All information including our rating, is provided merely for informational purposes. CryptoTotem does not provide investment advice.

Technical details
CURE Token was initially minted with a supply of 1,000,000,000 tokens. Each transaction has a 6% fee subtracted which powers our causes. This transaction fee disincentivizes those who are not in it for the cause. From this 6% fee, 5% is delivered directly to the custodial non-profit focussed on childhood cancer awareness, support and research. 1% is burned back into the supply.
What is CURE Token
The Beckley Foundation, for pediatric cancer, is a 501c3 non-profit, philanthropic endeavor on the part of committed individuals from all walks of life bound together by the sincere desire to eradicate childhood cancer.
Talent from the medical, scientific and business communities join forces on an entirely voluntary basis to create awareness, identify promising initiatives and support research into cures for the most virulent and underfunded forms of childhood cancer. Growth of the Beckley Foundation is accomplished through personal and organizational giving, as well as through numerous fund-raising events.
Details

Public sales: Jun 15, 2021 - Jun 30, 2021
Token supply: 1,000,000,000 CURE
Total tokens for sale: 1,000,000,000 CURE


Legal

Blockchain Platform: Binance Smart Chain
Registration country: United States
Office address: 1188 Hillcrest Lane, Woodridge, IL 60517

Token info

Ticker: CURE
Type: Cryptocurrency


Offices on the map
Project team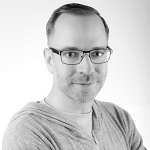 Jacob Beckley
Founder and Chairmen of the Beckley Foundation
Social media