EasyFeedback (EASYF)

Ongoing

Jul 21, 2021 – Oct 01, 2021

Feedback is an improvement opportunity for companies and from now on, with the EasyFeedback token, a direct reward for customers. "EASYF" rewards people who communicate useful and private feedback to improve products, services and processes of companies and institutions. Our "Proof of Feedback" (PoF) grants EasyFeedback Token can be exchanged for products, services, cryptocurrencies or money at a market price.

IMPORTANT: By investing in this business you agree to our Disclaimer. All information including our rating, is provided merely for informational purposes. CryptoTotem does not provide investment advice.

| | |
| --- | --- |
| Overview | Whitepaper |
What is EasyFeedback
EasyFeedback's vision is to promote feedback between consumers and companies to help solve two issues that have existed, exist and will exist:
The communication problem between people.
The aspiration of humans to improve things.
Feedback aspires to transform things because it helps companies to achieve care excellence towards its customers and encourages creativity to improve company products, services and processes and therefore improve the world.
EasyFeedback acts as a private and trusted third party between customers, employees and company management. It makes it easier for useful feedback to be expressed, managed, rewards and generate satisfaction.
Solution for the Company: EasyFeedback PRO
EasyFeedback PRO for companies is the platform to listen to their customers and build trust in their business:
We are a trusted, independent third party that certifies Excellence in Customer Care
We provide you with the tools so that all your clients feel and are heard
100% of opinions are private and not anonymous
We accompany the growth of the companies that want:
Improve their reputation online and offline
Loyalty to their customers
Foster employee engagement
EasyFeedback token "EASYF" was created to reward people ( through the Proof of Feedback "PoF") who from www.EasyFeedback.com communicate useful and private feedback to improve products, services and processes of companies and institutions.
EASYF can be exchanged for products, services, cryptocurrencies or money at a market price.
Details

Pre-sales: Feb 15, 2021 - Jul 21, 2021
Public sales: Jul 21, 2021 - Oct 01, 2021
IEO (Tokpie Launchpad): Nov 15, 2019 - Nov 29, 2019
Pre-sale token supply: 6,000,000 EASYF
Token supply: 179,141,000,000 EASYF
Total tokens for sale: 1,791,410,000 EASYF
Hard cap: 1.000.000 USD
Raised: 300.000 USD


Legal

Blockchain Platform: Ethereum
Country limitations: US, Bahamas, Bosnia y Herzegovina , Botsuana, Corri, Cuba, Eritea, Etiopia, Ghana, Irak, Japon, Libano, Libia, Myanmar, Pakistan, Republica Centroafricana, Republica Popular Democratica de Corea, Republica Popular Democratica del Congo, Siria, Somalia, Sri Lanka, Sudan del Sur, Sudan, Trinidad y Tobago, Tunez, Yemen, Zimbabue
Registration country: Estonia
Registration year: 2015
Office address: Workland Vabaduse Pärnu mnt 12, office 210 Tallin 10146 Estonia
Mutilva Baja Ind. Park 26th, V Street 31192 Mutilva Baja Navarra - Spain
38th, Don Ramón de la Cruz Street Loom Building Cryptoplaza 28001 Madrid Madrid - Spain
La Marina de Valencia Muelle de la Aduana, s/n 46024 Valencia Valencia - Spain

Token info

Ticker: EASYF
Type: Utility-token
Token standard: ERC20
Token price in USD: 1 EASYF = 0.05 USD
Accepted currencies: DOLLAR(USD), BTC, ETH, AAVE, ANT, BAT, CRO, DAI, USDC, USDT, ZRX, BNB, LTC, XEM, XLM, TRX, BNT, DCR, GLM, UNI, MKR
Bonus program:
Bonus 30% + 5%
Token distribution:
Sale - 75.42%
Sale bonus - 13.45%
Advisors - 3.52%
Referrals - 3.52%
Rewards - 1.67%
Draw - 1.67%
Store Bonus - 0.75%
Funds allocation:
DEVELOPMENT AND INNOVATION - 70%
MARKETING AND COMMERCIAL - 15%
GENERAL AND OPERATING EXPENSES - 10%
EASYFEEDBACK PARTNERS - 3%
SOCIAL PROJECT - 2%

EasyFeedback Roadmap
1
May 2015
Constitution of EasyFeedback S.L.
2
August 2015
First version of EasyFeedback.com.
3
2016
New functionalities of EasyFeedback.com for consumers.
4
2017
New functionalities of the EasyFeedback PRO subscription for business.
5
July 2018
Launch of tokenization project of EasyFeedback.com.
6
August 2018
Request for membership and approval of our candidacy as members of Alastria Blockchain.
7
May 6, 2019
Constitution of EasyFeedback Token OÜ.
8
August 2019
License activation for the EasyFeedback token sale, by the Estonian authorities.
9
29th January 2021
New one unified license for a virtual currency service provider that covers exchange and wallet service providers.
10
1rd - 3rd quarter 2021
February 15th, 2021 start of EasyFeedback token public Pre-Sale. Pre-Sale and Sale, Q1 to Q3 2021
11
4th quarter 2021
Launch of the EasyFeedback online store with the new look. Purchases will have a bonus in EasyFeedback token.
12
4th quarter 2021
Phase 1, 2 and 3 of the IEO. Bonus of 30%, 20% and 10% respectively
13
4th quarter 2021
Listing on Exchanges.
14
1rd quarter 2022
Launch of the new version of EasyFeedback.com
15
1rd quarter 2022
Start of the EasyFeedback internationalization roll out in countries indicated in WP.
Project team

Honorio Ros
CEO

Rafael Soriazu
Technology

Daniel Valdés
Blockchain Manager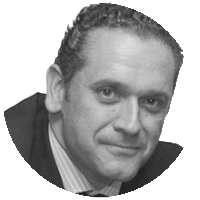 Roberto Salvador
COO

Nacho Arroyo
Marketing

Belén Olóndriz
Comercial

Olga Sánchez
Production

Ignacio Martínez
Business Development

María Alejandra Figueroa
SEO & RRSS

Ricardo Bilbao
Marketplace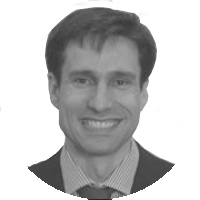 Nestor Delgado
Internationalization

Iñigo Valdés
Technology

Pablo Sánchez
Administration

Ignacio Ferrer-Bonsoms
Legal advice

José Luis Sanjurjo
Legal advice

Paco Tovar
DPO
Advisors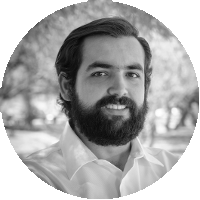 Enrique Berrueta
POLIS CHIEF BUSINESS OFFICER AND FOUNDER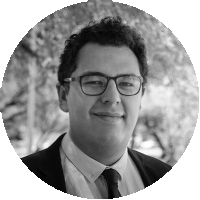 Ricardo Bustos
POLIS CHIEF OPERATIONS OFFICER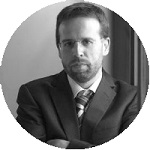 Jesús Pérez
Advisor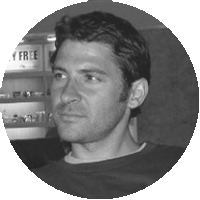 David Vaquero
Partner

José Ángel Arrechea
Partner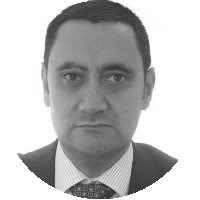 Iñaki Sánchez
Partner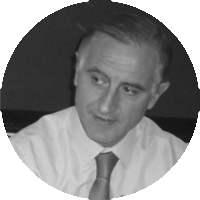 Sebastián Cerro
Partner

Juan I. Fernández
Partner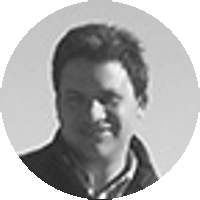 Hansel Fernández
Functional Analyst
Social media