Evedo (EVED)

Evedo is a platform that brings all together the businesses related to organizing and conducting events. Event Organizers, Rental Companies, Venues, Performers and Sponsors are willing to work directly through the b2b platform and selling tickets with 0% commission through the b2c marketplace.

IMPORTANT: By investing in this business you agree to ourDisclaimer. All information including our rating, is provided merely for informational purposes. CryptoTotem does not provide investment advice.
| | |
| --- | --- |
| Overview | Whitepaper Onepager |
Technical details
Alpha version will be launched on Q2
Charts
24h
7d
14d
30d
60d
90d
180d
365d
Max
What is Evedo
Evedo is a blockchain based platform that unifies all businesses & participants involved in organizing events. Our aim is to build a marketplace and a true ecosystem that will help the $850+ Billion event industry grow by connecting all parties without middlemen.
Our mission is to synergize all participants in organizing and conducting events of all kinds, allowing them to improve their work, have the highest level of security and eliminate any middlemen along the chain.
Industry Opportunities Are Vast.
PROBLEMS
EXCESSIVE FEES
High Referrals Fees
High Ticketing Fees
Best Price is Hard to Find
FRAUD
Payment and/or Rider Issues
Fake Managers
Ticketing Fraud & Resellers
INEFFICIENCY
Overly Complicated Communication
Organizing & Tracking Difficulties
Time-Consuming Discoverability
SOLUTIONS
PEER 2 PEER BUSINESS. 0% COMMISSION TICKETING
SMART CONTRACTS
AUTOMATION IN B2B PLATFORM
B2B Event Handling Marketplace + B2C Ticketing Platform.
VENUE OWNERS
ENTERTAINERS / MANAGERS
RENTAL COMPANIES
SPONSORS
Diving deeper here's what we also solve
CANCELLATION OF AN EVENT OR A BOOKED PARTNER
Cancelling of any kind will trigger the Smart Contract funtionality that returns the EVED Tokens to their owners.
BOTS & RESELLERS
We'll take care of the bots and resellers by providing clear rules for the smart contracts that operate the ticketing process.
COMPARE PRICES
The event organizers will be able to compare the prices of different vendors and subcontractors and will get the best value for their money.
LACK OF CAPITAL FOR AN EVENT FUNDING
We'll offer a "Crowd Funding" Smart Contract Functionality that allows for an event to be tested or "Crowd Funded" with the help of Partners & Attendees.
FOLLOWING YOUR STAR MADE EASY
The B2C Platform will create interactive environment where the fans can follow the entertainers and keep track of new ventures.
EMERGING TALENTS
The Labels & Managers will be able to discover, to track the performance of, and to recruit different emerging stars.
Details

Pre-sales: Jun 15, 2019 - Jul 15, 2019
Public sales: Jul 15, 2019 - Aug 15, 2019
Pre-sale token supply: 40,000,000 EVED
Token supply: 40,000,000 EVED
Total tokens for sale: 80,000,000 EVED
Soft cap: 2,000 ETH
Hard cap: 28,000 ETH


Legal

Blockchain Platform: Ethereum
Country limitations: USA, China, Singapore
Registration country: Bulgaria
Registration year: 2018
Office address: James Boucher 99

Token info

Ticker: EVED
Type: Utility-token
Token standard: ERC20
Token price in ETH: 1 EVED = 0.0005 ETH
Accepted currencies: ETH, USD
Bonus program:
Exclusive Sale with 35 % Bonus limited to 2000 ETH
Private Sale with 30 % Bonus - 12 000 ETH
Public Pre-Sale: 1 week - 20 % bonus
2 week - 15 % bonus
3 week - 10 % bonus
4 week - 5 % bonus
Main Event - 1 Month - 0 %
Bonus 1 ETH = 2000 EVED

Evedo Roadmap
1
APRIL 2018
Idea start and excitment.
2
JUNE 2018
Whitepaper, tech architecutre and team structure
3
JULY 2018
Company Design, Branding and Content Strategy
Marketing structure
Company legal set up etc.
4
AUGUST 2018
Onboarding key figures in the industry.
Onboarding awesome influencers that believe in us.
Gaining early adopters of the platform
TGE Landing page launch and social profiles development
5
SEPTEMBER 2018
Exclusive token sale.
Onboarding more blockchain advisers.
6
OCTOBER 2018
Private sale to be announced.
Reaching out to early adopters and architecting the B2B Marketplace.
Project team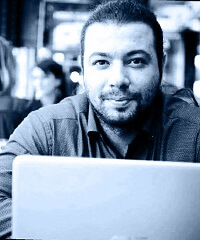 Stoyan Angelov
CEO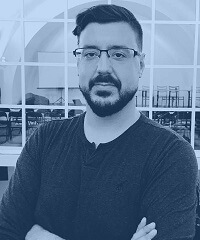 Rick Graham
CTO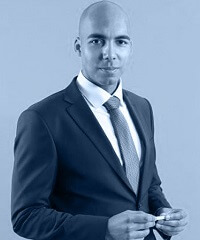 George Chisuse
CLO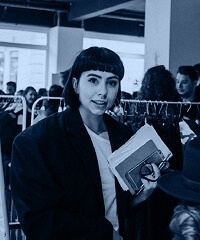 Elena Kalpakchieva
CMO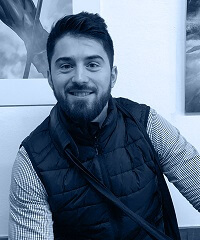 Anton Aladzhov
CCO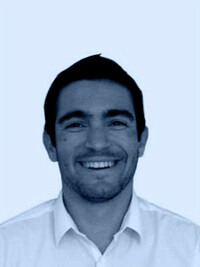 Petar Zhivkov
BLOCKCHAIN ENGINEER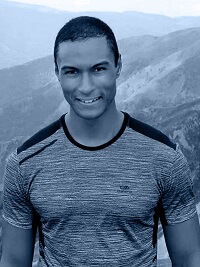 Karim Hristov
FRONT END DEVELOPER
Advisors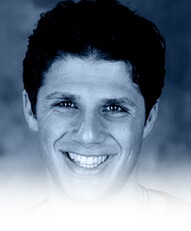 Jonathan Yunger
DIRECTOR @ MILLENNIUM FILMS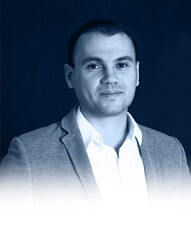 Nikola Alexandrov
FOUNDER AND CEO @ LOCKTRIP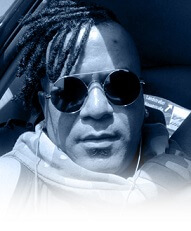 Sajid Kausar
FOUNDER & CEO @ TRANSCENDENCEINTERNATIONAL.EU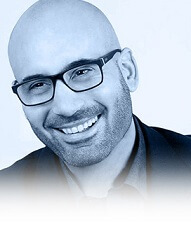 Paul Democratiu
SALES & MARKETING EXPERT, BLOCKCHAIN ADVISER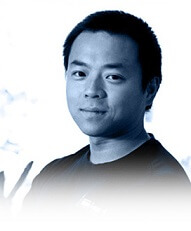 Rui Dong
BLOCKCHAIN ADVISER EVEDO INVESTOR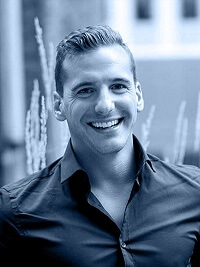 Marco Calicchia
CEO & CO-FOUNDER @ MAZEE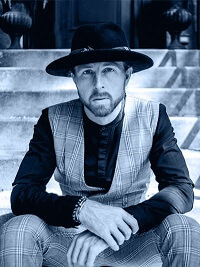 Colin Randall
CEO/PRESIDENT/PRODUCE @ TJR FILMS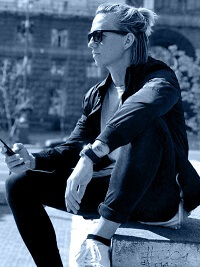 Rene Schwarzgruber
FOUNDER @ LIFEISABEACHPARTY.COM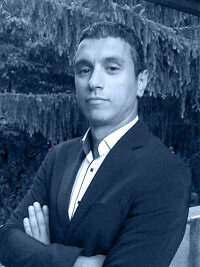 Ivaylo Matev
CEO @ LEGION RUN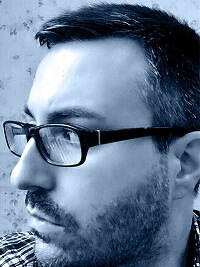 Momtchil M.Krasteff
CEO @ ARCHVENTURE PARTNERS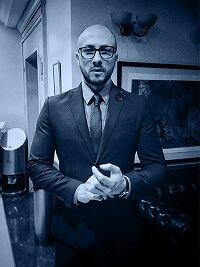 Vladislav Kolev
BLOCKCHAIN ADVISER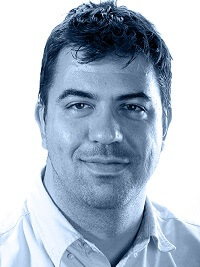 Chris Popov
CTO @ FOOTBALLINDEX.CO.UK& TECH ADVISER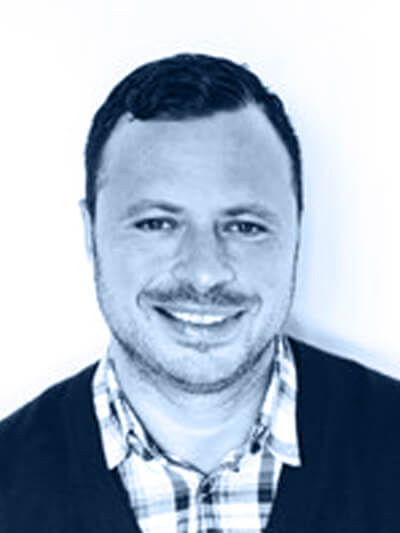 Michael Greenberg
BLOCKCHAIN ADVISER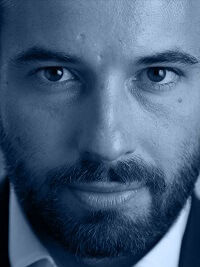 Mario Berta
FOUNDER AND CEO, FLYSPACES.COM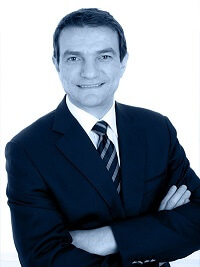 Peter Bankov
CEO @ EXPERIAN
Social media