MONNOS (MNS) IEO

IEO

Monnos is an all in one crypto APP where everyone can create, share and sync strategies of crypto assets, and everybody can earn with it. We offers exchange, wallet strategy and the core of our business, the funtionality of sync strategies.

IMPORTANT: By investing in this business you agree to our Disclaimer. All information including our rating, is provided merely for informational purposes. CryptoTotem does not provide investment advice.

| | |
| --- | --- |
| Overview | Whitepaper |
What is MONNOS
Monnos comes to simplify the use and management of your digital asset portfolio in one place. In addition to offering services that help capture the excellent monetization opportunities offered in this market, being effortless and learning from those who have the most experience. We offer the resources needed to make your crypto work for you.
Our main objective is to facilitate the management and visualization of a diversified digital asset portfolio. So we created a concept where three different types of wallets suit any user's needs. With these portfolio categorizations, the user can enjoy a complete administration, whether individualized or even consolidated.
Asset Wallet
Portfolios composed of only one asset. Automatically created whenever there is a balance of the asset in question.
Strategy Wallet
In this approach, the user can organize his portfolio with an unlimited number of assets aligned with any strategy stipulated by him. With the outlined plan, a base currency is defined, i.e., the coin that he wants to track its performance and monitor over time. Then, he can have multiple strategies composed of various asset groups each. Every wallet always is set as private when created, and the owner has the option to make it public if he wants to allow other users to sync and follow his strategy. This way, whenever there is a profit, everyone wins.
Daily Use Wallet
This wallet allows the user to separate a piece of his portfolio for daily use. In this way, the user connects this wallet to the Monnos Debit Card, and we convert between CRYPTO and FIAT on each use made.
Exchange Hub Monnos is integrated with numerous exchanges around the world to monitor and automatically compare the best price conditions at the time the user operates a trade. Furthermore, it should be noted that we rely on the exchange liquidity, which enables us at any time to expand trading volumes and the range of digital assets and pairs available for trading.
Details

IEO (Latoken Launchpad): May 20, 2020 - Jun 01, 2020
IEO (Probit Launchpad): Dec 03, 2019 - May 31, 2020
Token supply: 3,500,000,000 MNS
Total tokens for sale: 414,430,014 MNS
Soft cap: 250,000 USD
Hard cap: 400,000 USD


Legal

Blockchain Platform: Ethereum
Country limitations: EUA, China, Bahamas, Botswana, Camboja, Coreia do Norte, Etiópia, Gana, Guiné-Bissau, Iêmen, Irã, Iraque, Líbano, Líbia, Mali, Paquistão, República Centro-Africana, República Democrática do Congo, Sérvia, Síria, Somália, Sri Lanka, Sudão, Sudão do Sul, Trinidade e Tobago, e Tunísia.
Registration country: Brazil
Registration year: 2019
Office address: Brazilian Office: Rua Flórida, 1738 - 12 andar - São Paulo

Token info

Ticker: MNS
Type: Utility-token
Token standard: ERC-20
Token price in USD: 1 MNS = 0.01709 USD
Accepted currencies: ETH, BTC, LTC
Token distribution:
Operations - 80%
Marketing - 8%
Monnos Shield - 5%
Reserve - 7%
Funds allocation:
Founders & Team - 39,50%
Future Releases - 10,00%
Strategic Partners - 7,00%
Seed Round - 1,77%
Private Round - 0.20%
IEO - 12,7%
AirDrop - 3,57%
Ecosystem - 25,26%


Offices on the map
MONNOS Roadmap
1
August 2019
Alpha Release. Wallet, Exchange Hub.
2
October 2019
Sync Strategy. Alpha Release.
3
November 2019
Beta Phase, Airdrop begins, IEO token launch.
4
January 2020
Final Beta. Trader Platform. Open Monnos API.
5
July 2020
Monnos Launchpad.
6
August 2020
BRL & EUR Debit Card.
7
February 2021
Token Loans Offering.
8
July 2021
Legal Entity Payment Gateway.
Project team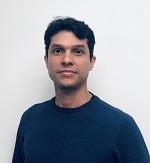 Rodrigo Soeiro
CEO • Co-Founder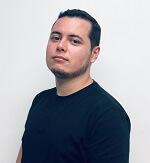 Felipe Grasnievicz
CSO • Co-Founder

Marcos Meneses
CTO • Co-Founder

Felipe Gusta
CDO • Co-Founder

Douglas Souza
Head of Growth

Mateus Ferreira
Software Developer

Matheus Alves
Head of iOS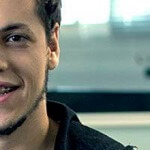 Bruno Oliveira
Front-end Engineer

Jean Santini
Head of Android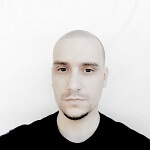 Douglas Ziebarth
Customer Success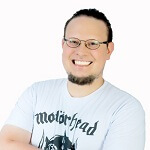 Rafael Serrano
Customer Success
Social media
MVP