MyTVchain ICO

Pre-Sale

Feb 28, 2019 – May 15, 2019

Upcoming ICO

Token sale: May 15, 2019 – Jun 26, 2019

MyTVchain is the first dedicated decentralized platform governed by a community of peers (sport clubs and members) to leverage the value of their content, their activities and events, without costly intermediaries or unfair online presence.

By investing in this ICO you agree to our Disclaimer
MyTVchain ratings

| | |
| --- | --- |
| ICOrating.com | |
| Hype score | Low |
| Risk score | NA |
| Investment rating | NA |

| | |
| --- | --- |
| ICObench.com | 3.7 / 5 |
| ICOmarks.com | 8.3 / 10 |
| TrackICO.io | 3.7 / 5 |
| ICOholder.com | NA |

Claim admin rights for this ICO
Overview
White Paper
Features
MyTVchain is the new financing tool for sport clubs, whether they sell services to MyTVchainers such as:
Geo-blocking services, monthly membership or on demand.
Video pay-per-view service, monthly membership or on demand.
Private channel, by membership.
Pay-Tv, by membership.
Production software, by membership.
Shooting Equipment.
Shooting team.
Sale services for their derived products and services.
Content promotion service (through MyTVchain).
Multiple live services (if more than one event is live simultaneously).
Communication services (flyer creation, prints, post-movie creation or best-of).
MyTVchain is developing a new generation of sport video sharing platform and a new ecosystem for sport clubs. Fans have the ability to film (through mobile apps developed by MyTVchain), publish their videos, animate and share with social networks while earning tokens (in the form of MyTV Tokens) as a reward for themselves but also for their sports club; generating services and financing for the club and the community.
MyTVchain revenue model is based on transaction fee and on-line services.
MyTVchain team of technology and blockchain experts are building a new model for sport clubs where video creators and viewers transact directly on the blockchain and remove the need for intermediaries such as YouTube or Facebook.
With MyTVchain, the community regains the control of the platform and it is the community that decides the value of the content.
The MyTV Token is a new medium of exchange and reward for video creation, sharing and viewing within the MyTVchain community. The MyTV Token will have a large spectrum of usages by the community.
ICO Details

ICO token supply: 3,900,000,000 MyTV
Total tokens for sale: 1,750,000,000 MyTV
Hard cap: 35,000,000 USD


Legal

ICO Platform: Ethereum
Registration country: France


Token info

Ticker: MyTV
Type: Utility-token
Token standard: ERC20
Token price in USD: 1 MyTV = 0.10 USD
Accepted currencies: BTC, ETH, LTC, DASH
Token distribution:
45% Token Sale
35% Reward
15% Marketing & Commercial
5% Team
Funds allocation:
40% Development
29% Marketing and sales
15% Management
10% Staff
6% Legal

MyTVchain Roadmap
1
2017
PoC validation (50k users & 500k views)
2
Q1 2018
Extraxting synthesis of PoC & Built biz & Financial Plan
3
Q2 2018
Raised 400k € seed investment
4
Q3 2018
Start V1 MyTVchain development
5
Q4 2018
Company founded + Partnership Pre-sale & Marketing Campaign
6
Q1 2019
Ethereum for community consensus & proof of work
MyTVcoin listed on exchanges
7
Q2 2019
V2 MyTVchain full functionalities
8
Q3 2019
Club App, Smart App
V3 MyTVchain launch
9
Q4 2019
V4 MyTVchain launch (blockchain, wallet, contribution rewards)
10
Q3 2020
V5 MyTVchain final (global + nodes + bandwidth)
11
Q4 2020
V5 MyTVchain - Autonomous cameras
Project team
Corneliu Fridgant
President
Cristina Tautu
General Manager
Junior Bouis
COO
Florin Novac
CTO/Blockchain Expert
François Le Page
Financial Management (Marketkaps)
Olivier Kleindienst
Business Model strategist (Marketkaps)
Lucas Condello
Project Manager
Maxence Henric
Designer
Benjamin Ricard
Marketing Officer
Teodor Alexandru
Full Stack Manager
Andra Ioana Lazariuc
Full Stack Developer
Silje Hansen
Community Manager
Manu Tebib
Assistant Manager Project
Advisors

Laurent Leloup
Blockchain Guru

Hervé Liberman
Regional Olympic Commitee (South of France) President

Frédéric Jouve
Former CEO Sharks Antibes

Eric Alexandre Ceret
CEO & Founder Jetcoin

Anthony Thiodet
Sports marketing expert

Laurent Drelon
France Fitness Federation President

Alban Villani
Regional Managing Director CRITEO

Daryl Naidoo
Social media
MVP

How-To get a verified ICO status
To pass the verification you need to place a our logo on the main page of your ICO's website and make an announcement of the listing in your social network accounts. Send us the email in reply with confirmation of the link placement.
Top-Rated ICO's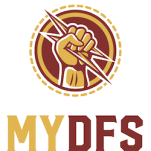 MyDFS is a daily sports platform that uses the blockchain to connect sports fans around the world.
Start ICO
TBA
End ICO
TBA
Received
$ 3,000,000

8%

Goal
$ 40,000,000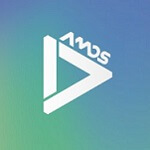 AMOS is a fitness blockchain platform, making training scientific and fun.
| | |
| --- | --- |
| Start ICO | TBA |
| End ICO | TBA |
| Received | Pending |
| Goal | Not Set |


Instant Sponsor offers a P2P trading platform. The solution integrates and tokenizes sponsorship opportunities that can be sold by right holders (from teams ...
| | |
| --- | --- |
| Start ICO | TBA |
| End ICO | TBA |
| Received | Pending |
| Goal | $ 35,000,000 |