Sportcash One (SCOne) ICO

ICO

Sportcash One is a new Ecosystem for the sport industry that includes 3 main platforms (Vendor Shop, Social Network and Sport Crypto Magazine), 2 main services (Token as a Service and Gateway Payment Service), 4 programs (Loyalty, Payment, Charity and Athletes program) and they also made the option for a custom wallet and deliver multiple plugins to accept their currency as payment option.

By investing in this business you agree to our Disclaimer
Sportcash One (SCOne) ICO ratings

| | |
| --- | --- |
| ICObench.com | 4 / 5 |
| ICOmarks.com | 9.1 / 10 |
| TrackICO.io | 4.6 / 5 |
| ICOholder.com | NA |

Claim admin rights for this project
Overview
Whitepaper
Onepager
What is Sportcash One
Multi - vendor shop
Sportcash one offers an online shop that is multi-vendor designed, giving each vendor the option of selling its own goods / services.
When applying, Sportcash One will help the vendor with setting up the shop.
Some benefits when you do have a shop on their platform:
Professional assistance in creating your online shop
Transactions occur in real time or within 1 minute
Reduction in transaction costs of money transfers through cryptocurrency rather than financial intermediaries. Saving the vendor up to 90% in transaction fees.
Social Network
Sportcash One offers a Sports Social Network which will allow for the increased media coverage of all athletes. It will allow the athletes to post their own video's, promote their own events and even offer up tickets to some of their most popular events.
Fans and brands from around the world will be able to use Sportcash One Coins to sponsor relatively unknown athletes thereby allowing them to enhance their name recognition. The sponsorship funds go directly to the Athlete, with no middle man to reduce the efficacy of the payments. By using our blockchain technology all transactions will be transparent and secure eliminating almost all instances of potential fraud. Athletes will be able to get rewards with Sportcash One Coins and to share the media on our Network.
Next to that they also provide a crowdfunding section where brands and fans have the ability to sponsor athletes and sport associations to help create sustainable projects and launch athletic careers.
Sport Crypto Magazine
Sportcash One will release a Sport/Crypto Magazine where you can find the latest information of Sport and Crypto. On this magazine you can find the latest development in sport, crypto but also regarding the athletes, brands, Clubs, Vendors and Fans.
TAAS (Token as a Service)
Sportcash One will provide clubs a new financing model. They give you the opportunity to create your own token! (for example a token for your team or club). This service includes token-design, issuing services, a Decentralized Exchange and a custom wallet. It is possible to combine this with your own shop so all fans & athletes need to pay the items with your own token.
Gateway Payment Services
Sportcash One will offer the option to change your currency or your own token with other currencies. They made this available so you won't have any limitations on the platform when you want to buy other products. It is also possible to exchange to hard currencies like Euro, USD or cash but this will be charged with 10% fee.
Loyalty program
Sportcash One has a Customer Loyalty program to reward the loyal customers. The program is combined with Blockchain technology that will provide inexpensive and fast transfers between the clients and the vendors on the network. Companies can use their Loyalty program to reward their customers and sell more products. The customers earn Coins as they make purchases and can use those coins for purchasing rewards, discounts or special offers.
Payment Program
Sportcash One offers the option to accept their tokens as a payment option for items and services. You can install their plugin on your own website/shop to accept SCOne or other tokens as a payment solution.
Charity program
Sportcash One makes it possible to donate funds to support charitable projects of your own choice. So this means that you can add your project on the Social network and after that people can fund your project with the needs that you want to achieve.
Athletes program
Sportcash One will give Brands and Fans the option to support their favorite athletes in their Social network platform. This can be done for example through media attention or arranging funding.
Technical:
To be able to offer all the above services and networks, Sportcash One has made the following technical solutions. These components are needed and will be used over all the networks/programs and Services.
Custom wallet
Sportcash One made their own custom wallet on the WavesPlatform blockchain. This will be used for all the payments that are need to be done on all platforms. Sportcash One also offers the option to get an own custom wallet when you choose for the Token as a Service.
Shop plugin
Sportcash One will ensure that you can link the shop to your own shop/website anywhere, anytime. They will do this through different plugins that can be shared.
Details

Pre-sales: Jun 01, 2019 - Jun 30, 2019
Pre-sale token supply: 2,000,000 SCOne
Token supply: 1,400,000 SCOne
Total tokens for sale: 5,000,000 SCOne
Hard cap: 5,000,000 USD


Legal

Blockchain Platform: Waves
Registration country: Brazil
Registration year: 2019
Office address: Rua Gameleira 1210, 59178 000, Brasil

Token info

Ticker: SCOne
Token price in EUR: 1 SCOne = 1 EUR
Accepted currencies: BTC, WAVES, FIAT
Bonus program:
Start Bonus private round = 25%
Start Bonus Pre-ICO round = 10%
Start Bonus Public-ICO round = 5%
Token distribution:
Private Sales Commencing on or about 5-1-2019 = 25%
Pre ICO Sales Commencing on or about 6-1-2019 = 20%
Public Sales Commencing on or about 7-1-2019 = 14%
Reserved for Future sales = 20%
Reserved for Airdrop = 1%
Reserved for Staff 1Year = 10%
Reserved for Staff 2 Year = 10%
Funds allocation:
Liquidity for the exchange = 28%
Marketing = 18%
Product Development Tech & to Maintain the Platform = 15%
Corporate Expenses = 12%
GS & A Expenses = 10%
Research and Development = 5%
Developing a global service community = 5%
Reserve = 5%
Liquidity for Charity = 2%

Sportcash One Roadmap
1
Q1-Q2 2018
Original idea & Surfcash Token creation
Build Website
Create first version of Social Network
Build Prototype Shop & Blog
Activation Plugin Pay with Surfcash (old token)
2
Q3 2018
Appoint CTO
Rebranding to Sportcash One
New Website creation

Create detailed subpages for all Programs
Build demo Social Platform with integration for all Programs, so Brands, Athletes, Charity Projects and Members can use direct communication.
Appoint Main Blockchain Developer
3
Q4 2018
Build demo multi-vendor webshop

Start testing Integration Sportcash payments
Blockchain integration in Social Test Platform
Internal testing Social Platform
Start Sportcash One Loyalty plugins for
Woocommerce
Magento
Shopify
Appoint Business Development / Operational Finance
4
Q1 2019
Register company Sportcash One in Brasil
Hire graphics designer
Hire Community Managers
Finish whitepaper
Financial projection 3 years in advance
Present project to grant program Waves Lab
Present project to Better Tokens program
Start Token sale promotion
5
Q3-Q4 2019
Start private sale
Start pre-sale
Start public-sale
Launch Social Platform 1.0
Launch Crowdfunding Platform
Launch Charity Program
Launch Market
6
Q1 2020
Launch Magazine
Launch Loyalty Program
Project team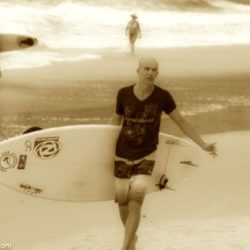 Roberto Moretto
CEO & Founder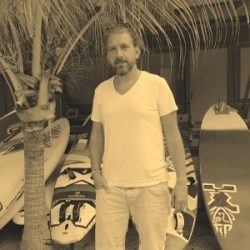 Jarno Hogeweg
CTO & Founder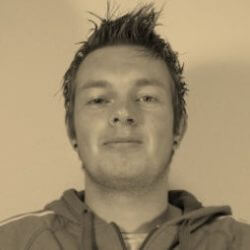 Wouter Schol
Main Developer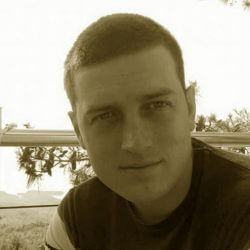 Sander de Mooij
Marketing / Communications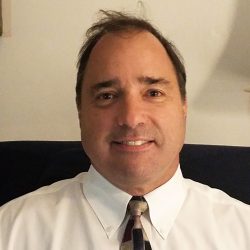 Gregory F. Ryan
Management Consultant / Operational Finance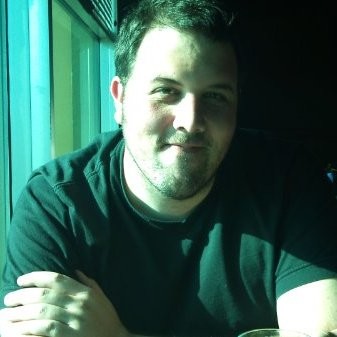 Julian Abal
Main Designer)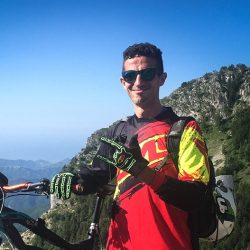 Roberto Rizzi
Marketing Manager
Social media
MVP

How To get a verified Project status
To pass the verification you need to place a our logo on the main page of your website and make an announcement of the listing in your social network accounts. Send us the email in reply with confirmation of the link placement.