Weriz (WRZ) ICO

ICO

Past

May 01, 2019 – May 31, 2019

Weriz acts as a marketing assistant for small local businesses & a personal assistant for local users. It links the two groups in a blockchain platform where they benefit from a wide variety of options.

By investing in this business you agree to our Disclaimer
Weriz (WRZ) ICO ratings

| | |
| --- | --- |
| ICObench.com | 2.7 / 5 |
| ICOmarks.com | 6.7 / 10 |
| TrackICO.io | 4.8 / 5 |
| ICOholder.com | NA |

Claim admin rights for this project
Overview
Whitepaper
What is Weriz
Weriz is a platform that builds a bridge between people trying to fulfill their daily needs and local businesses seeking active customers. For a long time, business directories, from simple browsable lists to more advanced map-based applications have been the dominant solution. But they are mainly designed towards one party's interests disregarding the other's. They've been either too invasive to user's privacy, making them feel betrayed or have been too passive to the the businesses' likings, leaving them unimpressed. Finding the balance here was a real challenge, but we have come up with a solution to turn this into a win-win situation where everyone feels acknowledged.
Weriz informs its users about their favorite local services through advanced reactive and proactive approaches to offer the most relevant, interesting and practical results. While benefiting from tailored information, they will be paid accordingly! Weriz can also be counted as a search directory for all local businesses, so that people have no worries when visiting a new place. Instead, have fun and make some money.
Weriz is not revolutionizing advertising industry. Instead, it simplifies the marketing process between people and local businesses. In Weriz, local businesses reach out to their real customers - users who specified similar interests or needs - through a set of practical marketing tools. New businesses will also have the opportunity to be introduced to their potential customers. Weriz applies the best practices of marketing and advertising to maximize the efficiency of its commission-free services in a transparent and secure platform.
We are heading toward an era of Information Explosion in which we are incessantly exposed to a great volume of data, and what we actually look for gets lost in the vast pool of the data being recommended to us. This is what we call noise, and this ever increasing noise is surrounding us, disabling us to hear the "voices" that we are actually interested in. In the past, when cities where small, and local communities were strongly bound, whenever a new business emerged within a neighborhood, locals spread the word by mouth. It was a promising method that helped the business bloom while the local community used the services or the products that the business offered.
With the growth of cities and the emergence of metropolitan areas, local communities are almost nonexistent and people are not anymore in touch with their neighbors. This has led to an unawareness toward the events happening nearby. People might be aware that there is going to be an exhibition in another part of the city, through their online connections, maybe from instagram, but they are not probably aware of what is happening in their neighborhood, unless they have run across it.
This is neither helpful for the businesses nor for the people who are unaware of the facilities available within their vicinity. They might look for these facilities elsewhere, usually much farther than necessary.
This is where Weriz comes into play. Weriz works like a local community for people all around the world. It helps people find the nearest businesses or services they are looking for easily and quickly using reactive and proactive approaches, by either asking them what they need or predicting their interests using AI. On the user side, It is an integrated business directory and search platform that enables people to find relevant products or services to their demands and interests while having fun and earning money doing that.
Details

Public sales: May 01, 2019 - May 31, 2019
Token supply: 80,000,000
Total tokens for sale: 80,000,000 WRZ
Soft cap: 2,500,000 USD
Hard cap: 11,280,000 USD


Legal

Blockchain Platform: Ethereum
Registration year: 2018


Token info

Ticker: WRZ
Type: Utility-token
Token price in USD: 1 WRZ = 10.25 USD
Accepted currencies: ETH
Token distribution:
Team - 8%
Advisors and Partners - 7%
Community and User Growth - 25%
Token Sale - 60%
Funds allocation:
Marketing Expansion - 35%
Development - 40%
Administration - 10%
Contractors - 10%
Contingency - 5%

Weriz Roadmap
1
April 2018
Research and Study Conceiving the idea, we immediately started to do market research and study feasibility of its realization
2
September 2018
Website Launch Launching our website, social networks and blog, officially starting our campaign
3
January 2019
Whitepaper Release First public release of our whitepaper explaining all the details regarding how we\'re going to achieve what we\'ve claimed
4
February 2019
MVP Release First beta release of our android apps for both users and local businesses
5
May 2019
Token Sale With your help, we will raise the funds needed for our business growth
Project team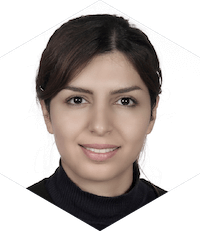 Maral Sheikhzadeh
Digital Marketing Executive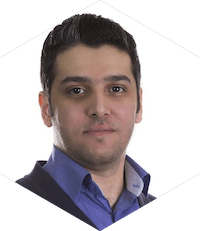 Hesam Talebi
Co-founder and Technical Manager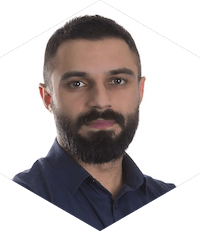 Pooya Seyedinnoor
Marketing Strategist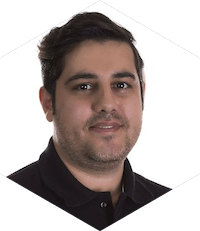 Hasan Ataei
Co-founder and Operations Manager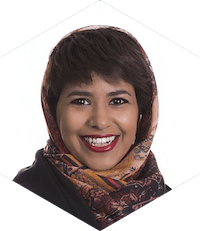 Atefe Amooheidari
Graphic Designer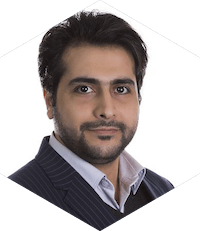 Mohammad Sobhani
Financial Analyst
Zahra Sadeghi
Android Developer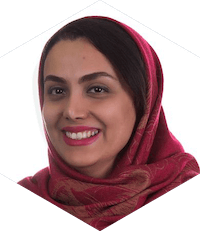 Bahareh Riahi
Communications Manager
Advisors

Jason Hung
Investment Advisor

Ernest Chuang
Marketing Advisor

Antonio Sainz
Legal Advisor
Social media
MVP

How To get a verified Project status
To pass the verification you need to place a our logo on the main page of your website and make an announcement of the listing in your social network accounts. Send us the email in reply with confirmation of the link placement.
Top-Rated ICO's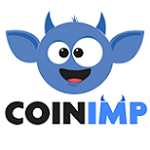 ICO
IMP is short for "Impression", a marketing term that indicates the number of times a particular piece of content is displayed without having the user perform an ...
| | |
| --- | --- |
| Start ICO | Dec 28, 2018 |
| End ICO | Dec 31, 2020 |
| Received | Pending |
| Goal | Not Set |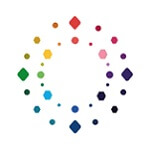 ICO
Offering people gifts is one of the most wonderful traditions, as it shows generosity and caring. aGifttoken is an exceptional system that is created to rebrand ...
| | |
| --- | --- |
| Start ICO | Jun 28, 2019 |
| End ICO | Jan 01, 2020 |
| Received | Pending |
| Goal | Not Set |