BitTorrent (BTT) ICO

ICO

Past

Jan 28, 2019 – Jan 28, 2019

The world's largest blockchain-based application, powered by the people.

By investing in this business you agree to our Disclaimer
BitTorrent (BTT) ICO ratings

| | |
| --- | --- |
| ICObench.com | 3.9 / 5 |
| ICOmarks.com | 5.1 / 10 |
| TrackICO.io | NA |
| ICOholder.com | NA |

Claim admin rights for this project
Overview
Whitepaper
What is BitTorrent
TRON Foundation and BitTorrent Foundation are introducing a new cryptographic token called BTT along with an extended version of the BitTorrent protocol in order to create a token-based economy around the usage of networking, bandwidth and storage on hundreds of millions of computers on the internet. Our initial entry point is to introduce token-based optimizations to the existing BitTorrent protocol providing a way for the value of sharing bandwidth and storage to be captured by network participants beyond the point at which the current protocol no longer values it. Our longer-term vision is to broaden the usage of BitTorrent far beyond current use cases to provide a distributed infrastructure platform to third party app developers and to enable consumers to continuously distill small amounts of value from their devices by allowing others to make use of their spare resources.
The first step in our project will create a market-driven mechanism to enable consumers to collaborate to optimize and prolong the lifespan of existing BitTorrent swarms. Using additional extensions to BitTorrent we will subsequently open up opportunities for distributed app developers to launch new apps making use of infrastructure provided by existing BitTorrent clients which already constitute a distributed networked storage platform of unprecedented scale. These new apps will be able to offer incentives (BTT) to users in return for access to cost effective platform resources comprised of an incredibly broad collection of already-deployed network endpoints. The position of these endpoints at the very edge of the Internet will have the additional appeal to developers of being extremely difficult for net-neutrality adversaries to interdict. Finally, the ability of consumers to capture the value of their contributed computing resources within a cryptographic token will give rise to a completely new transactional mechanism for internet consumers that is distinct from either their attention or their credit card.
With over 100 million monthly active users and millions of additional new installs every week, BitTorrent already manages one of the largest distributed computing ecosystems on the Internet. By integrating BTT tokens and transaction processing we will both address existing limitations of BitTorrent and open up a whole new borderless economy exchanging value for compute resources on a global scale. This will be a realization and extension of the vision expressed by Satoshi Nakamoto in the original Bitcoin white paper on its tenth anniversary.
The TRON Foundation and BitTorrent Foundation are legal entities incorporated in the Republic of Singapore.
BitTorrent the ecosystem
The BitTorrent protocol has been implemented many times and there is healthy competition between companies maintaining different implementations as well as several very popular volunteer-maintained versions. As well as client software that implements the BitTorrent protocol, there are infrastructure providers who independently offer additional useful services (e.g. trackers which introduce peers, torrent sites which index metadata about files being shared and provide access to their associated torrents). This demonstrates how an array of cooperating distributed elements (clients) and semi-distributed elements (trackers, torrent sites) have been successful in maintaining a long-lived and highly robust ecosystem even in the presence of highly motivated attackers. We relied on many lessons learned in the BitTorrent ecosystem as we put together this project plan.
BitTorrent the company
BitTorrent Protocol is the world's largest decentralized protocol with over 1 billion users, far surpassing the second-ranked decentralized application of Bitcoin (as of October 21, 2018, Bitcoin has a total number of 29.44 million addresses ). BitTorrent Inc. invented and maintains the BitTorrent protocol. While there are many implementations of BitTorrent software , BitTorrent and µTorrent (often called "utorrent") remain two of the most popular. In 2018, BitTorrent Protocol reached a strategic partnership with TRON Blockchain Protocol. The collaboration of the two makes TRON Protocol the world's largest decentralized ecosystem; It also makes BitTorrent Protocol the biggest decentralized application in the world.
The active usage of software managed by BitTorrent Inc. is incredibly widespread around the world. Software clients maintained by BitTorrent Inc. are in use today by approximately 100 million monthly active users in almost every country in the world with around one million new software installs every day. Over 160 countries have more than 10,000 users, and 23 countries have more than 1 million users. 19 countries have more than 5% of their internet users using our software (comprising almost 60 million users). Furthermore, while there are other providers of BitTorrent software, BitTorrent Inc. clients currently account for an estimated 40% of current BitTorrent protocol activity on the public internet.
Details

Public sales: Jan 28, 2019 - Jan 28, 2019
Token supply: 990,000,000,000 BTT
Hard cap: 7,200,000 USD
Raised: 7,200,000 USD


Legal

Blockchain Platform: TRON
Country limitations: Albania, Bosnia and Herzegovina, North Korea,
Serbia, Thailand, Ukraine, United States, Venezuela


Token info

Ticker: BTT
Type: Utility-token
Token standard: TRC-10
Token price in USD: 1 BTT = 0.0001 USD
Accepted currencies: BNB, TRX
Token distribution:
TRON FOUNDATION - 20%
BITTORRENT ECOSYSTEM - 19.9%
TEAM - 19%
TRON AIRDROP - 10.1%
BITTORRENT AIRDROP - 10%
SEED SALE - 9%
INVESTORS - 6%
PARTNERSHIPS - 4%
PRIVATE SALE - 2%

BitTorrent Roadmap
1
Q3 2018
Wallet process lifecycle code.
Implement client side API.
Implement wallet/bidding engine API.
Create Win32 Application "Shell".
Build Win32 application in Jenkins w/ Unit Tests.
Build BTInstaller.
2
Q4 2018
Initial feature onboarding and navigation items within the torrent client.
Create ECDSA secp256k1 key pair for ledger address/account.
Cryptographically sign payment channel updates from wallet.
Basic Wallet interface, including balance information.
3
Q1 2019
Complete on-chain / off-chain exchange server-side development.
Complete swarm analysis framework.
Issue TRC-10 BTT tokens.
Share Wallet UI to early test group.
4
Q2 2019
Launch complete Wallet UI to stable client.
Expose Wallet with on-chain/off-chain exchange to an early access group.
Complete BTT airdrop to existing BitTorrent protocol over 100M users.
5
Q3 2019
Publish BEPs related to BTT and tokenization of the BitTorrent protocol.
Add wallet support for TRX, and any TRC-10 or TRC-20 tokens.
Experimental dApp integration.
Project team

Justin Sun
CEO Founder and CEO of TRON & BitTorrent

Justin Knoll
VP of Product Management

Marcus Zhao
Head of Public Chain

Rebecca Bronstein
Senior Product Designer

Cong Li
Head of Developer Community Division

Pavel Lagutin
Senior Product Director

Yue Fang
Project Manager

Utkarsh Khokhar
Engineering Lead

Steve Siloti
Senior Software Engineer

Zhimin He
Director of Engineering

Padam Thakur
Software Engineer

Elaine Wu
Software Engineer

Jiaxun Liu
Software Engineer

Siying Peng
Software Engineer

Shengwen Yu
Software Engineer

Robert McDonald
Senior Software Engineer

Robert McDonald
Senior Software Engineer

Jeanette Liu
Engineering Team Lead

Francisco De La Cruz
Engineering Team Lead

Chris Fagerlund
Junior Software Engineer
Social media
MVP

How To get a verified Project status
To pass the verification you need to place a our logo on the main page of your website and make an announcement of the listing in your social network accounts. Send us the email in reply with confirmation of the link placement.
Top-Rated ICO's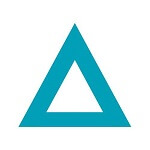 ICO
Miracle Tele is a blockchain-based telecom ecosystem. Our telecom ecosystem is a fully-functioning solution that fuses advanced telco features together with fi ...
| | |
| --- | --- |
| Start ICO | Oct 15, 2018 |
| End ICO | Oct 15, 2019 |
| Received | Pending |
| Goal | Not Set |