GL Brain (GLB)

GLBrain is a new-age solution for online community management, digital marketing, content-sharing and communication services.

IMPORTANT: By investing in this business you agree to ourDisclaimer. All information including our rating, is provided merely for informational purposes. CryptoTotem does not provide investment advice.
| | |
| --- | --- |
| Overview | Whitepaper |
What is GL Brain
GLBrain is an internet platform that solves major problems associated with the social networks and ecommerce platforms currently available to users. On one hand, users on communication platforms have lost ownership and control over their data. On the other hand, in managing their private lives and businesses on the internet, users face a fragmented market which forces them to navigate a wide range of apps and platforms with separate accounts.
GLBrain addresses these problems by offering a system of total data control and privacy as well as total transparency and trust when needed and bringing all essential communication, community management, and e-commerce functions on a single platform while returning full data ownership to the user. This is possible by the use of a unique chain-coded relational database and the use of hyperchain and blockchain technology.
GLBrain uses the SkyFiber blockchain to render its database even more secure. Users can make transactions, certifications or all kind of smart agreements on the platform to be immutable on a separate internal and external blockchain and to make payments in cryptocurrency. Private blockchains and integrated crypto solutions can be offered to large user communities.
GLBrain's e-commerce functions as well as advertising packages that allow users to promote their products with banners on GLBrain and from there on all other social media. Content creators on the GLBrain platform will be rewarded in GLB coins for the amount of traffic they are able to generate on their blog posts, photos, and other content. Finally, large institutional or corporate customers who wish to manage their communities by creating a customized chain on the GLBrain network are also required to pay with GLB. In this way, we will establish a dynamic coin economy and eco-system centered on GLBrain's core functions and services which drives up demand for the GLB coin as the GLBrain user base grows in size.
Details

Public sales: Jan 22, 2020 - Jan 23, 2020
Pre-sale token supply: 37,200,000 GLB
Token supply: 300,000,000 GLB
Total tokens for sale: 120,000,000 GLB
Soft cap: 1,000,000 USD
Hard cap: 7,750,000 USD


Legal

Registration year: 2012
Office address: DIC Building 16, Ground Floor, Office No: 27 P.O.Box 73030 Dubai Internet City, Dubai

Token info

Ticker: GLB
Type: Cryptocurrency
Token price in USD: 1 GLB = 0.085 USD
Accepted currencies: ETH, BTC, DASH, Fiat
Token distribution:
Pre- Sale & OTC Sale - 12.4%
IEO - 27.6%
Bounties - 5%
Founders - 15%
Advisors & Partners - 6.7%
Treasury Reserve - 33.3%
Funds allocation:
65% - Marketing and community expansion
15% - STO
10% - Blockchain integration, ERL development, hardware, software
10% - Staff

GL Brain Roadmap
1
2012
Start of the project
Join development agreement with John Nesbitt University
Foundation of Globra FZ-LLC
2
2013
Foundation of Globra GmbH
Trademarks registration
Back-end development
3
2014
Foundation of Globra d.o.o.
Employment of key staff
Back-end development
4
2015
Front-end development
Launch of GLBrain
Launch of MyLife
5
2016
Launch of GLMall
Integrated online community management
Mobile first approach
6
2017
Hyperchain development
Sahaj Project, India
GLBrain + product development
7
2018
Blockchain technology development
Patent application UN Coin Agreement
GLBrain, India Saathi Project, India
8
2019
GLB Coin and wallet
Rural marketing tool
Start of GLBrain IEO
9
2020
Implementation of Rural marketing tool
STO Campaign
United Nation SDG project
External Receipt Ledger/Smart Agreement
Project team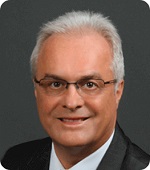 Dr. Wolfgang Pinegger
CEO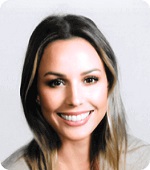 Carolin Pinegger
Chief Marketing Officer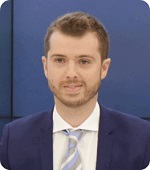 Dr. Carlo Maragliano
Blockchain Team Leader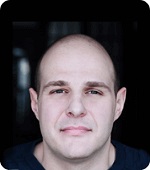 Djordje Susic
Lead Developer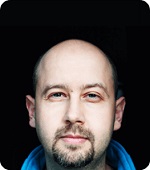 Vladimir Povolny
Development Team Leader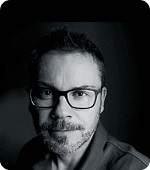 Aleksandar Sofranac
Art Director
Advisors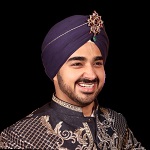 Dr. Evan Luthra
Advisor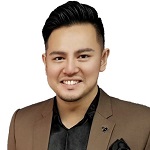 Herbert Sim
Advisor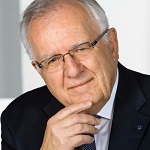 Dr. Walter Schwimmer
Advisor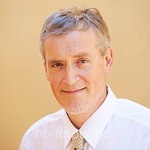 Prof. Dr.Dr. Stefan Brunnhuber
Advisor
Social media