Brain Space (IMP) ICO

Past ICO

Jan 14, 2019 – Feb 10, 2019

Brain Space's main task is to protect creative ideas, to provide opportunities for popularization of both novice and already sporting personalities by applying modern technologies and effective marketing techniques.

By investing in this ICO you agree to our Disclaimer
Brain Space (IMP) ICO ratings

| | |
| --- | --- |
| ICOrating.com | |
| Hype score | Low |
| Risk score | NA |
| Investment rating | NA |

| | |
| --- | --- |
| ICObench.com | 3.7 / 5 |
| ICOmarks.com | 8.9 / 10 |
| TrackICO.io | 5 / 5 |
| ICOholder.com | NA |

Claim admin rights for this ICO
Overview
White Paper
Onepager
Features
The main task of the intellectual property registry is the reliable and complete storage of data on copyright and related rights. To maintain the integrity and consistency of the data, blockchain is selected. The distributed nature of the registry ensures reliability (the loss of data on one or more sites will not result in the loss of the registry data as a whole), and, together with blockchain, provides trust between the participants, ensuring that neither side can replace or rewrite the data. To reduce the amount of stored data, which is very important for the blockchain system, and to increase the performance in the registry, only the necessary data is stored.
Problem Low level of private authorial activity (domination belongs to the business sector) Solve Providing the author, who is in a \"sleep\" and \"home conditions\" mode, the possibility of full involvement in publication and popularization with access to an expert audience. Problem Low level of interaction between business and entrepreneurs with intellectual property (lack of a quality direct "bridge" between the author and business) Solve A platform that allows quickly, in a quality and understandable language to establish interaction between the author and the person interested in the usefulness of his work for himself, as well as allowing to ensure rapid organization of the team decision by combining the authors into one project. Problem Lack of a high-quality and uninterrupted ecosystem available to authors of the "initial link", as well as the presence of an authority factor among authors and the possibility of excluding the term "turn" Solve Multifunctional platform with the possibility of the maximum rapid development of the author, as a holder of cultural value in the form of his work. Problem Constant difficulties with tracing the violation of property rights on the object of the author. Solve Own algorithm for recognizing duplication of an audiovisual and text object on the Internet, which will speed up the processing of data to identify copyright infringement, up to automatic notification of the author in the case of using his work. Transparency We believe that the trust of users is one of the most important components on which the activities of the developer company are based. But trust can not be earned simply by saying "We can be trusted!".
That is why we want the activity of our team to be as transparent as possible. We will allow any user to follow the progress of the development, observe the interactions within the team through social networks and blogs. Consciousness We consciously approach everything we do. That is why we want to contribute to the development of the direction of protection of copyrights and IP objects. We are well aware of the problems faced by authors who need copyright protection, monetization of IP objects, as well as buyers interested in obtaining such rights. We are focused on creating a platform that will solve these problems as high-quality and convenient. Professionalism We believe that the high goals we set for ourselves are largely achieved due to the professionalism of our employees, the effectiveness of the decisions made, competent leadership and competently placed priorities. We develop each side of our company to achieve the most expert and professional development team.
Mutual respect First of all, we develop our platform for people whose interests we share and want to help them solve their problems. Therefore, we consider respect and mutual respect as one of the important aspects of our activity. We respect not only our customers and users, but also employees, because they are the most valuable link in our company.
ICO Details

Pre-ICO token supply: 459,000,000
ICO token supply: 702,000,000
Total tokens for sale: 1,431,000,000 IMPCN
Soft cap: 14,526,000 USD
Hard cap: 72,630,000 USD
Raised: 20,140,000 USD


Legal

ICO Platform: Ethereum
Country limitations: USA, North Korea
Registration country: Russian Federation
Registration year: 2018
Office address: Ekaterinburg, Karla Marksa 12

Token info

Ticker: IMPCN
Type: Utility-token
Token standard: ERC20
Token price in USD: 1 IMPCN = 0.08 USD
Accepted currencies: ETH, BTC
Bonus program:
Private sale: 1 IMP = 0.01 USD
Pre-sale: 1 IMP = 0.03 USD
Token distribution:
10% Private sale
17% Pre-Sale
26% Token Sale
15% Team
5% Bounty and Marketing
25% Maintenance of the project platform
2% Further involvement of users in the project
Funds allocation:
1% Community events seminars
8% Start-Up Expansion, Operations, Global Office and Cryptosystem (CS)
2% Obtaining Legal Status and Licenses
2% Legal and Financial services, possible tax deductions
7% Team
2% Attration of Users
15% Listing on Crypto-currenct exchanges, Marketing and business development
1% Expenses related to ICO
28% Data center
14% Support staff pf specialists (education)
5% Technical development and continuous platform development
15% Reserve

Brain Space (IMP) ICO Roadmap
1
Q4 2017
Data collection and analysis;
Consultations with lawyers;
Expansion of the team for project implementation;
The beginning of work on the development of the concept and mechanics of the project.
2
Q1 2018
Self-financing;
Imperivm Change Prototyping;
Prototyping "Brain Space";
Collection of data analytics, online surveys;
Study of competitive services implemented without the involvement of technology Blockchain;
Developing LightPaper.
3
Q2 2018
Self-financing;
Preparation of an advertising campaign, design;
Development of PR strategy;
Completion of working prototype creation;
Study of competitive services implemented without the involvement of technology Blockchain;
Developing WhitePaper;
Development of reporting documentation.
4
Q3 2018
Start Bounty;
Preparation of an advertising campaign, design;
Organization of personal meetings with potential investors;
Preparation of data for publications at ICO sites;
Branding;
Developing WhitePaper;
Preparation of publications in the mass media.
5
Q4 2018
Starting the ICO;
Registration in the project, limited functionality and testing with users;
Location of headquarters in Estonia;
Online product presentations to the online community;
Development of technical documentation for the development of data center;
Conclusion of partnerships with media resources, IP banks and products.
6
Q1 2019
Completion of ICO and summing-up;
Registration in the project, limited functionality and testing with users;
Conclusion of partner relations with the countries participants of IP registrations;
Online product presentations to the online community;
Development of technical documentation for the development of data center;
Conclusion of partnerships with media resources, IP banks and products.
7
July 2019 - September 2020
The launch of a neural network integrated into the network of partners.
8
Q4 2020
Official product release.
9
Q1 2021
Running the datacenter.
Project team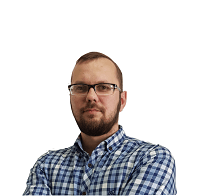 Shcherbakov Evgeniy
CEO/CMO IMPERIVM LTD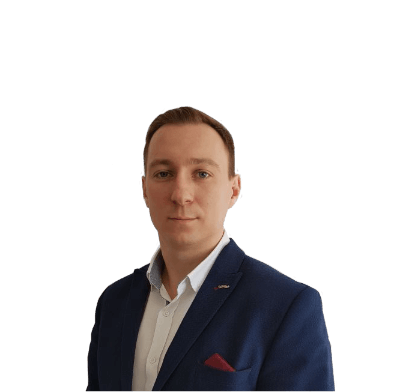 Storozhilov Anton
CEO/CFO IMPERIVM LTD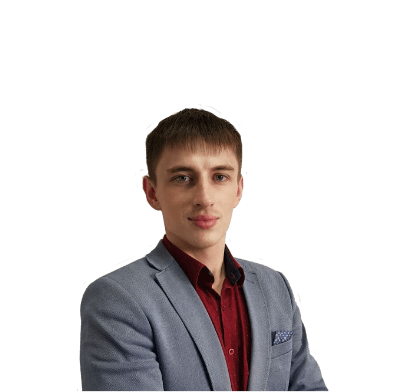 Vorobyev Vladimir
CEO/CVO IMPERIVM LTD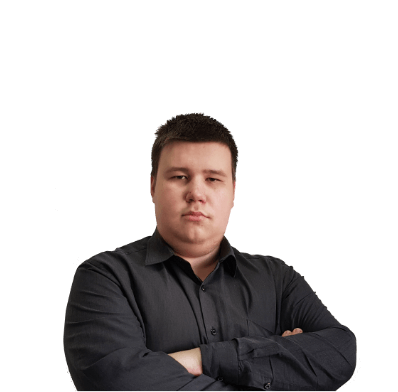 Yurchenko Kirill
CEO/CTO IMPERIVM LTD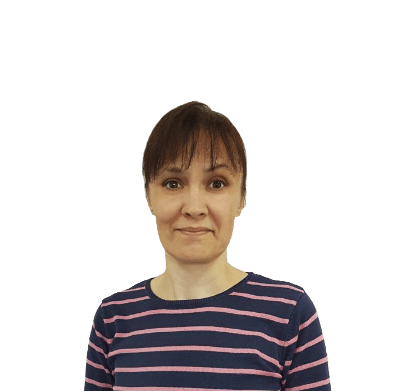 Sokolkina Olga
CAO IMPERIVM LTD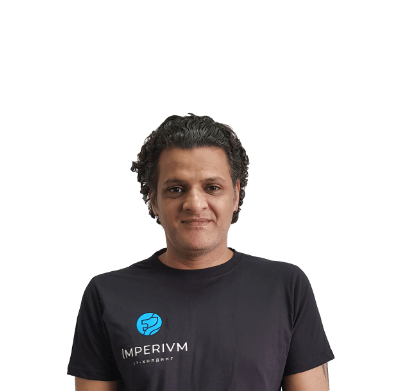 Adam Ibrahim
Backend Senior Developer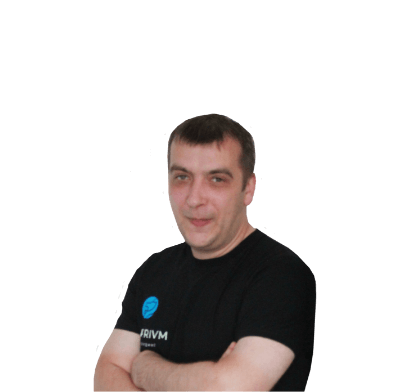 Shirokov Igor
Frontend Middle Developer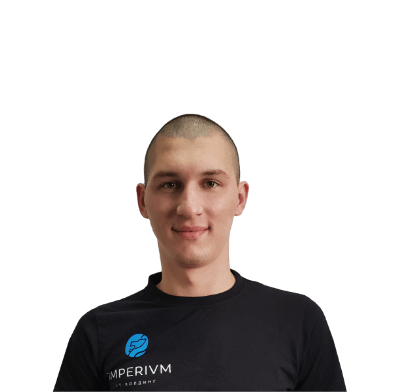 Rak Maxim
Frontend Middle Developer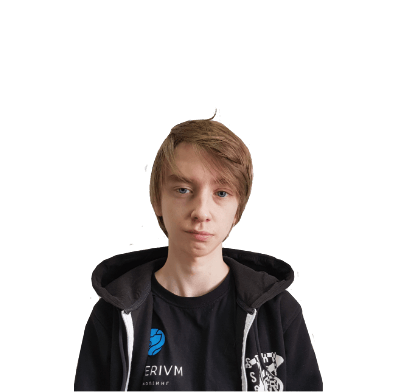 Smetanin Igor
Frontend Junior Developer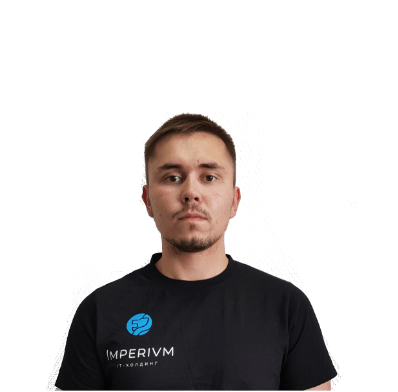 Sotikov Valery
Backend Junior Developer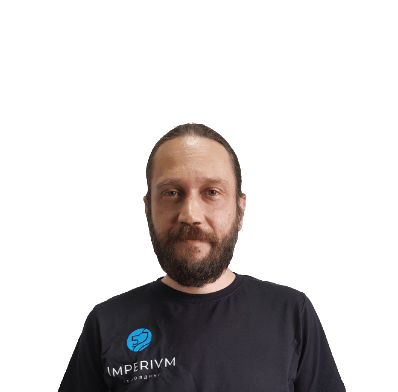 Shikhalev Ivan
Software Senior Developer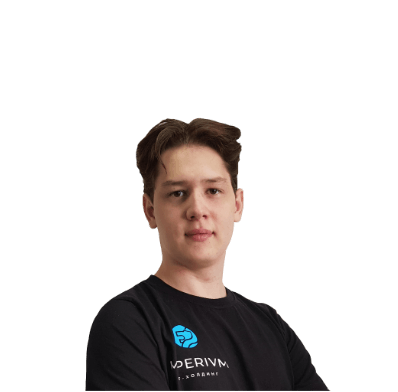 Vorotilkin Dmitry
Software Middle Developer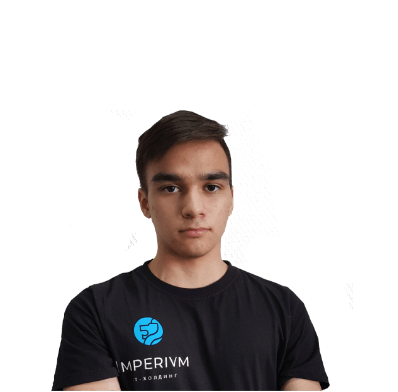 Gareev Timur
DevOps Engineer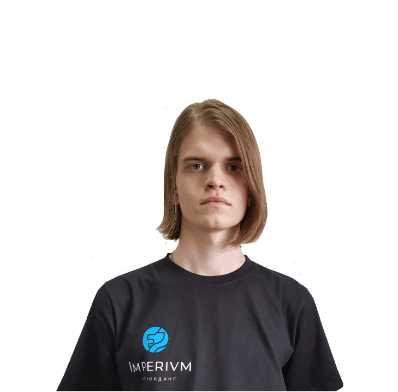 Dyugaev Maxim
WEB-Designer, 3D creative designer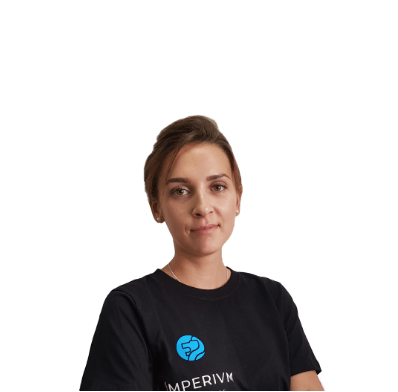 Tokmantseva Darya
WEB-Designer, Illustrator
Dimitriev Denis
PR Manager (Bounty, ICO)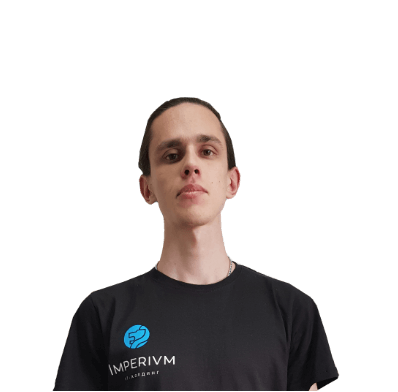 Italiev Oleg
SMM, Administrator, PR Manager (Bounty, ICO)
Kudryavtseva Alena
Office Manager, PR Manager (Bounty, ICO)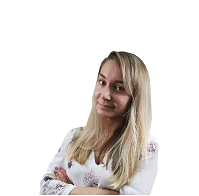 Neklyudova Anna
Designer, illustrator
Advisors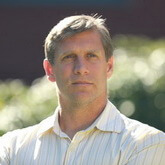 Zoltan Istvan
Transhumanist, Speaker, Writer, Entrepreneur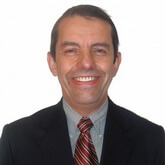 Renato P. Dos Santos
Co-Owner & CEO "Sofia eConsulting OÜ"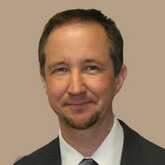 Richard Trummer
Vast experience in ICO Advisory, featured on cryptoinvestmentconsulting.com, one of 100 experts globally working for Experty, Feauted as top Adviosor on ICO Holder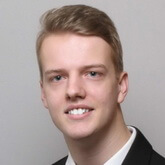 Joppe Sikma
COO/CFO of Crypto Rating Desk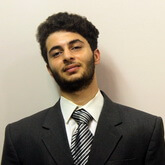 Qusai M Sharef
ICO Advisor & Expert / Member of the Board of Directors & Advisors (IDACB)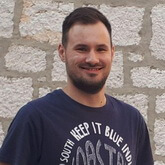 Davorin Bebek
Social media consultancy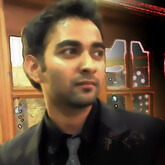 Mustafa Kamal
Data Scientist & ICO Advisor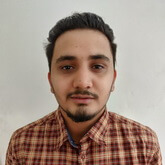 Deepanshu Bhatt
ICO Advisor & Investor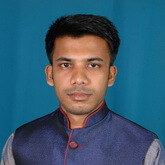 Shohel Alam
ICO Advisor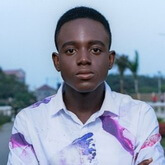 Elisha Owusu Akyaw
Cryptocurrency Marketer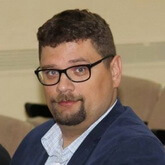 Kadochnikov Ivan
Kadochnikov Ivan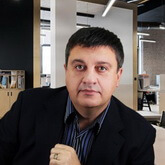 Anatoly Alekseev
Jurisconsult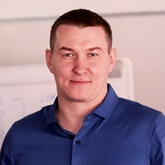 Repnitsky Alexander
An expert on licensing
Social media
MVP

How-To get a verified ICO status
To pass the verification you need to place a our logo on the main page of your ICO's website and make an announcement of the listing in your social network accounts. Send us the email in reply with confirmation of the link placement.
Top-Rated ICO's