Cardence (CRDN)

Cardence is a third generation Cardano focussed multichain decenetralized IDO platform.

IMPORTANT: By investing in this business you agree to our Disclaimer. All information including our rating, is provided merely for informational purposes. CryptoTotem does not provide investment advice.

| | |
| --- | --- |
| Overview | Whitepaper |
What is Cardence
It is a fixed swap pool intended to create presale of tokens at fixed prices. Any project will be allowed to create a sale. This platform will have the following advantages over other platforms:
It allows for release of tokens according to a vesting schedule which is preset before the sale creation.
It allows for whitelisting of wallet addresses during a presale. This will allow projects to whitelist participants in a presale.
It allows for locking of liquidity created through the funds raised. The percentage of funds to be used as liquidity will be specified during the sale creation.
It allows for running of an affiliate marketing campaign where marketers can create referral links and earn by marketing the project presales.
Details

Public sales: Jun 24, 2021 - Jul 11, 2021
IEO (Latoken Launchpad): Aug 07, 2021 - Aug 20, 2021
IEO (IndoEx Launchpad): Jul 20, 2021 - Aug 20, 2021
IEO (p2pb2b Launchpad): Aug 11, 2021 - Aug 21, 2021
Token supply: 50,000,000 CRDN
Total tokens for sale: 5,870,000 CRDN


Legal

Blockchain Platform: Binance Smart Chain
Registration year: 2021


Token info

Ticker: CRDN
Token standard: BEP 20
Token price in USD: 1 CRDN = 0.04 USD
Token distribution:
Private Sale - 15%
Advisors - 2%
Marketing Funds - 8%
Public Sale - 20%
Team Tokens - 15%
Partnership - 10%
Liquidity - 14%
Liquidity Mining Reserve - 16%

Cardence Roadmap
1
Q2 2021
Presale
Staking
Liquidity Mining
Locker deployed for BSC
Security Audit
Decentralized presale platform
IDO platform launch
First project launch
2
Q3 2021
SmartMint
Partnership
Project Catalyst entry
CEX Listings
3
Q4 2021
Cardano Mainnet migration: Depends on mainnet launch date
Voting mechanism for decision making: The details of voting structure is yet to be finalized. As we are going to be preoccupied with a lot of things in the coming months, we have moved this to Q4 stage.
DAO structure: We want to relinquish the project to the community. If the community does not like our work, they can take it away from us as well !
Permissionless project listing: The ultimate goal is to move to a permissionless listing mechanism where new projects are vetted by the community.
4
Q1 2022
Cross chain interoperability: The idea is to leverage cross chain functionality of Cardano to allow projects from other supporting networks to launch on our platform. We can act as a bridge between Cardano and other platforms.
New auctions modes: Sealed bid, Dutch auction, Batch Auction: We want to experiment with other modes of pre sales rather than just fixed price presale.
AMM DEX for Cardano : The idea is to create an AMM DEX which allows liquidity providers the flexibility to provide liquidity within any range of prices. It should also have features of CEX trading like limit order, stop limit order, and take profit. The detailed plan is yet to be finalized.
Decentralized idea and innovation management centre: We believe that any great project starts with an idea. In our endeavour to become a one stop innovation junction, we want to create an idea conceptualization platform which allows for discussion upon ideas and voting by participants. This will evolve to become our community approval centre for new projects.
Dedicated development centre for Cardano projects: Cardano is new. Its smart contract platform will be even newer. Plutus and Haskell are not established. We want to build a team of dedicated Cardano developers which bring ideas to life. This will make our life easier as our job will be to vet Rockstar teams and great ideas. We will rest assured that execution will be taken care of.
Project team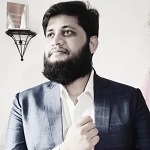 Obaid Ul Ahad
CEO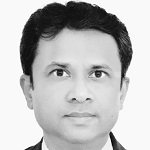 Sajid Ekram
COO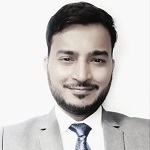 Md Irfan Khan
Marketing Head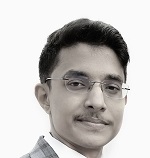 Md Abdullah Tahir
Community Manager
Advisors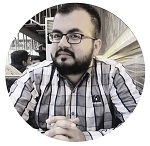 Muhammad Suleman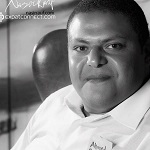 Ahmed Omar
Social media
MVP