Cypherium

Cypherium is a scalable and permissionless blockchain platform based on Byzantine fault tolerance consensus and proof-of-work. it is designed to achieve the very best of decentralization, commercialization viability and scalability.

Cypherium validates every transaction having two-thirds nodes consensus before adding it to a blockchain. This help in avoiding fraudulent transactions and rogue mining.

Cypherium is looking to address the current challenges experienced in the crypto world. It is optimized for scalability, mineability, and performance. This is achievable by integrating HotStuff, an advanced protocol that uses consensus algorithms to complete transactions. Unlike the original Byzantine Fault Tolerance protocol that is expensive yet slow to run, the HotStuff improved system eliminates the upper bound on networks making it reliable for use.

IMPORTANT: By investing in this business you agree to ourDisclaimer. All information including our rating, is provided merely for informational purposes. CryptoTotem does not provide investment advice.
| | |
| --- | --- |
| Overview | Whitepaper |
What is Cypherium
Some of the key features of Cypherium include:
In order, to complete a transaction in the Cypherium platform, there are codes stored in the blockchain network with conditions and rules all the parties must fulfill. The codes are smart contracts. These codes help in verifying transactions for authenticity and automatically completes it when terms are met.
The use of smart contracts comes in handy when trading in valued goods and to avoid fraud. It has also helped in creating more decentralized apps, the ones that are used for: voting applications, advanced access management, user-defined digital assets, and deferred payments.
Smart contracts run on a Cypherium Virtual Machine which allows all the parties secure access and ensure it is used for the planned purpose.
This is the most commonly used algorithm consensus which confirms transactions and adds new blocks on the chain. This ensures the decentralization of the currency.
Built-in governance mechanisms – It helps in reducing the need for hard forks, ensures consistency and compatibility, and reduces the need for regular upgrades.
Double sandbox designed for smart contact. It helps in testing and securely deploying the transactions.
Cypherium ICO
The public sale of tokens has ever been no announced.
Mining
Unlike Bitcoin where coin mining requires powerful and highly specialized computing facilities, which renders the coin acquisition a reserve of a few wealthy individuals, who can afford the machines, Cypherium takes a different angle. It uses an ASIC-resistant mining algorithm, based on computer memory which makes mining open to any network.
Security
One of the major concerns in the uptake of cryptocurrencies and other digital platforms is the risk of compromising private and confidential data. Cypherium users have nothing to worry about as it is one of the most secure platforms in the industry. It can only accept and complete a transaction in all associated blocks with enough proof-of-work. This means that the only way to committing a forgery is by first obtaining the user's private keys.
The nodes in the platform can easily detect malicious activities through a broad view and relay the message to other nodes thus excluding the validator from the committee.
Another factor that makes the site secure is that it does not allow for modification of history hence eliminates manipulation of illegal transactions.
Even with the transactions speed in Cypherium being super high, validators only receive their reward after validating all the transaction blocks. Any indication of malicious activity or a node going off during the rounds will lead to cancelation of the reward.
Transaction
Cypherium provides a platform for secure transactions. Every user has a sender's signature used to verify all the transactions they are involved in. All the nodes in a transaction must be verified before completing the given transaction.
To cater for the cost of resources like electricity, computing power, bandwidth and storage when validating transactions, the system charges a transaction cost. It is also useful to help in avoiding spam transactions. The transaction cost is calculated by the nodes based on the complexity and data size.
Use cases
Cypherium is applied in a lot of fields due to its scalability, security and fast transactions. Some of the widespread use include:
Blockchain provides an effective and cheaper currency exchange system. Companies can use Cypherium in implementing bonds, stocks and other financial elements that require smart contracts.
Cypherium looks to be the game-changer in voting be it for organizations, institutions, and government. It comes with a system that can store voters' data records for a set period, or permanently if you wish. You have the options of relaying results in real-time, at a certain set condition or defer to a later time.
Financial bias in college placement is an issue that has come to light in recent days. Most American institutions of higher learning are known to let the rich buy spots leading to scandals. Cypherium can be used to make the process transparent. The platform can help detect and block the fraudulent transfer of data, in this case, student scores. It allows easy access to data in case of the need to verify or confirm details.
One of the concerns that have come with the rise in the Internet of Things (IoT) is security. Cypherium has a system that registers and stores billion of IoT users' data on the blockchain. This is important in authentication and verification.
The cryptographic algorithms security system of Cypheriummakes it the best option in storing private and sensitive data. There is little risk of failure due to the automatic replacement of nodes after a given operational period.
The security, ability to verify and keep accurate makes Cypherium the best option for notarization.
To alleviate spamming and other unsolicited messages, you can easily use Cypherium to verify the details of the sender.
Cypherium provides a platform where different parties can store digital signatures and contracts, and only execute once the parties involved have reached the agreed terms. You can also use it to implement certifications, wills, and ownership.
Pros
Several benefits come with using Cypherium. These include:
Cypherium is one of the most secure digital transaction platform to use. It comes with node verification and transaction verification against user keys that make it easier to detect fraudulent activities.
Users can trust that their details are safe with the company as they do not share user details with third parties for any reason whatsoever.
Using a hybrid consensus allows the platform to run around 2000 to 3000 transactions per second. These speeds are set to go even higher as the platform looks for ways on how to improve the proof-of-work basis in transactions.
Cypherium's co-founder Sky Guo acknowledged that the main challenge with the faster transactions is storage. That there is a need to reduce latency for faster blocks propagation.
Cypherium is available for use on any mobile device. This makes it accessible to mainstream users. It runs on java: the world's most adopted programming language. This is therefore easy to learn to operate. The users don't need any special IT skills to operate the platform.
Cons
Cypherium has a few disadvantages you might want to look out for like:
Transaction fees might make it a little costly to use. Even though it is necessary to help avoid spam transactions and to manage the platform.
The proof-of-work transaction validation can be a little time-consuming. There are plans and work underway to help increase the speeds and storage facilities of the platform.
Cypherium has partnered with different entities to provide better solutions to users. These are some of the most advanced partners they have partnered with so far:
In an attempt to solve the scalability issues in the adoption of blockchain in the mainstream market, Cypherium partnered with IC3, one of the world's top crypto experts to help ease the obstacles. Most cryptocurrencies struggle to hold traffic once they are adopted by several users irrespective of the platform, like, CryptoKitties on the Ethereum platform that halted with over 30,000 transactions at stake.
IC3 has a dedicated laboratory as well as experienced and qualified minds to make use of the fast transactions and large gas powder provided in Cypherium to help solve the operational issues affecting the crypto world.
Most crypto starting are known to claim a partnership with Amazon. Amazon is one of the most established and largest tech companies globally. The truth is that they are never really in any partnership, rather they use the resources like storage and cloud computing provided by the company.
In a different move, Cypherium has partnered with the platform on the Amazon Web Service Marketplace to provide enhanced transaction speeds and volumes, secure transactions through smart contracts, and improve the payment systems.
Looking to position itself as one of the most trustworthy business and technology service providers, IBM Cloud partnered with Cypherium for its security solutions.
IBM clouds look to use the versatility of Cypherium such that it can operate in the cloud, as an infrastructure, or platform, to ensure speed, efficiency, and organization of transactions.
Conclusion
Unlike other currencies launched before to the market in initial stages with glaring pitfalls, Cypherium is best placed for success. It is made with the best brains who are experienced in the technological world with the need to alleviate the current issues in the digital currency world. To achieve this, they have designed a secure, fast, and reliable platform for digital transactions. The platform employs smart contracts for authentication and automation of deals, among other built-in systems for the best experience during usage.
The company has partnered with several like-minded entities to help advance ease and secure transactions across a variety of industries. A trend which is set to keep on, the more the platform expands. These awesome features and functionalities set Cypherium as the future of blockchain technology.
Details

Hard cap: 25,000,000 USD


Legal

Blockchain Platform: Ethereum
Registration country: United States
Registration year: 2017
Office address: 315 W 36th Street New York, NY 10018, US

Token info

Ticker: CYPHER

Project team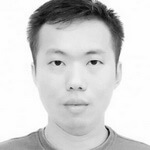 Sky Guo
CEO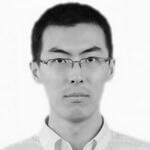 Solomon Zhang
CTO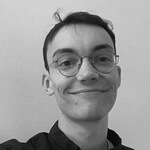 James Orbison
Technical Writer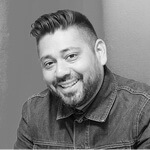 Javier Farfan
CMO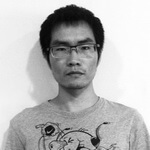 Luke Lu
Lead Developer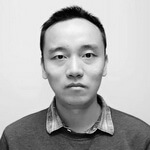 Sicong Zhuang
Researcher
Advisors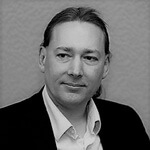 Bryan Ford
Head of Laboratory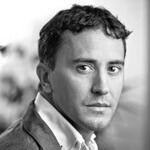 Emin Gün Sirer
Associate Professor at Cornell University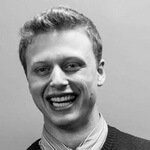 Jeremy Gardner
Partner at Ausum Ventures
Social media