GrounderCoin (CRCN)

Ongoing

Jan 31, 2020 – Jan 31, 2022

Cryptocurrency network for the space industry and facilitating space commerce.

IMPORTANT: By investing in this business you agree to our Disclaimer. All information including our rating, is provided merely for informational purposes. CryptoTotem does not provide investment advice.

| | |
| --- | --- |
| Overview | Whitepaper Onepager |
Technical details
ERC20 TokenAvailable
What is GrounderCoin
Eventually humanity will become interplanetary. It is absolutely inevitable. We will see a manned colony on another planet or moon within our solar system. The first space colonies may be simple research facilities, or they could be resource gathering enterprises. Regardless of how the first colonies are purposed and backed, they will need a method of storing value and sending money. Once trade and growth really hits space colonization, private companies and space enterprises in the market of space travel and exploration will need tools to facilitate trades, store value, and create new markets. This is what the GrounderCoin ecosystem will facilitate.
Tokenization of assets will allow organizations and entities to conduct trade and create new markets from the ground up. Space enterprises will be able to participate in exclusive commodity markets, create unique marketplaces, and enter a whole new arena of financial technology spliced with space exploration. The far reaching physical hybrid infrastructure will physically extend the blockchain network into space. The network will settle in LEO and will expand according to future needs as they arise.
The GrounderCoin Company will uphold decentralization of the network while also acting as its keeper and maintainer. The network is meant to serve an economic purpose – specifically for companies and entities who share a similar vision and see the use case in the future of space commerce. All tokens purchased during the coin sale phase will be exchangeable for actual GrounderCoins via an atomic swap upon the soft launch of the network.
After the network roll out, fund allocation is diverted from the deployment of the blockchain network to the design and launch of the hardware systems and satellite constellation, otherwise known as the hard launch. The hard launch phase involves the melding of several engineering disciplines and working with industry leaders to coordinate deployment, with funding coming from possible future GrounderCoin sale events, network transaction revenue, and other traditional sources of funds.
We are not creating a stablecoin stapled to fiat currencies or assets. We are creating our own blockchain network that will follow all necessary and legal KYC laws to prevent money laundering and funding of illegal activities. FCC licensing is imperative to the success of the GrounderCoin mission, and we will abide by any and all regulatory requirements needed.
Details

Public sales: Jan 31, 2020 - Jan 31, 2022
Token supply: 200,000,000 CRCN
Total tokens for sale: 200,000,000 CRCN
Soft cap: 25,000,000 USD
Hard cap: 35,000,000 USD


Legal

Blockchain Platform: Ethereum
Registration country: United States
Registration year: 2019
Office address: 3926 East 3rd Street Tulsa, OK 74112

Token info

Ticker: CRCN
Type: Utility-token
Token standard: ERC20
Token price in USD: 1 CRCN = 0.03 USD
Accepted currencies: USD ETH BTC
Token distribution:
Sales - 100%
Funds allocation:
Mainnet - 15%
Operational costs and hard launch - 85%


Offices on the map
GrounderCoin Roadmap
1
01/31/2020
Token sales start
2
01/31/2021
Mainnet goes live
3
01/31/2022
Sales end, hard launch begins
Project team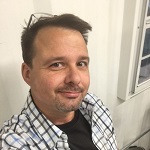 Chris DeBon
Chief Network Officer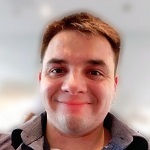 Christopher DeBon
President
Social media