Lydian Lion (LLion)

ICO

Lydian Lion is a new way of using a cryptocurrency based platform with implementations through trading, tourism, and living. Lydian Lion will integrate into new and existing social media platforms to reward users for their progress through different applications that will connect through a real-world connection. The Project and Lydian Lion Token itself will connect all our partners and users by giving them opportunities to earn and spend virtual money in real life.

IMPORTANT: By investing in this business you agree to our Disclaimer. All information including our rating, is provided merely for informational purposes. CryptoTotem does not provide investment advice.

| | |
| --- | --- |
| Overview | Whitepaper |

What is Lydian Lion

We are developing the platform of the future that will be a smart add-on for every human in the world. Exploring and social interactions will be rewarded.

Every human has the right to live their life instead of chasing modern civilization focused materialistic goals. The platform will give everyone an overview of his health, movement and social interactions.

Everyday activities will reward everyone on a easy to use platform i an currency that is exchangeable and accepted worldwide on every interaction someone takes through his movement and while using the platform.

Most platforms nowadays collect data from regular people to make market use of it, Lydian Lion is giving full privacy by using blockchain technology for storing every users data. So all data that is being processed through the platform belongs to the user and is visible only to the user until he decides to share it on the network.

Lydian Lion was the first coin created by human around 610 BC and we decided to give it a comeback in the modern age as a cryptocurrency on Stellar blockchain. It's very important to gather information about human civilization and culture for everyone and most people don't take advantage of modern technology to learn and improve through their life. The platform will contain multiple ways of showing different information about objects and culture for every location someone explores through the use of the platform.

Lydian Lion is going to be a unique incentive for literally every single individual who is surfing the Internet and owns a mobile device. Lydian Life will introduce and passively enforce a golden quote by modern sociologists - "offline is the next luxury"!

Our LL decentralized application is being designed to offer a plethora of activity rewards to its users, with a simple ultimate goal on each respective case – become more & more indepenadent from the mobiles' screens, through empowering and building healthier inter- personal relations, thus reviving our society into healthy humanitarian levels again.

In a synopsis, the user will earn virtual points or tokens within the platform via actively pursuing kind actions and social interaction, then he'll be able either to redeem those in exchange for services/products within LL dApp, or even exchange them on a stable ratio with Lydian Lion coins in crypto exchanges in order to withdraw the amount. Our Lydian Life Alpha dApp version will be available within the next weeks after the successful completion of the private sales period. MVP will be able to support up to 150,000 real users from day 1.

Details

Pre-sales: Dec 01, 2019 - Feb 01, 2020
Public sales: Feb 01, 2020 - Jun 01, 2020
Pre-sale token supply: 7,500,000,000 LLion
Token supply: 50,000,000,000 LLion
Soft cap: 2,000,000 USD
Hard cap: 20,000,000 USD


Legal

Blockchain Platform: Stellar
Registration country: Croatia (Hrvatska)
Office address: 1 Dioklecijanova ul. Split Croatia

Token info

Ticker: LLion
Token price in USD: 1 LLion = 0.0011 USD
Token price in EUR: 1 LLion = 0.001 EUR
Accepted currencies: XLM, ETH, BTC


Offices on the map

Lydian Lion Roadmap

1

Q4 2019

Presale start and Swap from ERC20 to Stellar blockchain
Website and Announcement changes
Official Team reconstruction
Public presentation

2

Q1 2020

ICO start
Developing and promoting Lydian Life Platform. Focus on distribution of LLion Tokens during ICO creating base for the platform release and maintenance through legal structures and management.

3

Q2 2020

Presenting further Lydian Life updates and releasing the official user and partner database to the public with a few apps for first effective use of the Tokens

4

Q3 2020

Additional platform upgrade releases and Support center for LL Work assisting partners to use the platform more efficient and place their product on the platform.

Project team

Leon Soljic

CEO & Founder

Tasos Oureilidis

COO

Stevan Anojčić

Lydian Life Manager

Spyros Kekos

CIO

Rommel Santos

CTO

Pedro Ogbonna

CCO

Samuel Chuku

Marketing Associate

Sascha Weidig

Marketing Associate

Samuel Osuala

Marketing Associate

Dalibor Vučković

Project Manager

Advisors

Jeff Caceres

Hamza Khan

Sean Brizendine

Rubab Arshad

Daryl Naidoo

Navdeep Garg

Ante Pakula

Raffaele Della Rotonda

Siddharth Singh

Hugo Jacques

Social media

Claim admin rights for this project

Lydian Lion NEWS

Tweets by BitTorrent
How To get a verified Project status
To pass the verification you need to place a our logo on the main page of your website and make an announcement of the listing in your social network accounts. Send us the email in reply with confirmation of the link placement.
Top-Rated Crypto Projects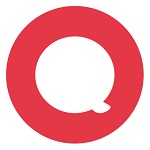 IEO
BlaaChat is a user-friendly app of more convenient use through the integration of a messenger app and a wallet.
| | |
| --- | --- |
| Start IEO | Jul 09, 2020 |
| End IEO | Jul 18, 2020 |
| Received | Pending |
| Goal | Not Set |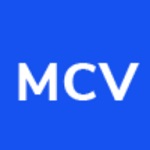 ICO
Mycryptoview is an online crypto platform for anyone to learn and share knowledge about cryptos. The project aims to connect those people with experience in cry ...
| | |
| --- | --- |
| Start ICO | Jun 01, 2020 |
| End ICO | Oct 31, 2020 |
| Received | Pending |
| Goal | $ 17,200,000 |