MyCryptoCheckout (RWD)

Cryptocurrency payment gateway for WooCommerce & EDD. Accept 85+ coins. 0% transaction fees. Use any crypto wallet. P2P transactions.

IMPORTANT: By investing in this business you agree to our Disclaimer. All information including our rating, is provided merely for informational purposes. CryptoTotem does not provide investment advice.

What is MyCryptoCheckout
Accept Cryptocurrency Payments for WordPress
Choose from 130+ coins
0% transaction fees
Peer-to-peer payments
Use any crypto wallet you want
No KYC or product restrictions
Details

Pre-sales: Jun 15, 2021 - Jun 20, 2021
Public sales: Jul 13, 2021 - Jul 22, 2021
Token supply: 500,000,000 RWD
Total tokens for sale: 75,000,000 RWD
Raised: 166,896 USD


Legal

Office address: 77 S Main St #538, Newton, NH 03858

Token info

Ticker: RWD
Token price in USD: 1 RWD = 0.01 USD
Accepted currencies: ETH, USDT, BNB
Token distribution:
Crowdsale - 35%
Presale - 15%
Team - 15%
Marketing - 10%
Bounties - 5%
Liquidity - 10%
MCC Cashback Program - 10%


Offices on the map
MyCryptoCheckout Roadmap
1
11-01-2018
MyCryptoCheckout v1.0
After many months of development the MyCryptoCheckout plugin and API v1.0 are released! The initial version only supported five cryptocurrencies. MyCryptoCheckout was the first peer-to-peer crypto gateway available in the WordPress Plugin Repository.
2
2018/Present
Growth and Development
As of today, MyCryptoCheckout supports over 100+ cryptocurrencies. There have been over 90+ releases. The API has processed 230,000+ transactions worth $88+ million dollars. There are 2,000+ active webshops using the open source plugin. And we have worked with some of the biggest cryptocurrency projects on the market.
3
15-06-2021
RWD Presale - Round 1
75,000,000 RWD will be available in the presale at a rate of 1 RWD = $0.01c. The presale round 1 will be available on Ethereum blockchain & Binance Smart Chain concurrently.
4
22-06-2021
RWD Main Sale - Round 2
87,500,000 RWD will be available in the main sale at a rate of 1 RWD = $0.012c. The main sale round 2 will be available on the Ethereum blockchain.
5
29-06-2021
RWD Main Sale - Round 3
87,500,000 RWD will be available in the main sale at a rate of 1 RWD = $0.012c. The main sale round 3 will be available on Binance Smart Chain.
6
06-07-2021
Create Liquidity Pools on Popular DEX's
After a successful crowdsale, up to $500,000 of the proceeds along with the liquidity reserved RWD will be used to bootstrap liquidity pools on Uniswap (RWD/ETH) and Pancakeswap (RWD/BNB).
MyCryptoCheckout Cashback Rewards Program
RWD will begin to be utilized as part of the MyCryptoCheckout Cashback Rewards Program. All customers of the 2000+ webshops using the MyCryptoCheckout API are automatically eligible. RWD will distributed once every 24hrs.
7
12-07-2021
Cross-Chain Bridge UI Release
A cross-chain bridge user interface (UI) will be released to enable users to bidirectionally swap RWD tokens between Ethereum and the Binance Smart Chain. The bridge UI will ensure the token swap is simple, secure, and trustless.
8
01-09-2021
Add More Cross-Chain Interoperability
Cross-chain bridges will be created for more blockchains to increase RWD interoperability. Some of the chains include TRON, WAVES, and more.
9
Q4 2021
Rewards Program Apps and Management Software
The Rewards Program mobile apps, desktop programs, and web-based software are expected to launch by Q4 2021. This will include customer facing apps and company management software.
Marketing and Outreach Programs
During the beta launch of the Rewards Program app and software, marketing and outreach programs will be launched to onboard additional companies and users.
Project team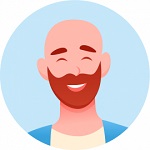 Jesse Sneider
Co-founder - Developer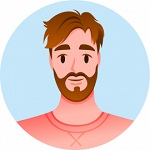 Edward Plainview
Co-founder - Developer
Social media
MVP