ND INVEST (NDC)

ND INVEST is a platform for fast purchases of goods (cars, houses etc) at the most discounted prices due to urgent sales.

IMPORTANT: By investing in this business you agree to our Disclaimer. All information including our rating, is provided merely for informational purposes. CryptoTotem does not provide investment advice.
| | |
| --- | --- |
| Overview | Whitepaper |
What is ND INVEST
A customer signs a preliminary contract and pays a deposit in NDC tokens to reserve the right of further purchase of the chosen product. Only goods with maximum discounts from the market price will be allowed on the platform, which makes it a potentially attractive choice.
Fast and cheap transactions; no additional fees to real estate agents and car resellers; one multifunctional smartphone application; a unique marketing program; prizes for ICO and platform sales leaders from the company!
Our company plans to attract 3,000 developers, car dealerships, and furniture vendors all over the world by the end of 2020. This means that at least twenty million clients will need NDCOIN tokens. Currently there are more than 5 million real estate companies, more than 8 million dealerships and 18 million furniture stores that are trying to sell their inventory. All of them will be actively using services of our company and purchase ND tokens.
Details

Pre-sales: Oct 20, 2018 - Mar 11, 2019
Public sales: Mar 12, 2019 - Jun 30, 2019
Total tokens for sale: 310,000,000 NDC
Soft cap: 1,000,000 EUR
Hard cap: 15,000,000 EUR


Legal

Country limitations: USA, Singapore, China
Registration country: Cyprus
Registration year: 2018
Office address: Ieremiou 47 Anavargos 8025 Paphos Cyprus
1091 Budapest Üllői út 101
Austria 1210 Wien Obergfellplatz 3/4

Token info

Ticker: NDC
Type: Utility-token
Token standard: ERC20
Token price in USD: 1 NDCOIN = 1.16 USD
Token price in EUR: 1 NDC = 1 EUR
Accepted currencies: ETH, BTC, Visa/Mastercard transfer
Bonus program:
We have a referral leadership bonus program, Airdrop and discounts during pre-sales.
We will also have a Bounty campaign.
Token distribution:
62% Token sale
15% Company reserve for strategic partners and first investors
16% Referral leadership program
5% ND team and advisors
2% Bounty program
Funds allocation:
15% Platform finalization. International expansion and marketing
43% Construction of residential complex (Pafos, Cyprus)
Development of own property, and purchase of multiband car dealerships in places with the most concentration of ND token holders
7% Partnership and joint ventures
12% Administrative and operational costs
16% Marketing
2% Legal
5% Unexpected expenses

ND INVEST Roadmap
1
2009 Q2-Q3
• Idea development
• Trade Mark
• Site Design
2
2010 Q2
• The start of «NEW DAY» Program
3
2012 Q3
• Obtaining a permit for construction of «NEW DAY» Residential complex in Paphos, Cyprus
4
2012 Q4
• Start of construction of «NEW DAY» residential complex in Paphos, Cyprus
5
2013 Q3-Q4
• Purchasing «NEW DAY» car dealership in Budapest
6
2014 Q1
• Signing partnership agreements with major auto groups
7
2014 Q3
• Completion of construction of «NEW DAY» residential complex in Paphos, Cyprus
8
2017 Q4
• Development of ideas for project's cryptonization
• Market research and analytics
• Development of system architecture
9
2018 Q2
• Backend development
• Start of ND mobile application development
• ND webpage development
• Creation and registration of NDCOIN tokens
10
2018 Q3
• ICO webpage development
• Preparation for ICO campaign
11
2018 Q4
• Pre-ICO
• First payments of referral bonuses in ND INVEST program
• Team expansion
• Blockchain integration
• Creation of smart contracts
12
2019 Q1
• ICO
• Finalizing the development of ND INVEST native application
• New real estate developer and car dealership registrations in all cities around the world
• NDCOIN is listed on cryptocurrency exchanges
13
2019 Q2
• Final testing of all new systems
• New user registrations of customers around the world
• Global marketing campaign
• Obtaining permission for construction of the second complex «NEW DAY» in Paphos, Cyprus
14
2019 Q3
• Global ND conference
• Global launch of ND services
15
2020 Q2
• Purchase of the second multibrand car dealership
Project team
Vyacheslav Loskarjov
Chief Operating Officer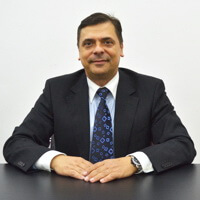 Bartha Pal
Marketing Director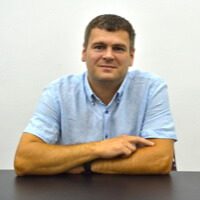 Zahar Antyipin
Chief Technology Officer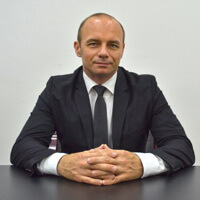 Pavel Igyarto
Director of Car Dealership in Hungary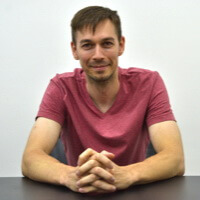 Sandor Jablonczay
Technical Lead Architect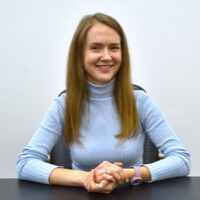 Svitlana Romanova
Lead Web Designer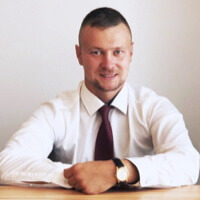 Nikolay Vorozheykin
Branch Manager in Austria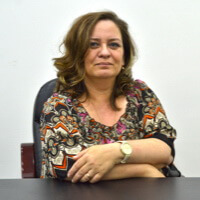 Tatjana Gomba
Marketing Coordinator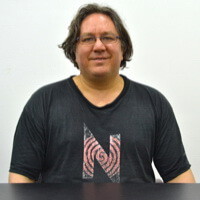 Frank Herczeg
Content Manager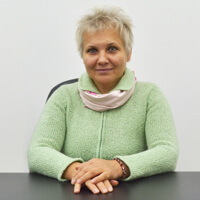 Elina Mardanova
Content Manager
Social media