STEM (STEMX)

Ongoing

Aug 01, 2021 – Sep 30, 2021

Token exchange of sports team statistics. Changing the betting industry. Explore a new world of fair play at sports events.
While buying tokens of sports teams, you can earn on their performance.

IMPORTANT: By investing in this business you agree to our Disclaimer. All information including our rating, is provided merely for informational purposes. CryptoTotem does not provide investment advice.

| | |
| --- | --- |
| Overview | Whitepaper Onepager |
What is STEM
STEM is a sports team exchange where each sports club has its own token, and that token has its own cost. The token cost is defined with clear indicators such as statistic of team performance, rating, the cost of team players and some others. Based on these data, criteria for token emission and cost are shaped. All indicators are available for any internet user. The better team plays the higher its indicators and more expensive its tokens. And vice versa: if the team makes statistic worse its tokens are getting cheaper.
Similarly, to stock exchange users can predict changes of token price while analyzing and predicting results of the game for future matches. In this way they can make money on the rise and fall of token price. That mechanism provides more confidence for sports lovers and helps to avoid some risk of losing all the money if the team loses the game or even the whole season. In case the indicators are getting worse, the token cost might decrease but later, might return to the original price or even exceed it. Moreover, while buying and keeping tokens you always can show the loyalty to your favorite sports club, empathize, and follow all the sports events with it.
STEM is an exchange where each sports team has its own virtual currency.
Tokens are a kind of virtual currency for every sports team. All teams have such indicators as: game statistics, ratings and player cost. The price of tokens is determined by the totality of all data about the team. The higher the indicators, the more expensive the tokens, and vice versa. You can predict changes in the indicators, statistics and ratings of teams, thereby earning on the rise or fall of the value of tokens.
Details

Public sales: Aug 01, 2021 - Sep 30, 2021
Token supply: 100,000,000 STEMX
Total tokens for sale: 15,000,000 STEMX
Soft cap: 200,000 USD
Hard cap: 600,000 USD


Legal

Blockchain Platform: Waves
Registration country: United Kingdom
Registration year: 2021
Office address: 44b Orlovskaya str. Minsk Belarus

Token info

Ticker: STEMX
Type: Utility-token
Token price in USD: 1 STEMX = 0.01 USD
Token distribution:
Investments and ICO - 55%
Team. Development Fund - 35%
Reserve - 5%
Liquidity - 5%


Offices on the map
STEM Roadmap
1
Q4 2020
The foundation of the STEM project, the development of the project ecosystem pillars.
2
Q1 2021
The market analysis was carried out. Project team creation. The first dialogue with investors.
MVP Product Logic and Development Start
3
Q2 2021
Completion of the MVP demo and testing.
Preparation for ICO and search for early investors (common objective of the investment round 400 000$)
4
Q3 2021
Creating a STEMX token and listing on the exchange.
Start ICO.
Conducting marketing campaigns.
Listing of the token on other exchanges.
Start of STEM pilot development.
Completion of ICO and the first investment round.
5
Q4 2021
Continue STEM development & extend the team for STEM launch. (Project management, recruitment, improving STEM functionality)
6
Q1 2022
Launching a working version of STEM
Preparations for the second investment round (1 000 000 $)
7
Q2 2020
Completion of the second investment round. Active stage of development
8
Q3 2022
The first 150,000 active users. Solvency point.
Project team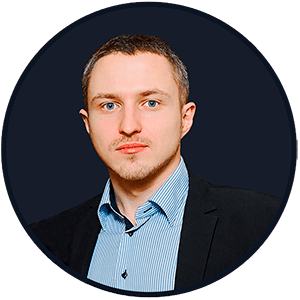 Pavel Kozichev
CEO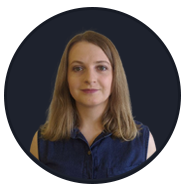 Yuliya Maher
Marketer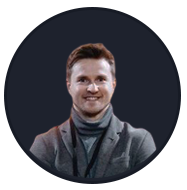 Alexei Savostyuk
Project Manager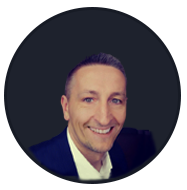 Yurii Jidko
Product Manager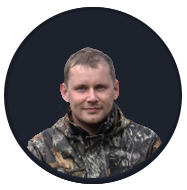 Pavel Sedov
CTO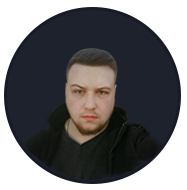 Eduard Latsevich
Front-end developer
Social media
MVP