Toyken

Specialty Toy Retailer with primary focus on video game toys, anime, sci-fi and horror themes hard-to-find collectibles. We have massive potential in our unique, non-conventional proven specialty retail method, with a hook. You WANT our toys. B.A. Toys – USA – Specialty Toy Retailer since 2010. Blending non-conventional inventory strategies and conventional day-to-day sales techniques with innovative cryptocurrency integration for an immersive, total buying experience at B.A. Toys. Working, proven business model needs to be elevated to the next level for purveyors of toys & collectibles. Our crypto emerging system will attract new customers, keep new customers engaged & help introduce cryptocurrency to a larger, more generalized audience outside the standard crypto demographic of mainly technological-minded individuals.

IMPORTANT: By investing in this business you agree to our Disclaimer. All information including our rating, is provided merely for informational purposes. CryptoTotem does not provide investment advice.

| | |
| --- | --- |
| Overview | Whitepaper |
What is Toyken
B.A. Toys branded cryptocurrency, Toyken, represents a melding of our brand's philosophy, proven business methods, customer expectations and all that encapsulates a total buying experience at B.A. Toys, in the form of a virtual token. Toyken will first be available on The Waves Platform, a decentralized cryptocurrency exchange, in early 2019. To completely understand Toyken and what it stands for, you must first understand how B.A. Toys came to be, what shaped us along the way & the company we have become.
B.A. Toys was established in 2010. By 2015, sales revenue was in excess of $300,000.00(USD) annually. As a bootstrap company, our first years of sales were extremely challenging. Bootstrapping a company means starting from nothing. It requires strict budgeting and management accountability. It teaches one how to succeed creatively, stretching resources, networks and money as far as you can. Bootstrapping can rarely be taught; It is a particularly powerful and priceless skill set, one that is severely lacking from cryptocurrency projects.
Our 2nd year we managed to become an involved retailer of Mega Brands' Mega Bloks construction sets. Fast-forward: We eventually went on to become a preferred Mega Bloks specialty retailer and received the prestigious honor of unveiling new Halo Mega Bloks set releases & product information, globally. It was excellent teamwork, until Mattel acquired Mega Brands in 2016.
During our 3rd year B.A. Toys experienced a noticeable increase in sales volume due to netting higher prices from older, discontinued toys & collectibles. We had considerable levels of these items. In hindsight, the owner's intuition played an integral role in our "accidentally-genius" salvation. The considerable revenue increase resulted in B.A. Toys upending "conventional business practices".
B.A. Toys-Forged Business ModelRather than clearing through inventory as quickly as possible, B.A. Toys implemented competitively pricing current merchandise, for only as long as necessary, to pay off the invoice for that specific merchandise. For example, newly released item A is only on sale until item A's invoice is paid in full. Item A is then warehoused until the item is discontinued and nearly all other competitors are out of stock.
We call this inventory program, B.A. Toys Forecast SIM. A system in which inventory management, duration and storage costs increase overall long-term costs, but results in overall sales revenue increasing at substantial multiples, while customer acquisition costs plummet. Day-to-day customary operations keep customers happy with competitive pricing. Later, more customers are just as pleased paying higher prices, long after an item has been discontinued, due to prolonged availability. This set the stage for Toyken, our B.A. Toys branded cryptocurrency.
Although B.A. Toys® has extensive criteria for carrying lines & products, let's familiarize you with just a few to convey a general sense of our product screening. The "emphasis on demand products with underlying addictive traits", on right, results in higher demand & collectability,
Product & Line Selection
Safety
Quality
Mass Appeal
Limited Productions
High-end Collectibles
Limited Sales Channels
Authentic, Licensed if applicable
Emphasis on Demand Products with Addictive Underlying Traits (& Example)
Anime (It's a Lifestyle)
Exploration (Science)
Building (Mega Bloks & Lego)
Binge Watchers (Doctor Who)
Video Game themes (Destiny)
Character specific (Spiderman)
Brand/License specific (Disney/Marvel)
For additional perspective about demand with underlying traits of addiction, simply think about: Gamers, Trekkies, Whovians, Bronies, Crypto Traders, etc... & consider the addictive traits of each. Such traits grant sustained demand & higher collectability profiles.
Details

Pre-sales: May 04, 2019 - May 31, 2019
Public sales: Jun 01, 2019 - Jun 18, 2019
Token supply: 85,250,000 Toyken
Total tokens for sale: 100,000,000 Toyken
Hard cap: 3,500,000 USD


Legal

Blockchain Platform: Waves
Country limitations: USA
Registration country: United States
Registration year: 2010


Token info

Ticker: Toyken
Token price in USD: 1 Toyken = 0.04 USD
Accepted currencies: WAVES, BTC, ETH
Token distribution:
Public Sale - 85.25%
Marketing - 8.75%
Team - 4%
General Fund - 2%

Toyken Roadmap
1
Q1/Q2 2019
Upgrade Website to include internal/external functions of Toyken including but not limited to: website upgrade/development, interactive product enhancements displaying Toyken requirements, live time Toyken prices on said designated items, and interactive charting of historical prices for all items on our website. Additionally upgrade our affiliate program, rewards program and loyalty program to be powered by Toyken.
2
Q1 - Q3 2019 +
Broaden and expand B.A. Toys offerings to include new wholesale accounts that offer even more appreciating collectible items. This will further enhance the demand for Toyken. Popular manufacturer and distributor product lines and placements can take anywhere from 3 months to 18 months setup prior to new product releases. We will have many new lines in place for Christmas 2019.
3
2020
Develop B.A. Toys Marketplace, a 3rd party sales platform for Toys & Collectibles only. B.A. Toys will provide guidance and wholesale opportunities to qualified Toy retailers through the B.A. Toys Power Membership powered by Toyken. Sellers on our BAToys.com 3rd party marketplace must designate a certain percentage of the total number of collectible items they have for sale on said marketplace to be traded in Toyken(likely 5% at minimum). This means if a seller has 300 items for sale on said marketplace, 15 of them will be traded only for Toyken. BAToys.com will do the conversions for them, they will just need to set their wallet id and specify said products through a product-feed-file or by clicking a button if they are small sellers that create products one at a time.
Project team

Jeremy Buse
Founder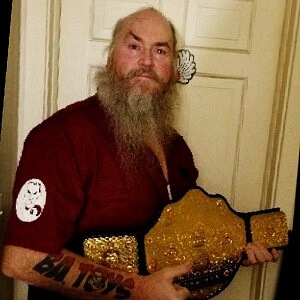 Frank Melson
Public Relations, Sponsorships, Team Events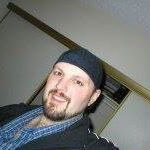 Stanley Schmidt
Diversity Leader, Sassy Social Media Hammer
Advisors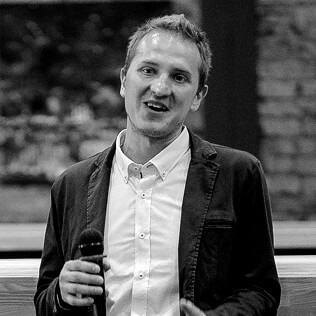 Andrey Sergeenkov
Advisor
Social media
MVP