UCROWDME (UCM)

Social Innovation powered by artificial intelligence & blockchain.We are the Global Ideas Marketplace. We empower Global Citizens to monetise their ideas and insights. We motivate users via Gamification, Rewards and Tokens.

IMPORTANT: By investing in this business you agree to ourDisclaimer. All information including our rating, is provided merely for informational purposes. CryptoTotem does not provide investment advice.
Overview

| | |
| --- | --- |
| Project industry | IT & Software |
| Product type | Marketplace |
| Founded | United Kingdom |

Whitepaper
What is UCROWDME
UCROWDME is a seamless extension to your sales, marketing, innovation and membership teams. No additional resources required or admins, and no need for training.
We validate all ideas and customer insights that are generated. We only send you quality data that you can action. We automate all admin tasks to better help you manage and engage with your customers.
UCROWDME CITIZENS now have a single global platform where they can create a 1:1 personal relationship with any global brand, product, company and organisation that they truly care about and want to support.
Through this process UCROWDME CITIZENS can now earn unlimited rewards in the shape of the UCM Tokens and/or UCM points, vouchers and discounts based on individual and/or team contributions.
The software and services available on the platform will include the below key options to ensure that we are competitive, innovative and drive new opportunities.
We are creating a decentralized social innovation ecosystem that will identify, validate and reward consumer ideas and insights through our blockchain and AI powered platform.
Our purpose is to:
Build a decentralised social innovation and blockchain-powered platform that drives impactful innovation and consumer insights at scale
Delivering a cost-effective solution for most global companies to become more competitive, innovative and better aligned with their customers
Validate ideas and insights providing a 300% greater chance for success
Empower Global Citizens by giving them a voice, regardless of their background
Help organisations build and develop relevant consumer products/services
Create a fair, equal and value-based effort rewards system
Support the continued growth of the Ethereum network through our-own UCROWDME token that is supported and validated against intellectual property and rewards redeemed on the platform
By rewarding everyday Global Citizens to connect directly with organisations, we can then help drive more effective customer centricity into these organisations, whilst reducing the costs of market research and driving new products and services.
Details

IEO (Probit Launchpad): Jun 22, 2020 - Jul 20, 2020
Pre-sale token supply: 15,000,000 UCM
Token supply: 100,000,000 UCM
Total tokens for sale: 60,000,000 UCM
Hard cap: 2,000,000 USD


Legal

Registration country: United Kingdom
Registration year: 2018
Office address: 71-75 Shelton Street, Covent Garden, London WC2H 9JQ United Kingdom

Token info

Ticker: UCM
Type: Utility-token
Token price in USD: 1 UCM = 0.05 USD
Accepted currencies: PROB, BTC, ETH & USDT.
Funds allocation:
40% - Sales and Marketing
45% - Software Development & Operations
5% - Legal & Accounting
10% - Bonus & Referrals

UCROWDME Roadmap
1
January 2019
Minimal Viable Product, Built, Tested, Delivered.
2
March 2019
Seed Funding Received. Legal (IP) Advisory Engaged.
3
July 2019
Proof of Value (PoV) Partners Engaged. Global & Strategic Partners Phase 2 Completed.
4
October 2019
Proof of Value (PoV) Partners Agreed. Global & Strategic Partners Phase 3 Completed.
5
January 2020
Whitepaper Research
Tokenomics Research.
6
March 2020
Final Due-Diligence
IEO Exchange.
7
May 2020
ProBit IEO
Contracts Signed.
8
July 2020
IEO Rounds Completed
Development Begins.
9
October 2020
Finalise 30x Pilots Heads-of-Agreement.
10
January 2021
Soft Launch
Client Pilots.
11
March 2021
Official Launch.
R&D Continues.
12
May 2021
IP Trading Exchange
Development Begins.
13
July 2021
Product Release #1.
Hiring Continues.
14
October 2021
IP Trading Exchange
Beta Testing.
Project team

Giselle Griffiths
CEO | Co-Founder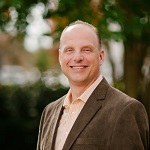 Greg Gentner
Advisor | Co-Founder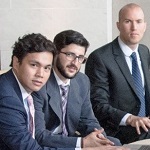 Jake Le
Advisor | Co-Founder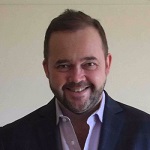 Greg Griffiths
Chairman | Founder
Advisors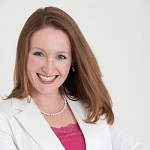 Clare Bailey
Advisor | Retail & FMCG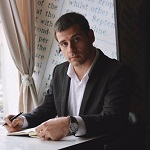 Robert Indries
CTO | Advisor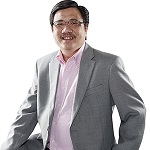 David Kwee
Advisor Education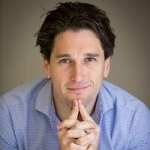 Hamish Anderson
Advisor Marketing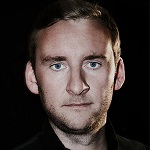 Sean O'Kelly
Advisor Film & Media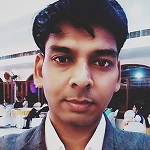 Vinod Bansal
Advisor Development
Social media