2local (L2L) ICO

ICO

2local is an innovative blockchain-powered platform that encourages sustainability and prosperity for everyone in the world. It provides a convenient market place for consumers to connect with companies that produce local and/or sustainable goods and services. Using their native L2L stablecoins, consumers receive a cashback for local and sustainable purchases.

IMPORTANT: By investing in this business you agree to our Disclaimer. All information including our rating, is provided merely for informational purposes. CryptoTotem does not provide investment advice.
2local (L2L) ICO ratings

| | |
| --- | --- |
| ICObench.com | 3.8 / 5 |
| ICOmarks.com | 8.3 / 10 |
| TrackICO.io | NA |
| ICOholder.com | NA |

Claim admin rights for this project
Overview
Whitepaper
Onepager
What is 2local
SUSTAINABILITY AND PROSPERITY
2Local stands for global sustainability and prosperity by making local and sustainable purchases accessible to everyone. We use the smart design of a digital currency for consumers and connected companies built on innovative blockchain technology. 2Local is the brainchild of creative entrepreneurs who love to devise innovative solutions and apply them to non-profit causes. Our vision is to eradicate global poverty and hunger and solve environmental and climate problems.
L2L-TOKEN, WEBSITE
The L2L token is a preparation for an 'algorithm-backed Stablecoin' linked to a cashback system. A fee is deducted from every transfer, which together with the profit in the system, is returned to the participants of 2local if they purchase sustainable and / or local products from the connected companies, i.e. companies that can prove that they produce locally and sustainably. They can register for this on the website 2local.io. An important part of this website is the marketplace section with a search function. This brings consumers closer to the companies that sell sustainably and / or locally.
TRANSFORMATION PROCESS
Achieving sustainability and prosperity demands a transformation process. We need to move from competition and societal preservation to cooperation and renewal. Our core values are developed by turning competitive self-interest into cooperative bridging, facilitated by a 2local cashback system. Our vision is inspired by cultural relativism, moving away from preservative closed groups in favor of symbiosis for everyone. We achieve this by asking people only a small amount of money to participate. Our mission aims to realize reciprocal solidarity by transforming power competition into cooperative bonding in 2local communities, facilitated by 2local cryptocurrencies. Our strategy breaks from the norm, leveraging blockchain technology to work toward innovative renewal.
We dream of a better future and try to manifest it. Our dream is devoid of inequality, injustice and malnutrition, and is built on the sustainable use of natural resources. We want to give every individual a place in a new global economy of the future, one that is more local, less hectic and overall happier. We will consume less and differently, fixating not on economic growth, but on sustainable development and prosperity. We will not strive for more, but for better.
We are not looking for a utopian economy, but an economy that takes into account all dimensions of its people: the social, ecological and economic realms. Following the recommendations of many scientific and policy reports, we look for solutions with a local approach. Using modern cryptocurrencies based on blockchain technology, we want to make local and sustainable products accessible, so that prosperity can be achieved for everyone.
CORE VALUES
2Local aims to make global sustainability and prosperity accessible by eradicating global poverty and hunger and solving environmental and climate problems. Consumers buying local, sustainable products receive cash back to make subsequent purchases easier.
VISION
We make local and sustainable purchases accessible and work towards a society that acknowledges the cultural differences between people. One key way we increase access for all is requiring only Euro 2,50 to participate. This ensures more diverse involvement, inviting a range of people to engage with each other and their local societies.
MISSION
To move pressing global problems closer to a solution, consumers engage with local connected companies through a new cryptocurrency, the L2L-coin. This approach allows us to spark a movement centered on smaller-scale, sustainable and locallyproduced and distributed goods and services.
STRATEGY
Our strategy centers on developing a new payment system, making innovative use of blockchain technology. This system deploys a digital currency that is accessible to everyone and that provides cash back for local and sustainable purchases.
Details

Pre-sales: Oct 01, 2019 - Oct 31, 2019
Public sales: Nov 01, 2019 - Nov 30, 2019
Pre-sale token supply: 1,820,000,002 L2L
Token supply: 210,000,000,002 L2L
Total tokens for sale: 3,300,000,002 L2L
Hard cap: 830,533 EUR


Legal

Blockchain Platform: Stellar
Country limitations: U.S., Canada, Algeria, Bolivia, Egypt, Iran, Morocco, Nepal, Pakistan, United Arab (U.S. will be added in later stage)
Registration country: Netherlands
Registration year: 2018


Token info

Ticker: L2L
Type: Cryptocurrency
Token price in USD: 1 L2L = 0.00031233 USD
Accepted currencies: FIAT, BTC, ETH, XLM
Bonus program:
Pre-sale 70% bonus
Main-sale 30% bonus.
Token distribution:
Supply Limit - 182000000
Development - 20000000
Incentives - 20000000
Stablecoin Reserve - 109000000

Project team

Antony Chang (Ing)
CEO & Founder

Harry Donkers (PhD)
CSO & Co-Founder

Henk de Leeuw
CFO & Co-Founder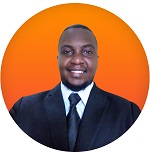 Nelson Lemashon
Marketing Manager

Mitchel Dankers
Web Developer

Aura Kuipers
CCO & Co-Founder

Rutger in den Bosch (Ing)
CTO & Co-Founder

Irma van Utrecht
Virtual Assistant

Stratos Kokkinakias (LLM)
CLO & Co-Founder

Amir Naghavi (Ing)
Android Developer

Tahira Kulsoom
Business Development

Raffay Ansari
Blockchain Developer

Usman Manzoor
Web Integration

Shan Arshad
Backend Developer

Sohail Akram
Quality Assurance

Anjum Shazad
Head Of Development

Sadia Bruce
Business Manager

Halmat Rashid
Iraq Ambassador

Muzammal Ashfaq
Explainer Video

Fabian Schlosser
2local Logo & Coin Designer

Syed Mahmood Siraj
Web Designer & Front End Developer

Shoaib Khokhar
IT Consultant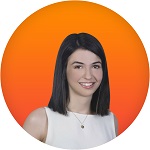 Eleni Karamanoglou
Executive Assistant
Advisors

Gilbert van den Broek
ICO Advisor
Social media
MVP
How To get a verified Project status
To pass the verification you need to place a our logo on the main page of your website and make an announcement of the listing in your social network accounts. Send us the email in reply with confirmation of the link placement.
Top-Rated Crypto Projects