2local (L2L)

ICO

IEO

Ongoing

Nov 01, 2019 – Apr 30, 2021

2local is an innovative blockchain-3.0 powered platform with a loyalty program that is tapping into banking with L2L coins that are designed to rise in value, supporting local-2-local and sustainable purchases and prosperity for all.

IMPORTANT: By investing in this business you agree to our Disclaimer. All information including our rating, is provided merely for informational purposes. CryptoTotem does not provide investment advice.
| | |
| --- | --- |
| Overview | Whitepaper Onepager |
Technical details
2local's own blockchain becomes a high-quality fork of Ethereum, adjusted for 2local needs. As a Consensus Algorithm, a dedicated Proof of Stack (dPoS) is used to guarantee fast, low-cost transactions.The amount of fee will be 0.5% and is used by the 2local platform for the cashback system and oper
What is 2local
2local is a loyalty platform powered by its own ultra-fast blockchain that supports local-2-local and sustainability, and is fully erc-721 compatible. It taps into banking with L2L native coin which is designed to rise in value by a pre-determined coin flow. The goal is to achieve a sustainable world with prosperity for all.
The 2local platform has a payment app with a decentralized multi-currency wallet and a marketplace where consumers can connect with local-2-local and sustainable companies.
A smart trading algorithm is part of the pre-determined coin flow to ensure a steady rising exchange rate. With selling and buying of the 2local coins is 33% of the coins held in stock.
The profit of the rising exchange rate is used in the cashback system and operations. Creating and sharing value with its users and providing a free loyalty program.
'of the people, by the people, for the people..'
Details

Pre-sales: Oct 01, 2019 - Oct 31, 2019
Public sales: Nov 01, 2019 - Apr 30, 2021
IEO (Latoken Launchpad): Aug 11, 2020 - Dec 01, 2020
IEO (Chainx Launchpad): Feb 15, 2021 - Mar 20, 2021
IEO (p2pb2b Launchpad): Aug 04, 2020 - Aug 31, 2020
IEO (Exmarkets Launchpad): Dec 16, 2020 - Feb 01, 2021
Token supply: 48,000,000,000 L2L
Total tokens for sale: 24,000,000,000 L2L
Soft cap: 350,000 USD
Hard cap: 50,000,000 USD
Raised: 850,000 USD


Legal

Blockchain Platform: Binance Smart Chain (BSC)
Registration country: Netherlands
Registration year: 2018
Office address: Driebergen Rijsenburg, Utrecht, Netherlands.

Token info

Ticker: L2L
Type: Cryptocurrency
Token standard: ERC-721
Token price in USD: 1 L2L = 0.002 USD
Accepted currencies: USD, EUR, BTC, ETH, USDT, XLM
Bonus program:
IEO 25%
Token distribution:
Open market - 54%
Promotion - 9%
Ecosystem - 33%
Contributors - 4%

2local Roadmap
1
Q1 2018
The company was founded under the name D-Crypto
2
Q2 2018
Project official announcement
3
Q3 2018
Authentic token-based economic model development
4
Q4 2018
Native L2L token development
5
Q1 2019
2local platform development
6
Q2 2019
Whitepaper MVP Android
7
Q3 2019
Onepager KYC AMDL5
9
Q1 2020
Start IEO campaign
Further 2local platform development
10
Q2 2020
Delay by Covid-19
20+ connected companies
11
Q3 2020
Delay by Covid-19
Comprehensive platform audits
Quality testing
12
Q4 2020
Delay by Covid-19
IEO on tier-1 exchange
13
Q1 2021
L2L-token on BSC
Audit L2L by CertiK
2local OÜ in Estonia
ETH wallet in app
20+ Representatives
14
Q2 2021
L2L at a Tier-1 Launch Pool
Decentralized Exchange
Centralized Exchange
Yield Farms
Launch Pools
Audit Exchange by CertiK
Migration to new Exchange
BSC wallet in app
Connecting 60+ companies
40+ Representatives
15
Q3 2021
Debit Card
Further development:
Hybrid Exchange
Android and iOS app
Connecting 120+ companies
60+ Representatives
16
Q4 2021
Desktop Exchange App
Project team

Antony Chang (Ing)
CEO & Founder

Henk de Leeuw
CFO & Co-Founder

Harry Donkers (PhD)
CSO & Co-Founder

Aura Kuipers
CCO & Co-Founder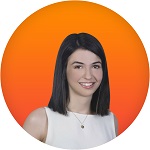 Eleni Karamanoglou
Executive Assistant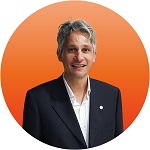 Robert Hehakaya (Msc, MBA)
COO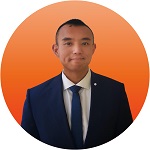 Aldrius Low (B.Sc)
CIO

Stratos Kokkinakias (LLM)
CLO & Co-Founder

Rutger in den Bosch (Ing)
CTO & Co-Founder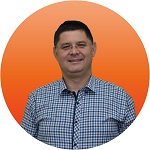 Blazho Gjorgiev
CMO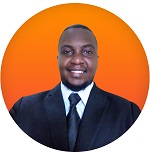 Nelson Lemashon
Marketing Manager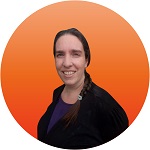 Katia Smits
Senior Press Officer
Advisors

Gilbert van den Broek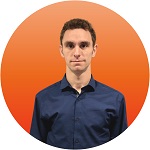 Christof Waton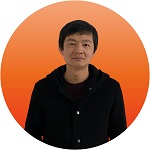 Sharp Ye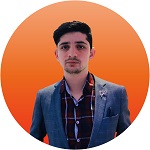 Shehzad Khan Yousafzai
Social media
MVP