2local (2LC)

ICO

IEO

2local is a Loyalty Platform supporting Sustainability and Prosperity for all.
Sharing the Profit from Yield Farms and Staking Pools with its users.

• Loyalty Platform Sustainability and Local-to-Local
• Decentralized Exchange (swap)
• Staking and Yield Farming

2local of the people, by the people, for the people.

IMPORTANT: By investing in this business you agree to our Disclaimer. All information including our rating, is provided merely for informational purposes. CryptoTotem does not provide investment advice.

| | |
| --- | --- |
| Overview | Whitepaper Onepager |
Technical details
A cashback system is linked to the innovativeblockchain of 2local. Consumers who buy localand sustainable products with the connectedproducers via the app receive a cashback. Thatmakes their purchases affordable and newpurchases easier.
What is 2local
2local loyalty platform with the goal to achieve a sustainable world with prosperity for all. The cashback system supports sustainable and local-to-local working businesses. This cashback is generated from the profit from Yield Farms and Staking Pools. 2local doesn't profit from its users but creates value with its users.
The 2local platform have or will get the following features:
Loyalty Platform Sustainability and Local-to-Local
Decentralized Exchange (swap)
Staking and Yield Farming
Marketplace in-app with connected companies
Payment app with exchange options
Debit card
Decentralized multi-currency wallet
Cashback system for locally or sustainable working companies
Details

Pre-sales: Oct 01, 2019 - Oct 31, 2019
Public sales: Nov 01, 2019 - May 16, 2021
IEO (Latoken Launchpad): Aug 11, 2020 - Dec 01, 2020
IEO (Chainx Launchpad): Feb 15, 2021 - Mar 20, 2021
IEO (Exmarkets Launchpad): Dec 16, 2020 - Feb 01, 2021
IEO (p2pb2b Launchpad): Aug 04, 2020 - Aug 31, 2020
Token supply: 2,880,000,000,022 2LC
Total tokens for sale: 1,555,200,000,022 2LC
Soft cap: 350,000 USD
Hard cap: 50,000,000 USD
Raised: 850,000 USD


Legal

Blockchain Platform: Binance Smart Chain
Registration country: Netherlands
Registration year: 2018
Office address: Driebergen Rijsenburg, Utrecht, Netherlands.

Token info

Ticker: 2LC
Type: Cryptocurrency
Token price in USD: 1 2LC = 0.00333 USD
Accepted currencies: USD, EUR, BTC, ETH, USDT, XLM
Bonus program:
IEO 25%
Token distribution:
Open market - 54%
Promotion - 9%
Ecosystem - 33%
Contributors - 4%

2local Roadmap
1
Q1 2018
The company was founded under the name D-Crypto
2
Q2 2018
Project official announcement
3
Q3 2018
Authentic token-based economic model development
4
Q4 2018
Native L2L token development
5
Q1 2019
2local platform development
6
Q2 2019
Whitepaper MVP Android
7
Q3 2019
Onepager KYC AMDL5
9
Q1 2020
Start IEO campaign
Further 2local platform development
10
Q2 2020
Delay by Covid-19
20+ connected companies
11
Q3 2020
Delay by Covid-19
Comprehensive platform audits
Quality testing
12
Q4 2020
Delay by Covid-19
IEO on tier-1 exchange
13
Q1 2021
L2L-token on BSC
Audit L2L by CertiK
2local OÜ in Estonia
ETH wallet in app
20+ Representatives
14
Q2 2021
L2L at a Tier-1 Launch Pool
Decentralized Exchange
Centralized Exchange
Yield Farms
Launch Pools
Audit Exchange by CertiK
Migration to new Exchange
BSC wallet in app
Connecting 60+ companies
40+ Representatives
15
Q3 2021
Debit Card
Further development:
Hybrid Exchange
Android and iOS app
Connecting 120+ companies
60+ Representatives
16
Q4 2021
Desktop Exchange App
Project team

Antony Chang (Ing)
CEO & Founder

Henk de Leeuw
CFO & Co-Founder

Harry Donkers (PhD)
CSO & Co-Founder

Aura Kuipers
CCO & Co-Founder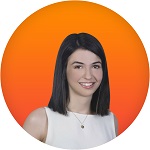 Eleni Karamanoglou
Executive Assistant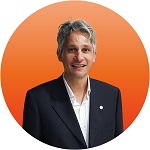 Robert Hehakaya (Msc, MBA)
COO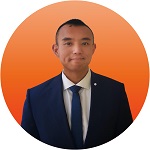 Aldrius Low (B.Sc)
CIO

Stratos Kokkinakias (LLM)
CLO & Co-Founder

Rutger in den Bosch (Ing)
CTO & Co-Founder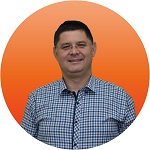 Blazho Gjorgiev
CMO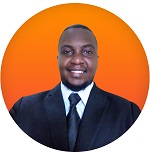 Nelson Lemashon
Marketing Manager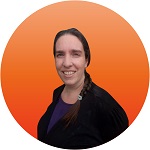 Katia Smits
Senior Press Officer
Advisors

Gilbert van den Broek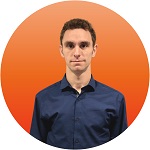 Christof Waton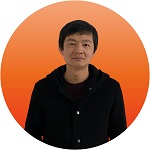 Sharp Ye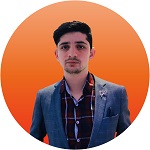 Shehzad Khan Yousafzai
Social media
MVP