Carna Life (CLC) ICO

Not Verified

CarnaLife is an AI-based analytical telemedicine system.. It is an innovative tool that enables patients to record the results of medical examination and, as a result, quicker analysis by specialists. It is CE marked solution for medical specialists.

By investing in this ICO you agree to our Disclaimer
Carna Life (CLC) ICO ratings

| | |
| --- | --- |
| ICOrating.com | |
| Hype score | NA |
| Risk score | NA |
| Investment rating | NA |

| | |
| --- | --- |
| ICObench.com | 3.7 / 5 |
| ICOmarks.com | 8.1 / 10 |
| TrackICO.io | 3.3 / 5 |
| ICOholder.com | NA |

Claim admin rights for this project
Overview
Whitepaper
Onepager
Features
ABSTRACT
As technology and science continue to innovate, all major industries are looking to come up with new ways to bring exciting concepts to life.
As e-commerce became mainstream, it was due to the warehousing strategy developed by Amazon. This made delivering products and services to people globally in the most efficient and timely manner.
Healthcare has seen marvelous strides in the past few decades. Our average life expectancy has been higher than it has ever been. In 1900s the average life expectancy of 31 years.
The time in human history when we witnessed the most number of newborn deaths was in the 1900s. About 40% of all newborn babies would die within the first year. This continued for decades until it was discovered that the doctors who were delivering the babies were also the ones who carried out autopsy on the dead patients. It was found out that simply by washing their hands, there was a 90% drop in the number of newborn deaths. This is how the importance of sanitation was discovered.
Over the years, the field of medical science has seen astronomical advances, we have been successful in eradicating horrific diseases like plague, small-pox and polio from our planet.
Air Pollution
As air pollution and global warming continue to increase at an accelerated phase, taking care of one's health and well-being has become paramount. The statistics are alarming, nearly 4.6 million people die each year from air pollution. Imagine the suffering faced and then losing your life by simply breathing.
Heart Diseases
Heart diseases are also on a steep rise, millions of people suffer from heart-related ailments. 17.9 million people died from heart disease in 2016 alone, this accounts for 31% of all deaths globally. This data serves as a reminder on the importance of monitoring our health and well-being.
This whitepaper discusses the challenges that the health and wellness industry is currently facing. It talks about how CarnaLife is revolutionizing the way we look at healthcare.
ENTER CARNALIFE
CarnaLife's approach to healthcare is through an analytical telemedicine system. The CarnaLife analytical telemedicine system is built on years of research and innovation. This tool can be used by patients for recording medical test, while doctors can use these tests to diagnose the patient's health.
The data analysis is supplemented with a built-in smart algorithm which helps in the prioritization and interpretation of the results. It also notifies the patient the need for consulting with a medical specialist.
This system is available on a wide variety of platforms including Android, iOS and Windows 10. CarnaLife is designed from the ground up to be a modular system. This means that it can function even without the implementation and installation of the complete solution. Furthermore, the data obtained is stored in the cloud in encrypted form. This protects the patient's personal and confidential information from potential data breaches.
Our application is designed to function online as well as offline. When an internet connection is absent, which is usually the case in remote areas, patients and doctors can still review the data obtained. This allows the analysis of data from virtually any location on earth. Patients can also share their health data and medical tests with doctors for further consultation and analysis.
Once a specialist has reviewed the medical reports, all measurable aspects of the health report is automatically identified by CarnaLife's algorithm. The collected data can now be presented graphically in the form of charts and tables.
As new data is added to the database, statistics become even more useful, making the specialist's work easier and streamlined. This allows healthcare professionals to provide a faster diagnosis which facilitates the speed at which the the prognosis proceeds, this greatly boost the chances of cure and survival.
The final result is a professionally prepared document which contains all the test reports, investigations and findings from the available data.
CarnaLife Analytical Telemedicine system Here are the products categories in which the CarnaLife system is divided:
CarnaLife Lite - application for patients
CarnaLife System - application for medical professionals
There are two more product that support the aforementioned systems
Holo - augmented reality application
Server - 24/7 cloud based server responsible for data encryption and harvesting from telemedical devices
Details

Total tokens for sale: 10,000,000,000 CLC
Soft cap: 2,000,000 USD
Hard cap: 50,000,000 USD


Legal

Blockchain Platform: Ethereum
Registration year: 2010


Token info

Ticker: CLC
Type: Utility-token
Token standard: ERC20
Token price in USD: 1 CLC = 0.01 USD
Accepted currencies: ETH, BTC, LTC, USD, GBP, EUR
Token distribution:
28% - Crowd Sale
20% - Business Franchise Sale
16% - Marketing
15% - Reserve Fund
8% - Research & Tech. Development
8% - Team & Advisors
3% - Legal Expences
2% - Founders
Funds allocation:
40% - Technology Development
30% - Sales & Marketing
20% - Business Operation
5% - Legal & Consulting
5% - Other Expenses

Carna Life (CLC) ICO Roadmap
1
October 2010
Company Incorporated
2
October 2011
Public Company Since
3
September 2015
Launching a TeleECG Project
4
October 2015
Employing Project manager and developers
5
November 2015
Starting developing CarnaLife system
6
February 2016
Extending CarnaLife functionalities with non-ECG exams like: dermatology, temperature, weight, blood glucose level, blood pressure level, CT, MRI, KTG, pulseoximetry.
7
June 2016
Medapp takes the stage on Impact'17 Medapp acquires CE certification First International Holographic Teletransmission is conducted.
8
September 2016
First pilots of certified CarnaLife system in medical facilities in Poland.
9
January 2017
Implementation of CarnaLife system in Cardiac Hospital.
10
February 2017
Launching own telemedical center - Telemedica.
11
May 2017
First ablation treatment with presentation using CarnaLife System .
12
August 2017
Medapp and Microsoft strengthen ties.Implementation of CarnaLife system in Cardiology Clinic and Hospital
13
September 2017
Implementation of a demo kiosk with telemedical devices and CarnaLife system in 6 clinics across Poland.
14
October 2017
Pilot of CarnaLife System in Tallinn, Estonia.
15
November 2017
CarnaLife Holo shown in Kazakhstan.
16
December 2017
MedApp brings Azure-based telemedicine to doctors and patients worldwide.
17
February 2018
Medapp becomes and official Microsoft Partner.
18
18 October 2018
Private Sale
19
December 2018
Implementation of Mobile Application connected with European Telemedical Telecare Centrum.Start the development of a blockchain-based CarnaLife System.
20
14 January 2019
Pre-sale Starts
21
15 February 2019
Crowd Sale Starts (ICO).
22
March 2019
Launching the blockchain-based CarnaLife system – Tier 1.Implementation of Patient Application for MacOS and Linux.
23
April 2019
Blockchain validated reviews,Increasing security,Telemedical Telecare Centrum audit.
24
May 2019
Telemedical Telecare Centrum audit,Starting organizing GCC Telemedical Telecare Centrum. Token Listing on tier-2 exchanges.
25
June 2019
Implementation of cryptocurrency payments, smart contracts and blockchain technology in payment system
26
July 2019
Updating of partnership program for worldwide healthcare providers.
27
August 2019
Launching of our services on Windows, Android iOS, MacOS platforms with additional features. Token listing on tier-1 exchanges.
28
October 2019
Implementing Augmented reality consultations and medical data visualization. Supporting Tele-Consultations with Augmented Reality.Starting organizing US Telemedical Telecare Centrum. Launching pilot programs of healthcare providers in GCC, UK, France, Germany, Kenia, US.
29
February 2020
Launching commercial programs of healthcare providers in GCC, UK, France, Germany, Kenia, US.
30
March 2020
Launching pilots in other countries especially in EU, Asia, Africa, South America.
31
June 2020
Launching commercial programs of healthcare providers in EU, Asia, Africa, South America.
32
September 2020
Launching North American Telemedical Telecare Centrum.Launching African Telemedical Telecare Centrum
Project team

Mateusz Kierepka
CEO

Tomasz Kuciel
VP

Katarzyna Trębacz
Project Manager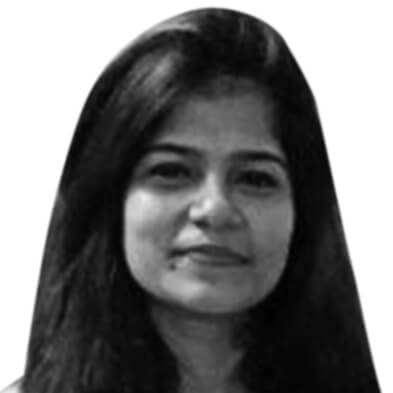 Suzat Fernandes
Chief Marketing Officer

Janusz Zieliński
Tech. Consultant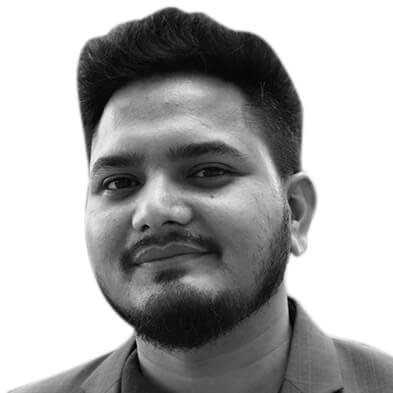 Garry Singh
Chief Marketing Strategist

Sunny Ahonsi
CRO

Dr. Mohammad Rafiqul Islam
Strategy and Research
Advisors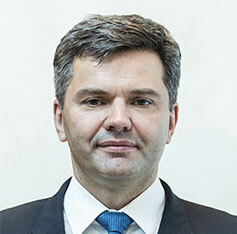 Prof. Dariusz Dudek
MD, PhD, FESC, EAPCI P-E Interventional Cardiology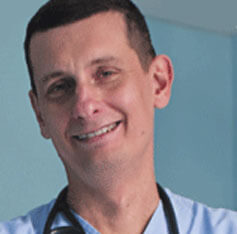 Prof. Marcin Kurzyna
MD, PhD Interventional Cardiology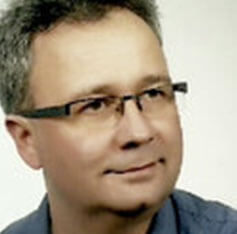 Prof. Robert Sabiniewicz
MD, PhD Interventional Cardiology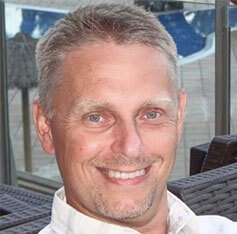 Prof. Jarosław Kasprzak
MD, PhD, FESC, FACC Clinical Cardiology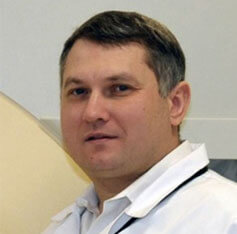 Łukasz Kownacki
MD, PhD Radiology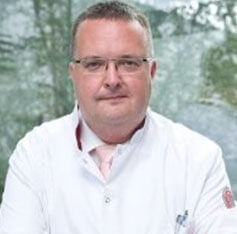 Prof. Krzysztof Filipiak
MD, PhD, FESC Clinical Cardiology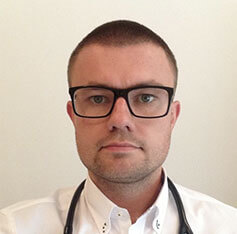 Paweł Balsam
BA, MD, PhD Cardiac Electrophysiology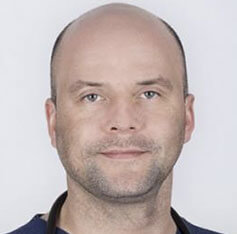 Piotr Lodziński
MD, PhD Cardiac Electrophysiology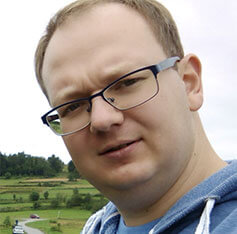 Przemysław Korzeniowski
BE, PhD Simulation Software
Social media
MVP
How To get a verified Project status
To pass the verification you need to place a our logo on the main page of your website and make an announcement of the listing in your social network accounts. Send us the email in reply with confirmation of the link placement.
Top-Rated ICO's