CFX QUANTUM (CFXQ)

IEO

CFX Quantum brings a disruptive ecosystem for investors based on Quantum and blockchain technology.

IMPORTANT: By investing in this business you agree to our Disclaimer. All information including our rating, is provided merely for informational purposes. CryptoTotem does not provide investment advice.
| | |
| --- | --- |
| Overview | Whitepaper |
What is CFX QUANTUM
We create algo systems for investors with several different technologies.
Since 2017 we have developed a special engine stabilizing performance called HATS: the engine balances hundreds of algo systems to find the lowest possible risk and better overall performance.
The disruptive state of the art pre-quantum chip "Digital Annealer" from the tech giant Fujitsu now allow us to calculate trades at an unprecedented speed.
So the Q-HATS platform is born and with that the ZEROONE Product.
The easiest way to access all this is a new Wallet-Exchange APP where Token holders can keep their CFXQ tokens and major cryptocurrencies, buy and sell Fiat to Crypto and Crypto to Crypto, and have exclusive access to ZEROONE.
Details

IEO (Latoken Launchpad): Sep 01, 2020 - Oct 23, 2020
IEO (p2pb2b Launchpad): Sep 18, 2020 - Oct 09, 2020
Token supply: 520.000.000 CFXQ
Total tokens for sale: 140.000.000 CFXQ


Legal

Blockchain Platform: Ethereum
Registration country: United Kingdom
Registration year: 2017
Office address: Second Floor, 25 Hill Street, Mayfair W1J 5LW London United Kingdom

Token info

Ticker: CFXQ
Token standard: ERC20
Token price in USD: 1 CFXQ = 0.047253 USDT
Token distribution:
IEO Crowdsale - 19%
Private Sale - 8%
Reserved - 73%
Funds allocation:
Quantum Evolution - 25%
Marketing - 23%
International Presence - 15%
Platform Development - 12%
Company Structure - 10%
Legal & Compliance - 10%
Unforecasted - 5%


Offices on the map
CFX QUANTUM Roadmap
1
December, 2017
HATS testing begins
The initial concept and testing of HATS (Highly Advanced Trading System) begins with Marco Mottana and his partners.
2
June 21, 2018
Malta Group Formation
Formation of CFX Holding Ltd and CFX Advanced Ltd. Enrollment of ICO/STO Financial Advisors, Legal Team, and Blockchain advisors.
3
June, 2018 - June, 2020
CFX HATS, Sentiment and Surf Development by CFX Advanced Ltd Malta.
Creation of the Logo and name "CFX," CFX "HATS," CFX "Sentiment Index," The "Surf Fund," and testing of HATS.
4
Oct - November, 2018
Launch of CFX at Malta Summits
Launch of CFX trademark and his concepts @ Malta Blockchain summits and Sigma Summit.
5
July, 2019
CFX development of Roboadvisory and Brokerage Concepts
The concept of Roboadvisory 4.0 and the broker-exchange services to support HATS.
6
February, 2020
The development of Q-HATS concept.
The Q-HATS concept is born, beginning of dealings with Fujitsu and a university research group.
7
April, 2020
CFX the movement to London
Setup of CFX Finance Ltd in the United Kingdom
8
May, 2020
Agreements
The agreements with Pairstech Asset Management and Swissquote were made to put HATS in practice in the fiat world.
9
June, 2020
Wallet-Exchange
Development of CFX Wallet and Exchange on Mobile with internal and external resources.
10
June, 2020
CFX Quantum Ltd to issue CFX Token on IEO with LATOKEN
Agreement with LATOKEN to issue the IEO in September 2020.
11
July, 2020
CFX Quantum Ltd buy the assets of CFX Advanced Ltd.
All the development and trademarks from CFX Advanced are bought by CFX Quantum Ltd.
12
July, 2020
Private Placement Token Sale
Beginning of private placement reserved for ATS Sharing, CFX Finance Ltd, UK, and early supporters entourage.
13
August, 2020
Wallet beta testing
The beginning of beta testing on the wallet and exchange app.
14
September 1st, 2020
LA TOKEN IEO START
The IEO starts.
15
September 30th, 2020
CFX Token Assignments and Listing on LATOKEN Exchange
All Tokens subscribed and paid for in IEO and Private Sales will be assigned.
16
October 1st, 202
Starting of campaigns and delivery of ZEROONE for token holders
60 days or less after IEO End – Listed on other Exchanges
Upon successful IEO and deals with other major exchanges, the company takes aim at multiple listings.
Project team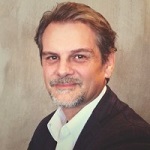 Marco Mottana
Co-Founder of CFX Quantum Ltd Trader, Money Manager, Trainer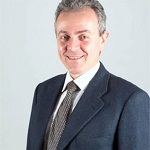 Alessandro Borra
CTO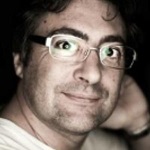 Andrea Ghiradini
Assistant CTO – Quantum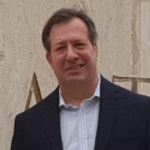 Renato Avanzini
Trader – Database Manager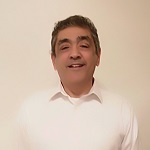 Mohamed Mughal
Quant specialist, trader, developer, compliance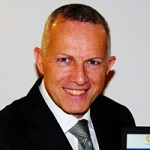 Massimo Segafreddo
Director of Marketing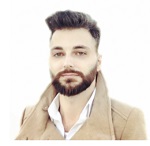 Alexandre Chkhaidze
Social Media Manager
Advisors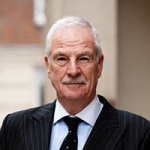 Robert Rakison
Primary Lawyer
Social media