Lithosphere (LITHO)

Ongoing IEO

Token sale: Oct 08, 2021 – Nov 18, 2022

Lithosphere is the next-generation platform for cross-chain decentralized, censorship resistant applications powered by AI & Deep Learning

IMPORTANT: By investing in this business you agree to our Disclaimer. All information including our rating, is provided merely for informational purposes. CryptoTotem does not provide investment advice.
| | |
| --- | --- |
| Overview | Whitepaper Onepager |
What is Lithosphere
The Lithosphere project has created a BFT algorithm, a new token standard, Litho currency (LITHO), and a key distribution mechanism to achieve the goal of the inclusive decentralized platform. The design of the native token is mostly comprised of the following five elements:
1.Number. A total of one billion tokens are available. This amount will allow the token to launch at an acceptable price and continue to grow steadily from there.
2.A system for distributing tokens. To achieve the idea of non-inflation, the supply of tokens should be limited. This benefits the early members and makes the system more stable in the long run.
3.The allocation of tokens. To realize the decentralized notion, the token distribution must be properly balanced. We award a 10% ratio to the Lithosphere team because of their continuous devotion and efforts to promote Lithosphere's inclusivity in cross-chain, cross-organization, and cross-data source initiatives. Furthermore, because Lithosphere's accounting nodes perform more complex functions than ordinary public chains, they will get around one-third of the entire sum. The remainder will be utilized for environmentally friendly buildings.
4.Environmentally-friendly construction. More than half of the funds will go to the Foundation to help the project flourish, particularly in terms of cross-chain, cross-organization, and cross-data features. To allow additional value to be conveyed on the chain and to aid the development of new smart contract applications, the project will also require a token exchange mechanism.
5.Fuels and miners In a distributed node control system, a range of values will enter the Lithosphere. To control tokens, the chain requires a large number of dispersed nodes. The more nodes there are, the more secure the chain will be, and the more nodes are required as the chain's value grows. The chain must compensate miners by releasing tokens and charging service fees to sustain the number of nodes and calculation power.
Details

IEO (IndoEx Launchpad): Oct 08, 2021 - Nov 18, 2022
Token supply: 1,000,000,000 LITHO
Total tokens for sale: 300,000,000 LITHO


Legal

Blockchain Platform: Binance Smart Chain


Token info

Ticker: LITHO
Type: Utility-token
Token standard: BEP 20
Token price in USD: 1 LITHO = 0.25 USD
Token distribution:
Whitelist Private Sale - 5%
Private token sale 1 - 5%
Advisors - 5%
Team - 20%
Private sale 2 - 5%
Initial Private Sale - 5%
Partners - 5%
Public sale IEO / SHO - 5%
Awareness Vault - 5%
LP Staking - 20%
Development / Bounties / Updates - 15%
Social Responsibility (Giving Back) - 5%

Lithosphere Roadmap
1
Q3 2021
Finalize network concept
Core development team formation
Lithopshere White paper published
Establish key partnerships
Major announcements
2
Q4 2021
NFT DEX Testnet
Media presence
Introduce new token standard - LEP100
Introduction of governance in the Lithosphere network using native Litho token.
Litho token presale
3
Q1 2022
Launch of Jot NFT Platform testnet
Launch cross-chain wallet - Thanos Wallet
Team expansion
4
Q2 2022
Jot Art NFT marketplace mainnet live.
Implement DNNs in LithoSwap
Lithosphere core team augmentation.
Establish Litho network testnet
Public Token sale / IEO.
5
Q3 2022
Implement DNNs in Thanos Wallet.
JOT Token Private Sale
Start development of Decentralized community powered gig platform on Blockchain - Fleek
Release Jot Art SDK
Launch Litho Launchpad
Release blockchain mobile game on JOT NFT Platform
LAX - Algorithmic Stablecoin
Project team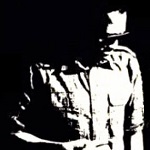 JOEL KASR
Founder

AMIT B.
Lead Researcher

ARTEM NURIEV
Blockchain Developer

CATHY C.
Press
Social media