MediConnect (MEDI) ICO

ICO

Past

Feb 20, 2019 – May 15, 2019

MediConnect is the only blockchain solution intended to revolutionise the use of medication in the UK. It will prevent the over-prescribing to patients of medication from multiple pharmacies, reduce addiction, provide traceability of drugs from manufacturers, wholesalers, prescribers and pharmacies all the way through to patients. This will enable the removal of false medicines and the easy recall of drugs within the Pharma system.

By investing in this business you agree to our Disclaimer
MediConnect (MEDI) ICO ratings

| | |
| --- | --- |
| ICObench.com | 3.2 / 5 |
| ICOmarks.com | 6.8 / 10 |
| TrackICO.io | 4.3 / 5 |
| ICOholder.com | NA |

Claim admin rights for this project
Overview
Whitepaper
What is MediConnect
What is MediConnect?
MediConnect is a safety net for patients, prescribers, pharmacies and drug manufacturers. Our vision is to become the gold standard blockchain solution approved by the Pharmacy and Medicine regulators for the prevention of obtaining multiple prescriptions from online and offline pharmacies.
In addition, through the MediConnect blockchain solution the identification of counterfeit and recalled drugs and their distribution can be prevented. Protecting patients and the industry whilst ensuring potentially huge cost savings for the Pharma world.
After seeing the impact of the oversupply of medication, via the National Health Service (NHS) and private routes, in January 2018 two online pharmacy owners and a superintendent pharmacist, discussed what could be done to stop these patients buying across multiple online and offline pharmacies.
How can it be possible that a patient ordering a prescription from a website can also visit another website and be prescribed the same medication 10 minutes later?
Why is this data not shared?
Why is the medication received and not flagged on a record?
These are questions both UK Meds and Tower Health asked their superintendent pharmacist when they met to discuss the growing problem of drug dependency and addiction.
The Medicines and Healthcare products Regulatory Agency (MHRA) were approached by UK Meds and Tower Health and a proposal to have a single shared source to identify potential over prescribing was presented to them. The MHRA discussed this internally and directed both companies towards the Care Quality Commission (CQC) and Public Health England who were conducting a review of prescription drug addiction at the time.
Dissatisfied with slow response times, UK Meds, Tower Health and their superintendent pharmacist decided to explore a solution to the problem. This resulted in these independent teams collaborating, which led to the formation of MediConnect.
Stratis Group Ltd were approached for advice as to how blockchain technology could assist with the proposed solution. Chris Trew, founder and CEO of Stratis Group Ltd was keen to assist with designing such a solution to prevent drug dependency and the addiction of prescription drugs. As a result, Chris Trew joined the MediConnect team as an advisor and Stratis will be providing their consultancy services to develop a bespoke blockchain solution.
Why is blockchain of interest to MediConnect?
From a technology perspective, MediConnect has strived to identify new technology that can benefit our business and the industry as a whole. Sir Mark Walport's ground-breaking Distributed Ledger Technology: beyond blockchain report was of particular interest to us. This report identifies Distributed Ledger Technology's (DLT) potential to transform the delivery of public and private services. In addition, the report discusses a redefinition of the relationship between government and the citizen in terms of data sharing, transparency and trust.
Digitisation has been cited at various times as a way to do more and reduce costs. The NHS's National Programme for IT (NPfIT) aimed to implement a single, centrallymandated electronic care record for patients in England. The program's target was to connect 30,000 general practitioners to 300 hospitals, and to provide secure and audited access to records. However, the program was not a success. After contracts were awarded in 2003/04, the programme was effectively disbanded in 2011. In 2013, the UK's Public Accounts Committee described it as one of the "worst and most expensive contracting fiascos" ever.
Digitisation has transformed many business processes over the past 30 years, and the NHS is no different in requiring technology to do its part in streamlining and delivering health services to everyone in the UK. The MediConnect project is an example of an industry-led transformation to one aspect of health services in the UK. The pharmaceutical industry is an area where we believe blockchain technology has a unique role to play in improving patient care. At the same time, blockchain provides the audit trail, privacy, and security the sector demands. Instead of being a "big bang" national programme, funded by government, like the NPfIT, MediConnect will be launched in one area where it can be monitored by a government-led working group so that, when proven, it can be rolled out to other regions.
We can see how a blockchain-based solution can help solve the current issues in the pharmaceutical industry. In parallel, a blockchain solution can offer new opportunities to the consumer in terms of how they transact and how they manage their own medical data. Regulatory bodies are extremely important in the pharmaceutical industry, and a blockchain-based solution can give these authorities an overarching view of the daily operations. This would provide a level of transparency that is not possible with conventional solutions.
Details

Pre-sales: Jan 16, 2019 - Feb 03, 2019
Public sales: Feb 20, 2019 - May 15, 2019
Total tokens for sale: 335,000,000 MEDI
Soft cap: 5,000,000 USD
Hard cap: 31,000,000 USD


Legal

Blockchain Platform: Stratis


Token info

Ticker: MEDI
Token price in USD: 1 MEDI = 0.1 USD
Accepted currencies: BTC, STRAT
Bonus program:
20% Bonus

MediConnect Roadmap
1
Q1 2018
Conceived Idea and scoped out requirements of a Prescription Drug Addiction Database.
2
Q2 2018
Agreed blockchain platform partnership with Stratis.
3
Q3 2018
Presented idea of a regional trial of East Midlands Pharmacies with newly formed Nottingham Addiction Safeguarding Committee.
4
Q4 2018
Jason Timms appointed chair of the official Prescription Drug Addiction (PDA) Working Group with the BBFA to tackle over prescribing, drug recalls, counterfeit drug reduction.
Agreed contract start date with ASC Nottingham for Q2 2019 and the onboarding of 2 Pharmacies to MediConnect.
Attended all Chairperson Meeting of the BBFA working groups to look at collaborative opportunities of the PDA on legal, identity, master data, assurance and Cybersecurity working groups.
5
Q1 2019
ICO Public Sale.
PDA Working Group meeting – Invites to attend to CQC, MHRA, GPhC, LPC, Pharma wholesale and retail industry.
6
Q2 2019
Commence contract with the ASC to support the Nottingham Trial and UK roll out programme.
Tower Pharmacy & UK Meds will be first 2 Pharmacies on the ASC blockchain solution from MediConnect.
6 other Pharmacies will be integrated, including 1 NHS Hospital outpatient dispensing pharmacy.
7
Q3 2019
Collaboration with Local Pharmacy Groups and membership committee to inform on pilot and expand reach to 20 further pharmacies in Nottingham, Derby & Leicester.
Partnership with Pharmacy Wholesaler – implementation of drug recall and counterfeit medication system.
8
Q4 2019
Publish trial research and outcomes – present at PDA meeting to CQC, MHRA. GPhC, LPC and Industry.
9
Q1 2020
The MediConnect platform will demonstrate an improved duty of care and detection that will see a reduction in pharmacy insurance for Pharmacies.
10
Q2 2020
Will see the recruitment of 500 UK Pharmacies join MediConnect through the expansion of the ASC membership in the UK.
11
Q3 2020
Aim for MediConnect to be the Industry standard solution for traceability of drugs for recall and counterfeit medication detection.
12
Q4 2020
The ASC achieves it's goal of UK Pharmacies required to be members of the ASC and the MediConenct platform is used by all UK pharmacies
Project team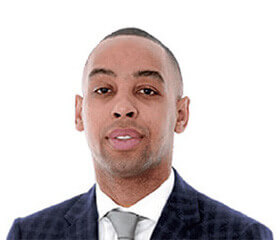 Dexter Blackstock
Mediconnect Director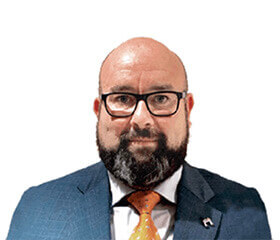 Joe Soiza
UK Meds Owner and Healthcare Visionary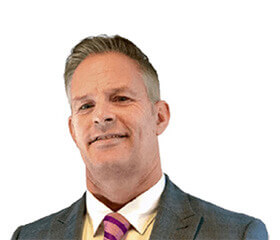 Jason Timms
PHZ Group Owner & Visionary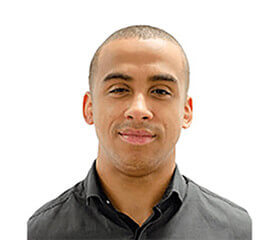 Chris Trew
CEO and Founder of Stratis Group Ltd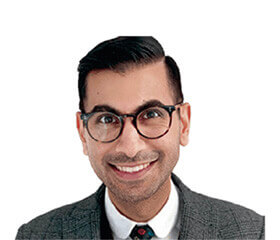 Shyam Morjaria MRPharmS
Superintendent Pharmacist & Head of Purchasing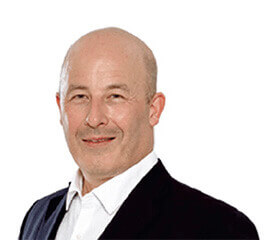 Eddie Dandy B Pharm, MBA, PDip.Clin.
Superintendent Pharmacist
Advisors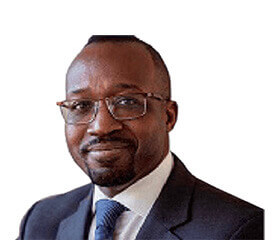 Samuel Ogunsalu
Advisor
Social media
How To get a verified Project status
To pass the verification you need to place a our logo on the main page of your website and make an announcement of the listing in your social network accounts. Send us the email in reply with confirmation of the link placement.
Top-Rated ICO's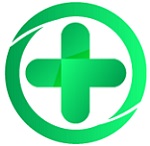 ICO
NiMEDix ecosystem is a startup, founded by Doctors, to meet the specific needs of a target population (Africa) in real time via Telemedcine and hospital develop ...
| | |
| --- | --- |
| Start Pre-ICO | Nov 01, 2019 |
| End Pre-ICO | Jan 01, 2020 |
| Received | Pending |
| Goal | $ 10,000,000 |