Opporty (OPP) ICO

Past ICO

Aug 11, 2018 – Sep 15, 2018

Opporty (OPP) is a blockchain-powered, three-layered business relationships ecosystem, consisting of Proof of Expertise Protocol, a Business Scoring System, and a Marketplace Platform. Opporty (OPP) ensures transparency and security, standardizes procedures, and creates an environment of cooperation that instills trust between parties doing business. Oppory (OPP) aspires to become a global business marketplace and an expertise validation provider on the blockchain. With Ethereum's Plasma Cash Protocol as its underlying technology, Opporty (OPP) has developed a permission-based version of the Opporty (OPP) ecosystem called Opporty (OPP) Enterprise Solution (OES). It can be implemented onto third-party platforms and applications, and can be used in enclosed corporate environments to enable more secure storage of transaction metadata, blockchain-based processing of transactions, privacy of selected transactions, and transaction analysis to assign scores for specific activities.

By investing in this ICO you agree to our Disclaimer
Opporty (OPP) ICO ratings

| | |
| --- | --- |
| ICOrating.com | |
| Hype score | High |
| Risk score | Medium |
| Investment rating | Stable+ |

| | |
| --- | --- |
| ICObench.com | 3.7 / 5 |
| ICOmarks.com | 8.9 / 10 |
| TrackICO.io | 5 / 5 |
| ICOholder.com | 0 / 5 |

Claim admin rights for this project
Overview
Whitepaper
Onepager
Features
Opporty ensures transparency and security, standardizes procedures, and creates an environment of cooperation that instills trust between parties doing business. Aspiring to become a global business marketplace and an expertise validation provider on the Blockchain, Opporty offers a solution that establishes and grows trusted business relationships globally. Opporty heavily relies on its Proof-of-Expertise protocol that, while collecting and analyzing transaction metadata, empowers Opporty's scoring system to attach domain-relevant expertise to digital business identities and individually rank every vendor and service provider. This ecosystem allows for more secure domestic and international transactions, corporation and government procurement, and supply chain risk management. With Ethereum's Plasma Cash Protocol as its underlying technology, Opporty has developed a permission-based version of the Opporty ecosystem called Opporty Enterprise Solution (OES). Plasma Cash protocol allows for the creation of child blockchains, which are governed by a parent blockchain. These child chains can have different consensus rules, functionality and underlying base tokens. Such extensions naturally fit with Proof-of-Expertise, with OPP as the underlying token used for manipulation, and allows for the development of private, blockchain-powered applications, such as Opporty Enterprise Solution. Given the technologies utilized, Opporty Enterprise Solution can be implemented onto third-party platforms and applications. It can be used in enclosed corporate environments that need all data to be kept private and inaccessible to third parties, outside of the system. Corporations can implement OES to enjoy safe and secure storage of transaction metadata, blockchain-based processing of transactions, privacy of selected transactions, and transaction analysis to assign scores for specific activities. Specific use cases of Opporty Enterprise Solution include: production tracking, food safety and certification, cross-border payments and clearance, supply chain visibility, automatic dispute settlement, and asset transfer.
Details

Token supply: 625,000,000 OPP
Soft cap: 2,000,000 USD
Hard cap: 15,000,000 USD


Legal

Blockchain Platform: Ethereum
Registration year: 2017
Office address: Opporty International Inc. 8 The Green Suite A, Dover, DE 19901. United States of America

Token info

Ticker: OPP
Type: Cryptocurrency
Token standard: ERC-20
Token price in USD: 1 OPP = 0,0002 ETH
Accepted currencies: ETH
Bonus program:
1st 24 hours 20%
2-4 days 15%
5-9 days 12%
10-14 days 10%
15-19 days 8%
20-24 days 5%
25-28 days 0%
Token distribution:
Distributed in the Phase I: 25%
Locked in 1-year contract for Phase II: 40%
Company long term incentive alignment: 30%
Bounties and community rewards: 5%
Funds allocation:
Development 35%
Business development 20%
Marketing 15%
Team and advisory reward 10%
Community engagement and rewards 10%
Other OpEx 10%

Opporty (OPP) ICO Roadmap
1
Aug 2017
Core functionality:
offers, requests, responses, blog, Q&A
3
Dec 2017
Release in the UK and Canada
5
Feb 2018
Multi-language localization
6
Feb 2018
SAFT (regulated) Presale
7
Apr 2018
Decentralized Escrow with Voting for the marketplace platform
8
Jun 2018
Initial implementation of Proof-of-Expertise protocol (Alfa version)
9
Aug 2018
Chatbot user interface
10
Nov 2018
PHASE II:
Scaling, advancement, extension
Project team
Vadym Huza
Developer

Vlad Bilous
Developer

Ivan Lihoy
QA Engineer

Kristina Savchuk
SEO Specialist

Vladislav Velev
SEO Specialist

Evgeniy Avedov
SEO Specialist

Irma Nanovskaya
SMM Specialist

Andrii Khakhariev
Copywriter

Michelle Matte
Copy Editor

Denis Malyuga
Designer

Yuriy Ivankov
PPC Specialist

Kateryna Smetanina
PR manager

Alex Bilichenko
Co-Founder

Sergey Grybniak
Founder

Katerina Sukhenko
Product Manager

Jing Zeng
Business Development Partner

Charles Wong Hon Chiu
Business Development Partner and Advisor
Advisors

Wulf Kaal
Entrepreneur, Technologist, Professor

Alex Komyagin
Security Advisor

Sergei Logvin
Advisor

Henry Ines
Venture Partner at Draper Dragon

Marc Kenigsberg
Founder of BitcoinChaser

Ricky Ng
Senior Business Manager in Yahoo Asia. Founder of I-house.com & I-house TokeN

Esteban Van Goor
Managing Partner (Venture Capitalist) Megalodon Capital / ICO Advisor (cryptolawyer)
Jacky
Block School-Founder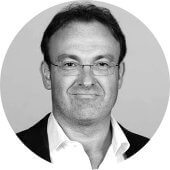 Roman Bond
Advisor
Social media
How To get a verified Project status
To pass the verification you need to place a our logo on the main page of your website and make an announcement of the listing in your social network accounts. Send us the email in reply with confirmation of the link placement.
Top-Rated ICO's