Verasity (VERA) IEO

Verasity is a blockchain-based video sharing platform that utilizes a reward system for activity on the platform.

IMPORTANT: By investing in this business you agree to our Disclaimer. All information including our rating, is provided merely for informational purposes. CryptoTotem does not provide investment advice.

Overview

| | |
| --- | --- |
| Project industry | Gaming & VR |
| Product type | Platform |
| Founded | Cayman Islands |
| Hashing algorithm | Proof of Stake |

Whitepaper
Charts
24h
7d
14d
30d
60d
90d
180d
365d
Max
What is Verasity
Verasity is developing a next-generation video sharing platform. This platform will empower Creators and improve the experience of watching video online.
There are many existing challenges identified with the online video space today. Verasity's team of media, technology and blockchain experts are building a new model where Creators and Viewers transact directly on the Blockchain, removing the need for intermediaries. The Verasity Player and online video platform is fully functional and can be seen at: verasity.io This includes the Verasity Player Wallet prototype.
The "VERA" token is a new medium of exchange and reward for video creation, sharing and viewing across the Verasity community. Anyone watching videos can earn VERA currency. If they choose to watch adverts or share the videos with their network, they will then receive further rewards in VERA. The platform gives Creators and Publishers a variety of monetization solutions to choose from. Verasity's mission is to help them generate more value from their content. All transactions of the VERA token will be tracked and stored on the Blockchain utilising Delegated Proof of Stake (DPoS).
In a goal to bring Creators and Viewers together to support the creation of great video content. "Spark" is a brand new take on a Marketplace where Viewers can fund Content Creators using VERA. Creators can opt to sell a "stake" (VeraSparks) in their channel to finance production of new high quality content. Then those who have supported them can share in their success.
To ensure transparency and integrity for the community, Verasity are developing a proprietary "Proof of View" technology. Every video view will be securely tracked and stored on the Blockchain. This provides the security, flexibility and scale to support a flourishing new environment for Content Publishers, Advertisers and Viewers.
The project vision is for the Verasity Protocol to also be adopted across the wider web and for VERA to become the cryptocurrency to power the future of online video.
Key Takeaways
Verasity fundamentally changes the online video ecosystem and economy in the following ways:
1. Verasity has developed a patent pending "Proof of View" system, enabled through blockchain technology, to provided accurate, secure and auditable audience metrics.
Without credible audience metrics, content cannot be accurately valued.
2.Verasity disrupts the commercial dynamic of the traditional media ecosystem by making Viewers the center of all content transactions, and making the transaction direct between the Viewer and other participants in the ecosystem such as Content Creators and Advertisers.
3. Due to these direct relationships in the Verasity ecosystem, the success of content is determined by the organic consumption/valuation of the content by the viewer community, rather than being influenced by the monetization strategy of a third party.
4.Verasity encapsulates the whole video sharing ecosystem and economy, for all participants. This results in all value exchange being retained within the economy and community.
In legacy video sharing platforms, value bleeds out to the platform shareholders, third parties and intermediaries and therefore devalues the community as a whole.
5. Through the Spark Marketplace, all participants within the economy can provide funding to content channels in exchange for a portion of the channels future revenue. As a result, both active participants within the economy and Speculators (outside of the economy) have additional ways to grow the ecosystem and benefit from its growth.
Details

Public sales: May 21, 2018 - Jul 11, 2018
IEO (Probit Launchpad): Feb 28, 2019 - Mar 01, 2019
IEO (Probit Launchpad): Mar 01, 2019 - Mar 06, 2019
Total tokens for sale: 6,245,750,000 VERA
Soft cap: 4,000,000 USD
Hard cap: 25,000,000 USD
Raised: 4,000,000 USD


Legal

Blockchain Platform: Ethereum
Country limitations: USA (Accredited only), Cayman Islands, North Korea, Somalia, Yemen
Registration country: Cayman Islands
Office address: Elgin Court, Elgin Avenue, George Town, Grand Cayman KY1-1106, Cayman Islands

Bounty

Social media: 49%
Bitcoin talk signature campaign: 26%
Other: 25

Token info

Ticker: VERA
Type: Utility-token
Token price in USD: 1 VERA= 0.0106 USD
Accepted currencies: ETH, BTC
Token distribution:
50% - Community Investors
20% - Team and Founders
19% - Foundation
7.5% - Advisors
2.5% - Referral Program
1% - Stabilization Fund
Funds allocation:
20% - Technology Licenses
20% - Contractors and Salaries
20% - Research and Development
18% - Platform Cost
17% - Marketing
2.5% - Legal and Admin
1.5% - Business Dev.
1% - Contingency Budget


Offices on the map
Verasity Roadmap
1
Q3'17
Founders identified opportunity enhancing how video viewing is incentivised combining video technology and Blockchain
2
Q4'17
Test UDP video player with Akamai at 30m+ unique users per month
Integrate TCP fallback into the player for seamless use on non UDP-enabled browsers
Assemble core team and advisors
Investigation into blockchain technology
Write and validate White Paper
3
Q1'18
Release Proof of Concept for Player with inbuilt wallet
Open initial private sale of VRA
Creation of Foundation structure
Announcement: project, publishing of White Paper & Economic Paper
Launch Sale website verasity.io
Open Public sale P1
4
Q2'18
Develop and audit smart contract for VRA
Design and architecture for Verasity blockchain
Develop token sale function on verasity.io
Player function to reward VRA for watching promos
Player solution for third party airdrops (GenesisPlayer)
Release POC for VRA earning apps for desktop & mobile
Close Public Sale Part 1
Launch GenesisPlayer in market. Start generating revenue
5
Q3'18
Player solution for third party airdrops (GenesisPlayer)
Complete back end infrastructure for video delivery at scale (CDN)
Expand engineering and business teams
6
Q4'18
GenesisPlayer - Rewarded Video Player (Off Chain)
GenesisPlayer Library Launch and Exchange Publisher Integration
Develop Lightning sale structure into UI
Structure GenesisPlayer Library for 3rd parties
Master Admin for GenesisPlayer
Referral integration into GenesisPlayer wallets
Optimise Player for Mobile screens
Sell GenesisPlayer for airdrops to ICO projects
Release Publisher Partner Program
Sign first beta partners for GenesisPlayer libraries
Open Public Sale Part 2
7
Q1'19
Video Player with built-in hot wallet catering to VRA
VeraWallet module for publishers
SDK integration with JW Player
First beta publishers using VRA
SDK integration with Brightcove
SDK integration with Video.js
VRA Staking Program
GenesisPlayer advanced integration
Content Recommendation Engine
Multi-device encoding
Player Analytics
List VRA on HitBTC, Probit
8
Q2'19
SDK integration with YouTube
SDK integration with Twitch
SDK integration with Vimeo
SDK integration with Kaltura
SDK integration with Flowplayer
Add AWS CDN compatibility in addition to current Akamai compatibility
Rewarded advertising
Advertising Monetization
List on new exchanges including coinall
Onboard new publishers using compatible video workflow
Sign several advertising partners
Drive press and pr about verasity updates
Launch youtube sdk integration
Sign world class esports teams
9
Q3'19
VRAB in VeraWallet (BNB/VRA)
Earn, Topup, Stake, Withdraw, Transfer in VRAB (BNB/VRA)
Launch Publisher VRA and VRAB (BNB/VRA) Rewards on Mobile Apps
VeraWallet evolution to include VRAB (BNB/VRA)
Partial exchange of VRA (ERC-20) to VRAB (BNB/VRA)
Sign partners to enable viewers to spend VRA on goods and services
Drive wallet usage and downloads
Mass awareness campaign for VRA
Grow ad campaigns
10
Q4'19
Launch on a major exchange
Over 100 publishers and/or 1 million viewers utilizing Verasity technology
Add donation feature
11
Q1'20
Launch additional mobile apps
Launch additional publishers
Native mobile app for gaming with rewarded features
Native SDK for third party publishers that want to mimic our desktop SDK for mobile
VPAID tags for desktop publishers that want to add a rewarded ad stack with a complete ad network behind it to monetize rewarded content and ads
Hybrid version of rewarded module that allows rewards not only in crypto but also in subscriptions, points, coupons, etc
Integrate changelly API for fiat and crypto exchange within VeraWallet
12
Q2'20
Launch testnet on new blockchain
Launch beta of Proof of View
Verafiers software integration
13
Q3'20
Launch mainnet on new blockchain
View verification (on-chain) - Proof of View
14
Q4'20
1000 publishers and 10 million viewers utilizing the Verasity technology
Project team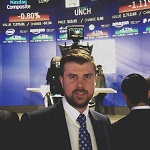 Chris Gale
Executive Management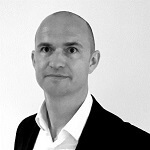 John Rankin
Executive Management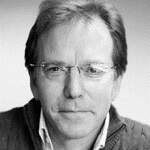 David Archer
Executive Management and Legal Counsel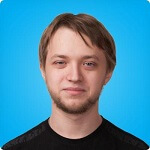 Max Gutchenko
Chief Technology Officer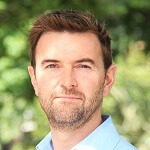 Robert Keogh
Financial Director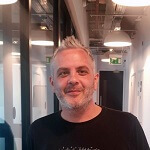 Robert Weeks
Commercial Sales Director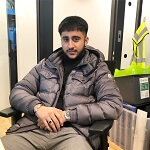 Bhav Seera
Digital Marketing Manager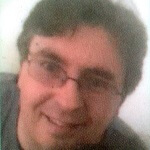 Paul Reilly
Content Manager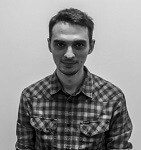 Kyrylo Bybyk
Lead Engineer, Blockchain Developer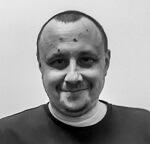 Dmytro Medianik
High-load Backend Developer

Anton Lukashenko
Full-stack Developer
Advisors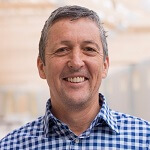 David Rowe
Advisor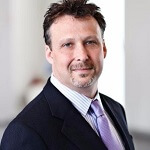 Scott Brown
Technology and Blockchain expert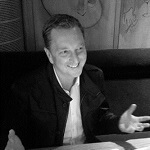 David Orman
Commercial Advisor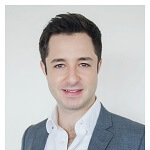 Matthew Desouza
Advisor, Investor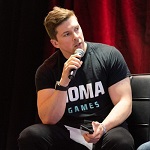 Jon Hook
Advertising Technology Expert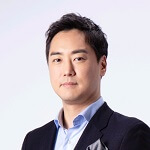 Sangjin Hong
Advisor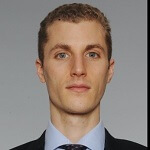 Christopher Keshian
Advisor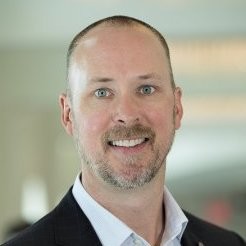 Mark Ramberg
Executive Management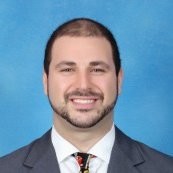 Joel Kovshoff
Advisor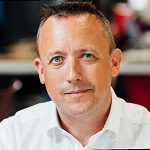 Andy Long
Blockchain and Data Centre Expert
Social media