BitBook AG (BXK) ICO

Not Verified

Past ICO

Feb 16, 2019 – Mar 31, 2019

Bitbook is a new gambling and betting platform based on the Ethereum Blockchain, combining a diverse range of betting options and gambling games into one transparent platform.

By investing in this ICO you agree to our Disclaimer
BitBook AG (BXK) ICO ratings

| | |
| --- | --- |
| ICOrating.com | |
| Hype score | NA |
| Risk score | NA |
| Investment rating | NA |

| | |
| --- | --- |
| ICObench.com | 3.3 / 5 |
| ICOmarks.com | 5.5 / 10 |
| TrackICO.io | 4.1 / 5 |
| ICOholder.com | NA |

Claim admin rights for this project
Overview
Whitepaper
Onepager
Features
While the online gambling and sportsbook market has grown in recent years, concerns about issues such as fraud and lack of transparency have remained. The advent of Blockchain technology has fundamentally changed this situation.
Due to the immutability of records on the blockchain, any user can verify and retrace past transactions. Many online casino operators have since developed and launched Blockchain-based online gambling platforms to provide players with these benefits.
However, a series of challenges are still in tact. Regardless of how active users are and how much money they spend on the platform, they are not rewarded for their loyalty. In turn, online casino operators continuously struggle to retain their users. Moreover, most online platforms offer either gambling or sportsbook functions, not offering players a single platform to both place bets on sports events and play casino games.
The Bitbook platform will solve exactly these challenges. Bitbook is a sportsbook and online casino platform that compensates users for their losses with up to 10% and offers them an unparalleled diversity of games and betting options.
The Bitbook platform has been live since May 2018 and has established itself as a Bitcoin-only online casino amongst a worldwide audience of passionate players. While the current development was financed solely by the Bitbook team, it is time to lift the Bitbook platform to the next level and build the sportsbook and online gambling experience of the future.
To this end, Bitbook will hold an initial coin offering (ICO) and issue BXK, its own token that will be used as the in-game currency on the Bitbook platform. While players can bet in any major cryptocurrency of their choice, the use of BXK tokens will be incentivized by various measures.
These measures include a compensation of up to 10% of losses on bets made in BXK tokens and various other exclusive and ongoing bonus programs run on the platform. A regular token buy-back from exchanges and the subsequent burning of these tokens will cause a decrease in the total supply of BXK tokens and ensure a consistent increase in their value.
The funds raised will be used for the further development of Peer-to-Peer betting in 2019 and the establishment of the platform as the leading blockchain-based sportsbook and online casino solution on the market. 60% of the generated funds will be invested into extensive marketing campaigns to attract additional players to the Bitbook platform.
REASONS FOR GROWTH OF THE ONLINE GAMBLING INDUSTRY
The reasons for the rapid growth rate these statistics indicate are manifold. Firstly, it is the global mass adoption of mobile devices both in industrialized and developing nations that facilitates access to online gambling apps and solutions for hundreds of millions of people.
Probably the biggest factor for the impressive growth rate of the online gambling market however is the ubiquity of access to the internet – as a result of mass adoption of mobile devices. Phone carriers and broadband providers have invested in building the infrastructure necessary to ensure widespread availability of internet services, even in remote areas. Wherever users are, whenever they want to – they can simply use their phones, tablets or desktop devices to place bets on their favorite athletes or sports teams or indulge in casino games. A great number of service providers has evolved to serve the growing markets and offers users the ability to place bets on a wide variety of sports in both national or international leagues.
Another contributing factor is the growth of income in developing nations. Higher incomes generally mean more disposable income to spend on gambling and betting.
The growth of the online gambling industry is further supported by the advantages online casino operators have over traditional casino operators. Through beneficial legislature and the possible physical separation of players and dealers, online operators are moving the physical location of their casinos to low-cost countries like Malta, Gibraltar and Latvia which have established themselves as attractive locations in the gambling industry, especially for the operation of live casinos. Meanwhile, online casino operators can attract and reach a worldwide target market, easily and effortlessly growing and scaling their business.
Broadband and information technology has progressed so quickly that even in developing nations, people have fast and mostly reliable broadband connections that are required for an immersive online gambling experience. In return, online casino operators have added live casinos and better animated slot games to their offerings, further increasing the appeal of their use.
Online casinos also enable people in lower income countries or remote areas, where infrastructure is bad and it's practically impossible to operate traditional casinos to enjoy a bit of gambling or place a bet on their favorite team. Anybody of legal age and registered can play from the comfort of their own home and at any time.
The Bitbook token is an essential part of the sportsbook and casino platform. It is used as the exclusive currency on the Bitbook platform – both for sports bets and casino games. Through the usage of the Bitbook token as a digital currency, players from all around the world can profit from low transaction and administrative costs. Placing bets is simple, fast and cheap.
There are numerous advantages to using BXK tokens. If a client wants to transfer funds to or from his account, this can be done with little time spent on administrative procedures and checks. Transactions can be processed effciently and at minimal cost. Bitbook as the operator profits from the ability of a global transfer of funds. Players can receive fast payouts at any time by exchanging the tokens in their Bitbook account for a cryptocurrency of their choice and demand payout of funds.
Details

Pre-sale token supply: 80,000,000 BXK
Token supply: 220,000,000 BXK
Total tokens for sale: 420,000,000 BXK
Soft cap: 6,000,000 EUR
Hard cap: 34,000,000 EUR


Legal

Blockchain Platform: Ethereum
Country limitations: USA, China, South Korea
Registration year: 2016


Token info

Ticker: BXK
Type: Utility-token
Token standard: ERC20
Token price in EUR: 1 BXK = 0.1 EUR
Accepted currencies: BTC, ETH, EUR
Token distribution:
56% - Crowdsale
44% - Team

BitBook AG (BXK) ICO Roadmap
1
2018 September — 2018 October
Preparation
Team building completion
Smart Contract development
Secutity Audit
Launch of Casino and sportsbook using Bitcoin
2
2018 November
First phase
Community Building
Integration of the token in the Sportsbook system
Private Sale
Token PreSale
Token Submission to exchanges
Launch of referral/Affiliate program
3
2018 November 20th
Main Phase
Bounty campaigns
Airdrop
Launch of the exclusive program for losses compensation and special bonuses for Token users
4
Q1 and Q2 2019
Future Development
Launch of the token in casino system
Launch of the marketing campaign
Further system development
Release of new gaming products
Strategic partnerships
5
Q3 and Q4 2019
Future Development
Development of Peer-to-Peer betting platform through blockchain
Project team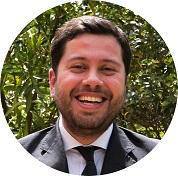 Andrés Martínez
CEO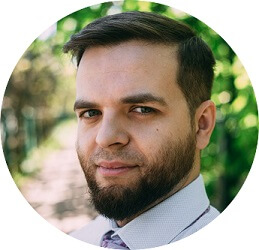 Filip Poutintsev
CMO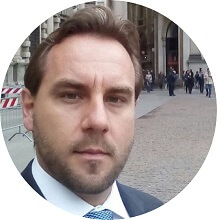 Mario Calzavara
Community Manager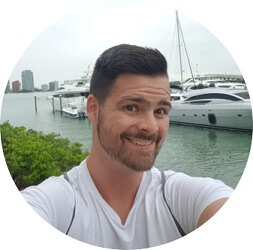 Fabian Klein
Community Manager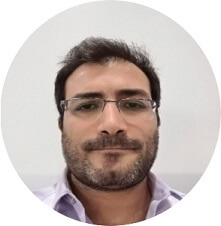 Jhony Ayrouth
Head of Software Development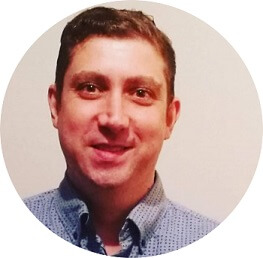 Agustí Dosaiguas
UX Head Developer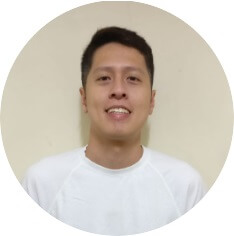 Arvin Ong
Support Manager
Advisors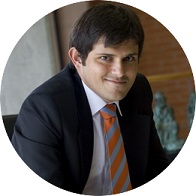 Juan Ignacio Guzmán
Legal advisor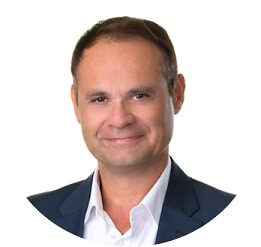 Hugo Jacques
Blockchain advisor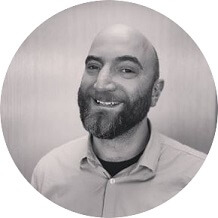 Reuben Godfrey
Marketing Advisor
Social media
How To get a verified Project status
To pass the verification you need to place a our logo on the main page of your website and make an announcement of the listing in your social network accounts. Send us the email in reply with confirmation of the link placement.
Top-Rated ICO's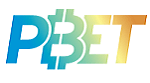 The PBET project is a unique innovation that addresses the convergence between physical and online gaming through a Unified Gaming Platform. PBET generates syne ...
| | |
| --- | --- |
| Start ICO | Jun 18, 2019 |
| End ICO | Dec 15, 2019 |
| Received | Pending |
| Goal | Not Set |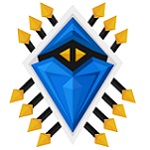 CryptoWars is a unique multiplayer online strategy. Project mission is to blur the line between gambling and gaming projects, providing for players the opportun ...
| | |
| --- | --- |
| Start ICO | Jul 14, 2019 |
| End ICO | Aug 04, 2019 |
| Received | Pending |
| Goal | $ 80,000,000 |


DeClub is a blockchain casino playing platform.
| | |
| --- | --- |
| Start ICO | Dec 15, 2018 |
| End ICO | Oct 15, 2019 |
| Received | Pending |
| Goal | $ 1,000,000,000 |