MetaWear (WEAR)

Metawear is an institution providing whole scale services on fashion product and collection virtualization and transformation services to textile industry giants.

IMPORTANT: By investing in this business you agree to ourDisclaimer. All information including our rating, is provided merely for informational purposes. CryptoTotem does not provide investment advice.
| | |
| --- | --- |
| Overview | Whitepaper |
What is MetaWear
MetaWear is providing the integration of the textile industry existing in the real world, Designers, Manufacturers, Well-Known Brands, Existing Designs, Advertising and Marketing Organizations, Fashion Shows, Fairs, Shopping Centers and Sales Points and Stores into the world of METAVERSE with all their players and elements, thanks to ultra-realistic v irtualization technologies and digital design teams.
MetaWear implements unmatched new ideas and practices in sectors Strategic Purchasing, Design, Production Quality Control, Marketing and Sales branches by supporting with cutting-edge digital technologies in one of the world's largest industries. MetaWear is taking the role of playmaker in transformation to Web 3.0 in textile sector.
Details

IDO (Bullperks Launchpad): Mar 09, 2022 - Mar 09, 2022
IDO (Paid Ignition Launchpad): Mar 21, 2022 - Mar 21, 2022
IDO (TrustPad Launchpad): Mar 20, 2022 - Mar 20, 2022
IDO (SafeLaunch Launchpad): Mar 17, 2022 - Mar 17, 2022
IDO (Seedify.fund Launchpad): Mar 21, 2022 - Mar 21, 2022
IDO (Redkite Launchpad): Mar 21, 2022 - Mar 21, 2022
Token supply: 5,000,000,000 WEAR
Total tokens for sale: 175,000,000 WEAR


Legal

Blockchain Platform: Binance Smart Chain
Country limitations: Belarus, Congo, Democratic Republic of the, Côte d'Ivoire, Cuba, Iran (Islamic Republic of), Iraq, Korea (Democratic People's Republic of), Liberia, Sudan, Syrian Arab Republic, United States of America, Venezuela (Bolivarian Republic of), Zimbabwe


Token info

Ticker: WEAR
Type: Utility-token
Token standard: BEP 20
Token price in USD: 1 WEAR = 0.005 USD
Accepted currencies: USDT, BNB
Token distribution:
Technical development - 30%
Business development - 46%
Marketing and PR - 20%
Finance and Legal - 4%.

MetaWear Roadmap
1
Q1 2022 Metawear® Token Crowdsale
Acquisition of more Strategic Partners and Private Investors
Team expansion and acquisition of more Advisors
MetaWear® Token Security audit
Launching Transformation offices
Launching Design offices
Public IDO launch & DEX listing & CEX listing
2
Q2 2022 Metawear® Fashion Mall
Navigation Map of the MetaWear® Cross-Platform Fashion Mall
MetaWear® design Academy and development with MetaWear® Fashion shops
Onboarding 20 Virtual Designers
Metamask wallet connectivity
3
Q3 2022 Metawear® More CEX Listing
Metawear® Token Staking incentives
Community and Designer badges based on activity
Fashion Shows and Designer Portfolio Previews (Exclusive Events)
4
Q4 2022 Metawear® NFT Shops
Launch of MetaWear® NFT assets
Launch of Designers Events
Design competitions
NFT Affiliate system o Launch of Designer events o Launch of Private events (in Design Offices guest rooms)
5
Q1 2023 Metawear® in London
Opening METAWEAR® LONDON Office
Development of stores for brands
Designer contests and public events
MetaWear® ambassador program
6
Q1&Q3 2023 Metawear® Events Rules (1 Million People)
Fashion Design Competitions
Fashion Forums
Digital Fashion Roadshows
Digital Fashion Shows (3D Avatars and Models)
Multi Brand Transformation Exhibitions
7
Q4 2023 Metawear® in Paris
Opening METAWEAR® Paris Office
Fashion Tech Events (Fashion Geeks Gathering)
Fashion HR Meeting and Job Opportunities
Digital Fashion Conferences
8
2024 and beyond Metawear® Milano & Berlin
Continuous development, upgrades, and enhancements of the MetaWear® ecosystem
Opening METAWEAR® Milano & Berlin Offices
Project team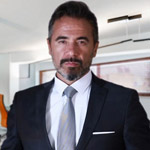 A.Bahadır Yener
Team Leader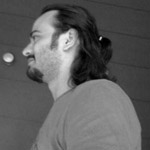 A.Barış Yener
Marketing Leader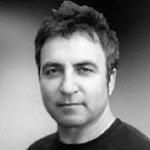 Mehmet Mertoğlu
IT Leader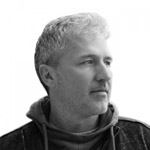 Çığır Karakılavuz
Fashion & Textile Advisor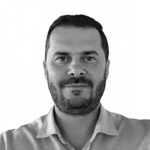 Atilla Sarı
HR and Administration Affairs Consultant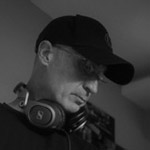 Tan Yetkiner
Fashion & Textile Advisor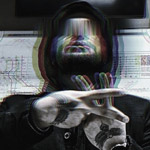 Gökhan Doğan
Visual Design Team Leader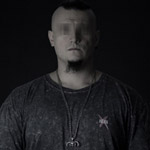 Yakar Anıl Canbolat
Virtualizaton Project Manager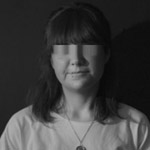 Yana Dornea
Content Team Leader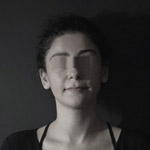 Buse Ferruhpur
Art Director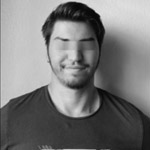 Arda Ulu
3D Animation Artist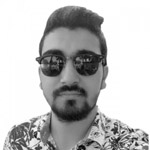 Kubilay Uzunlu
Community Manager
Selim Ulusoy
Digital Marketing Expert
Advisors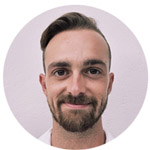 CHRIS COLL-BESWICK
STRATEGIC ADVISOR, BACKER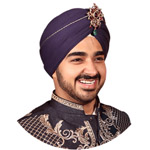 EVAN LUTHRA
STRATEGIC INVESTOR, BACKER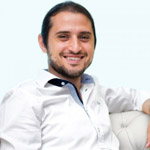 Elshad Yusifli
Head Blockchain Advisor
AlexTheGreat
Head Investment Advisor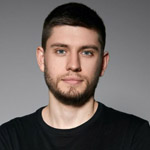 Andrew Golovnyov
Head Investment Advisor
Social media