BitForex Review

Withdrawal fee: 0.0005 BTC

Taker fee: 0.10%

Maker fee: 0.10%

Bank transfer

Credit Card

Cryptocurrency

Founded in 2017, BitForex is a global cryptocurrency exchange that offers token trading and derivatives services. They currently have over 300 trading pairs, and their user base extends to over 3,500,000 people across 180 countries around the globe. Their headquarters is located in Hong Kong and registered in the Republic of Seychelles – they also have additional teams located in Germany, Estonia, Singapore, Malaysia, and the Philippines.
Their executive team consists of Jason Luo (CEO & Co-Founder & Head, Business Development), Garrett Jin [LinkedIn] (VP), and more. The native token is the BitForex Token (BF), an ERC20 token that helps support the exchanges ecosystem. In addition, they give users a chance to earn commission through their referral program.
BitForex Fees
Trading Fees
BitForex exchange has a rather simple structure for their trading fees. Spot maker and taker fees are both 0.1%. Perpetual fees for BTC and ETH are 0.04% for makers and 0.06% for takers, whereas fees for all other coins are 0.06% for makers and takers.
Withdrawal fees
For withdrawal fees, the fee is dependent on the network cost relative to each particular token you want to send off the exchange. Below is an example of some of the fees for different coins offered on BitForex: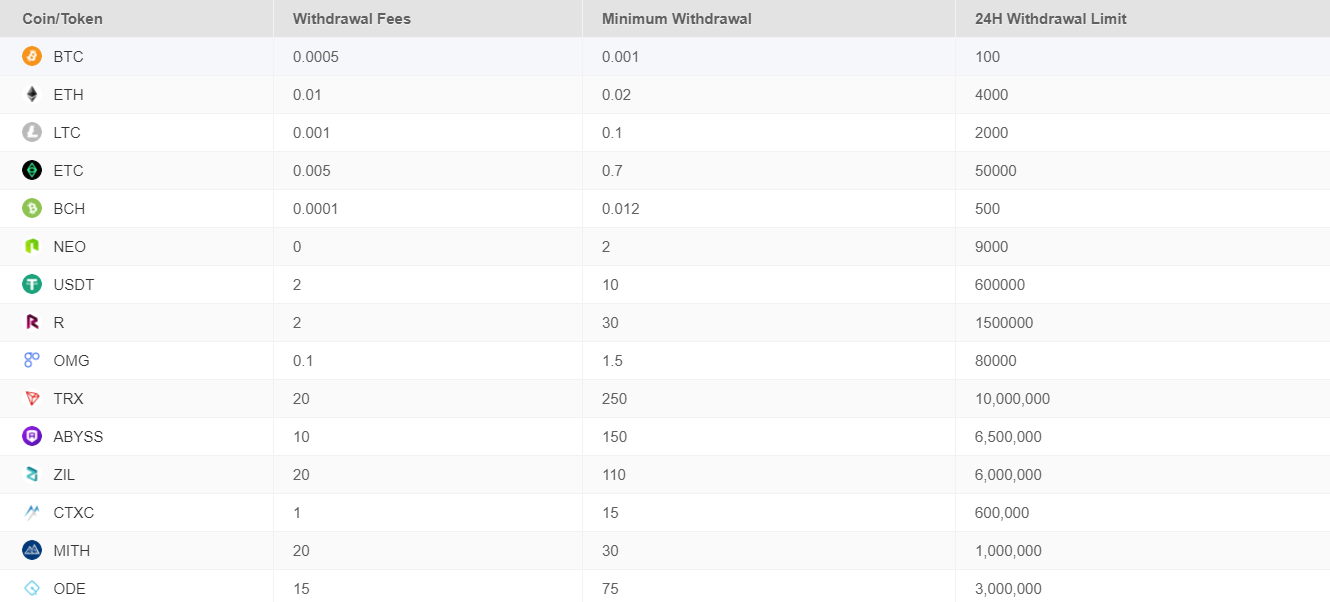 As a side note, it is also free to deposit any assets on the exchange.
Trading View
Spot
The interface for spot trading is fairly straightforward. You have the trading pairs on the left, price chart in the middle, order book on the right, and the buy and sell options on the bottom of the page.

Perpetual Contract
Perpetual contract trading also has an easy-to-use interface. You are provided with contract information on the left, the order book on the right, and positions with details such as P&L and open orders towards the bottom. Their perpetual contract trading also supports up to 100x leverage.

BitForex MT5
BitForex MT5 is a platform giving crypto users more options when trading traditional financial products, bringing the global financial markets to you. They offer over 300 different trading products with up to 200x leverage, including over 100 CFDs for cryptocurrencies and Forex, over 20 CFDs for commodities, and over 10 CFDs for indices.
The fees are low and BTC, ETH, USDT, and XRP are supported as base currencies for an MT5 account. In order to fund your MT5 account, you can transfer funds directly from your wallet. The platform also provides users with various tools for technical analysis, including over 30 popular technical indicators, interactive charts, and a variety of timeframes.
Social Trading (Copy Trading)
The social trading platform is a unique service from BitForex. With copy trading, your portfolio will be linked to the portfolio of other traders you choose to follow; note that you can only use this feature for traders who use the BiForex trading platform. In essence, all of your trades will exactly mimic theirs. No additional fees are incurred when using this feature.
BitForex API
Their Quote API uses Get mode, whereas other APIs use Post mode. Any API requests outside of market APIs need to be signed, which include method request/access server addresses, API access keys, request time, and SignData. Their API for Spot applies to a variety of different types of information, such as symbol, ticker, depth, order, multi order, cancel order, etc.
BitForex Turbo (Listing Platform)
Their Turbo platform is designed for premium IEO listings. The platform allows you to see information on upcoming and completed IEOs, including the total allocation, trading pairs, start/end times, and more.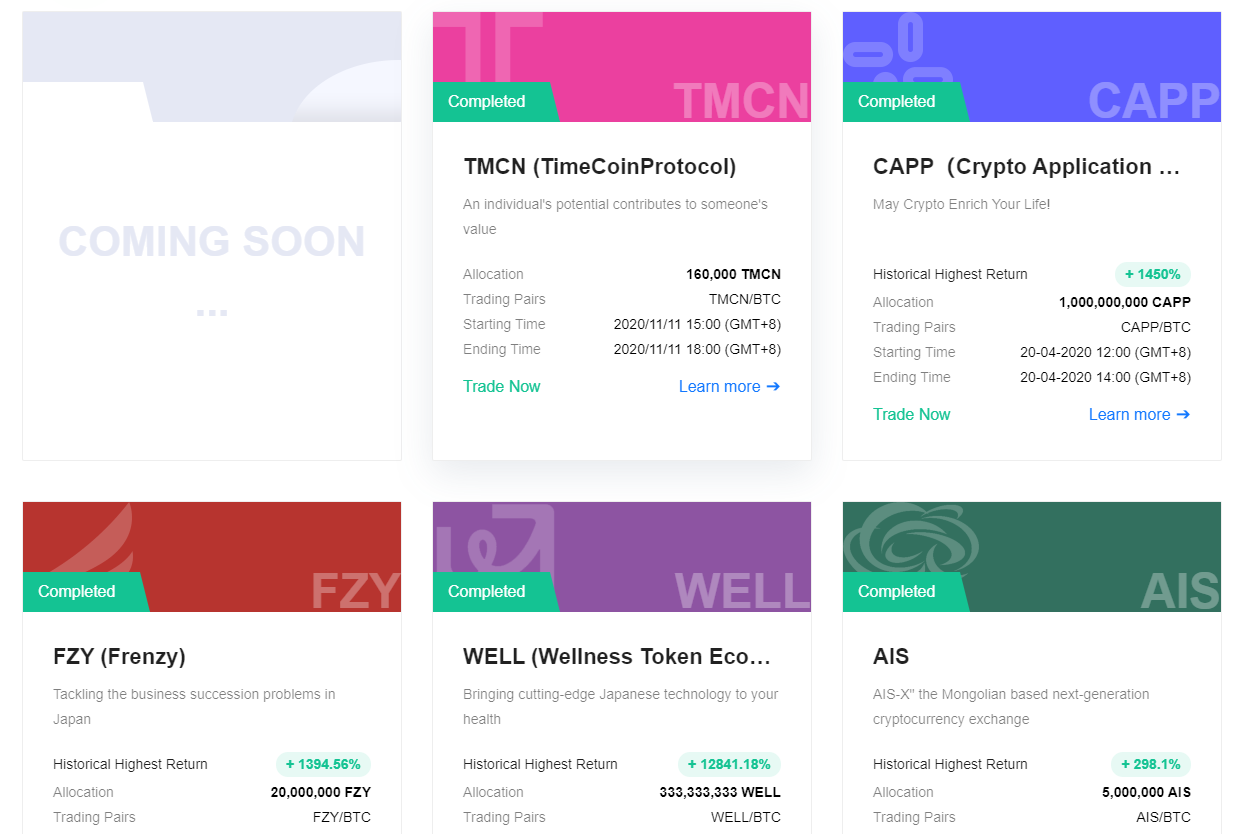 Supported countries and cryptos
Based on their terms of service, there don't appear to be any restrictions for any country across the globe (except China) to create an account and trade. To abide by Chinese laws and the regulatory requirements of Chinese authorities in regards to cryptocurrency, BitForex website doesn't provide related transaction services to residents and IP users within mainland China. US investors are often forbidden from a large amount of global cryptocurrency exchanges, however that does not appear to be the case here.
With that being said, please exercise caution when creating an account, and check for updates on their website for any new information that could arise regarding regulations for certain countries.
Deposit and Withdrawal Methods
Once you've created an account, there are a few ways to deposit assets into BitForex. They've partnered with Simplex to allow deposits via credit card. To deposit cryptocurrencies directly, navigate to "Asset Management" in the upper right corner, select the token type you would like to deposit, and the system will generate a deposit address for your wallet; you can paste this address into the other exchange or wallet you are transferring out from.
Withdrawing your tokens is just as simple, although there are a few restrictions. When you are on the withdrawal page, you will have a daily limit that you cannot exceed when transferring your funds off the exchange. In addition, you must withdraw an amount greater than the minimum, and SMS or 2FA authentication is required before initiating the transaction. If you happen to change your password, you will need to wait 3 days before withdrawing your tokens.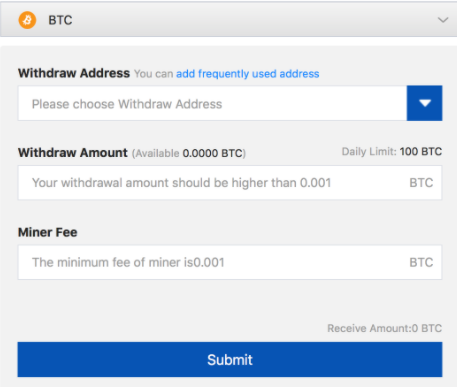 Other Features and Services
CApp Town
CApp Town is a platform based on the BitForex exchange that provides crypto holders with access to many different blockchain applications. Some of the application categories offered are finance (i.e. Matrixport, Paxful), entertainment (i.e. Twitch), and information (i.e. CoinGecko). You are even able to apply for your own CApp on their website.
BF Sector
The BitForex sector is the DeFi zone on the exchange. This section on their website lists the DeFi tokens available for trading – clicking on the trading pair under "Spot" will take you to the spot exchange if you would like to trade any particular tokens.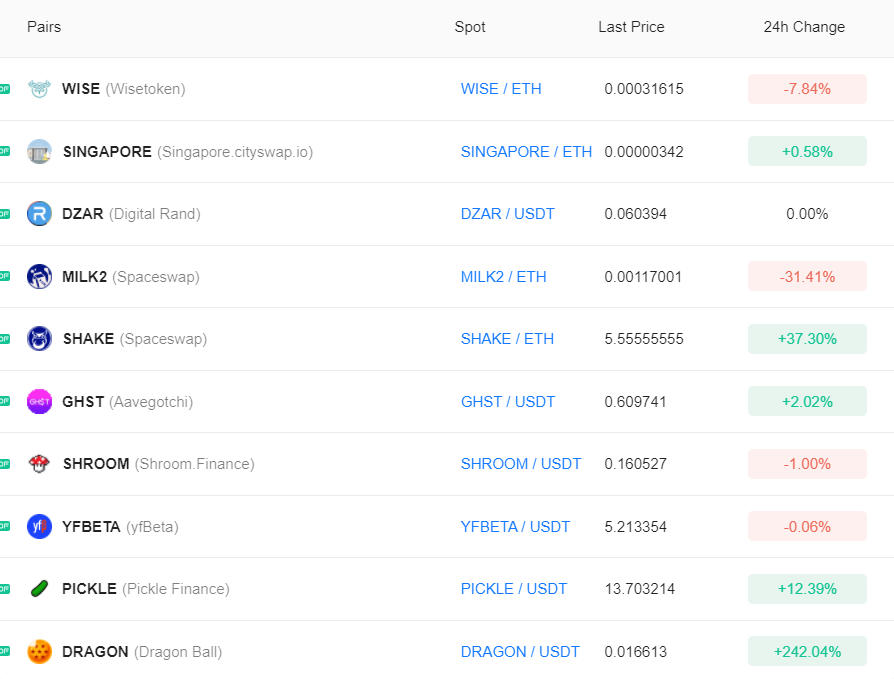 EazySwap
EazySwap is a decentralized matching protocol for trading ERC20 tokens. The benefits of using this platform are that there are no gas fees, low slippage, and instant matching – there are also over 980 different ERC20 tokens to choose/trade from. Liquidity pool providers can also receive rewards of up to 100% of the trading fees of the pool. Only ERC20 tokens are currently supported, and they expect to offer support for mainnet tokens soon. If you are looking to list a token on EazySwap, there are fewer listing requirements than other DEXs.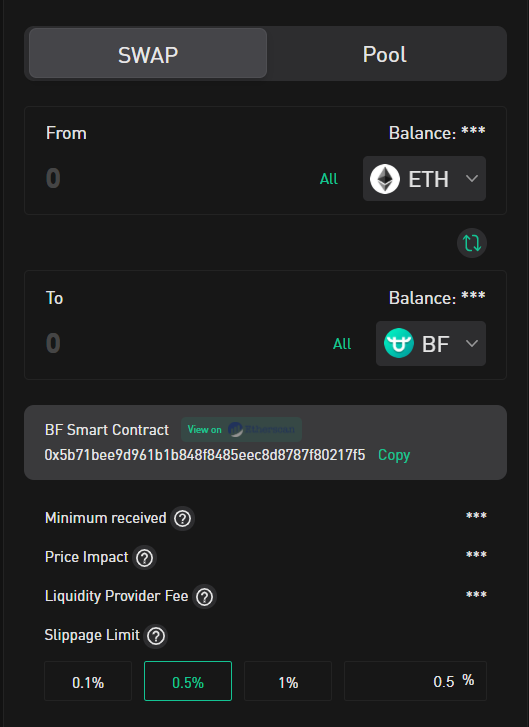 Ethereum 2.0 Staking
With the recent launch across many exchanges of Ethereum 2.0 staking, you are now able to stake your Ethereum tokens on BitForex and become a node provider. You can begin staking with just 0.1 ETH, and you have the ability to hold or trade your staked ETH whenever you want. By staking your ETH on BitForex, you will earn staking rewards and platform fees; your staked ETH will become ETH2, which will be instantly available for trading.
How to Use BitForex Exchange
Creating an account on BitForex is straightforward and simple. On the homepage, navigate to the top right hand side of the page and click Register. You will then be prompted to enter your email address and password (there is also an option for registering with your phone number instead); make sure to agree to the terms of service.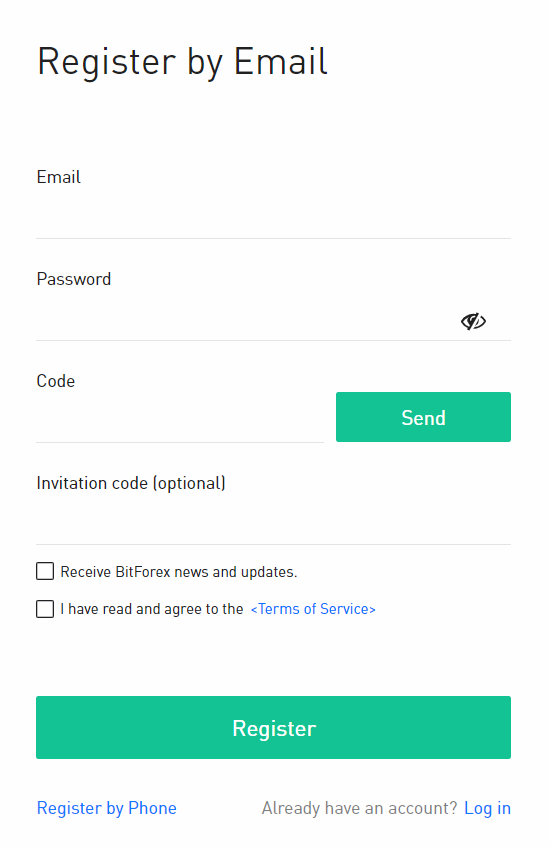 If you use your email to sign up, you will receive a verification code which you will need to enter on the next page – the same applies if you used your phone number, except that you will receive an SMS code by text instead. Once you've completed your registration, you will have the option to go directly to the "token trading" or "token deposit" pages on the exchange.
Security
BitForex supports the use of 2FA with Google Authenticator for an added layer of security. In order to activate 2FA, navigate to Security Settings and click on Google Authenticator. Scan the QR code with your Google Authenticator phone app, and a 6 digit code will be generated; enter the verification code on the website to confirm/verify.
In terms of storage, over 89% of user funds are held in cold storage offline, within a multisig wallet; transaction approvals require 4 of 7 hardware security modules (HSMs) which are held by globally-distributed management team members. If one of the administrators is breached or hacked, due to BitForex's security measures, only one HSM would not be enough to authorize the transfer of funds.
They also have a hot wallet that is there to contain the funds needed to execute pending withdrawals, which totals around 0.5% of the total funds. In order to refill the hot wallet, 4 of 7 HSMs are also needed to authorize a transfer from the cold wallet to the hot wallet. BitForex also offers DDoS protection and has encrypted connections with HTTPS TLS 1.3.
Conclusion
To recap, below is a list of our thoughts on the pros and cons to using BitForex – make sure to take a close look and formulate your own opinion based on the information before opening an account on their exchange:
Pros
High liquidity and low trading fees
Easy-to-use user interface
Large variety of options for trading (spot, perpetuals)
Extremely low fees and simple swapping for ERC20 tokens compared to other DEXs
Great referral program
Cons
Very limited DeFi offerings
Lack of full transparency of location and team (not listed on their website)
Terms of service does not specify unsupported countries, if any outside of China
Visit Exchange >>>
Social media