Poloniex Review

Withdrawal fee: 0.00

Taker fee: 0.125%

Maker fee: 0.125%

Bank transfer

Credit Card

Cryptocurrency
Poloniex represents one of the market's top-ranking digital currency exchanges. The platform was founded in 2014 in Delaware, US, and quickly became a favourite of many US-based cryptocurrency traders. The company later moved its headquarters abroad and stopped serving the U.S. market due to regulatory concerns. In early 2018, Poloniex was acquired by Circle for $400 million [Wikipedia].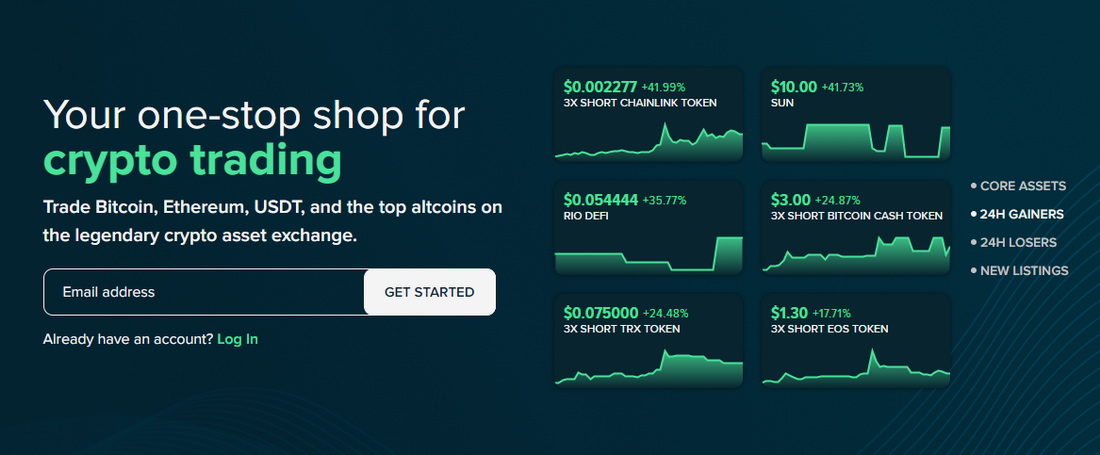 Poloniex Exchange Trading and Withdrawal Fee Schedule
Just like many other exchanges, Poloniex has adopted a variable trading fee schedule. As such, trading fees can either increase or decrease based on the user's 30-day trading volume and TRX balance.
Trading fees
With this in mind, tier-1 users with a 30-day volume below the $50K threshold can expect to pay a maker and taker fee of 0.125% per transaction. Tier-6 users with $50M+ in trading volume will only have to pay a 0.07% taker fee. A series of other fees exist for the other tiers – for instance, a 25% discount applies to specific users, regardless of their account tier.
Futures trading fees
Futures traders can expect a cost of -0,026% as makers and 0.075% as takers.
Lending fees
Poloniex collects 15% of the interest obtained by customers who engage in lending.
Deposit and withdrawal fees
Lastly, Poloniex does not charge additional taxes for deposits and withdrawals. As such, customers will only pay the transaction fee that's required by the blockchain network. Users who choose to carry out off-chain transfers can do so absolutely free of charge.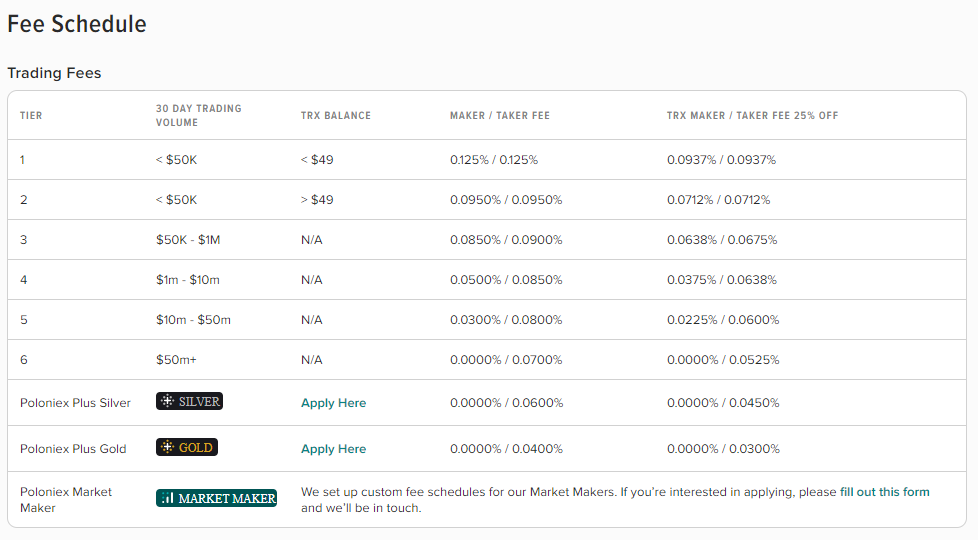 Exploring the Trading View and Main Features
Poloniex has opted for a fairly-simple trading interface that's usable by both novice and experienced users. Multiple trading tools have been integrated to facilitate optimal technical analysis of cryptocurrency price trends. The trading view provides easy access to the order book, while offering a price chart, depth chart, and a series of other useful indicators. Automated trading is possible by taking advantage of the service's HTTP APIs and flexible websocket.
Do keep in mind the fact that Poloniex does not support fiat-based trading. However, users in specific countries are able to purchase several cryptocurrencies via debit and credit cards.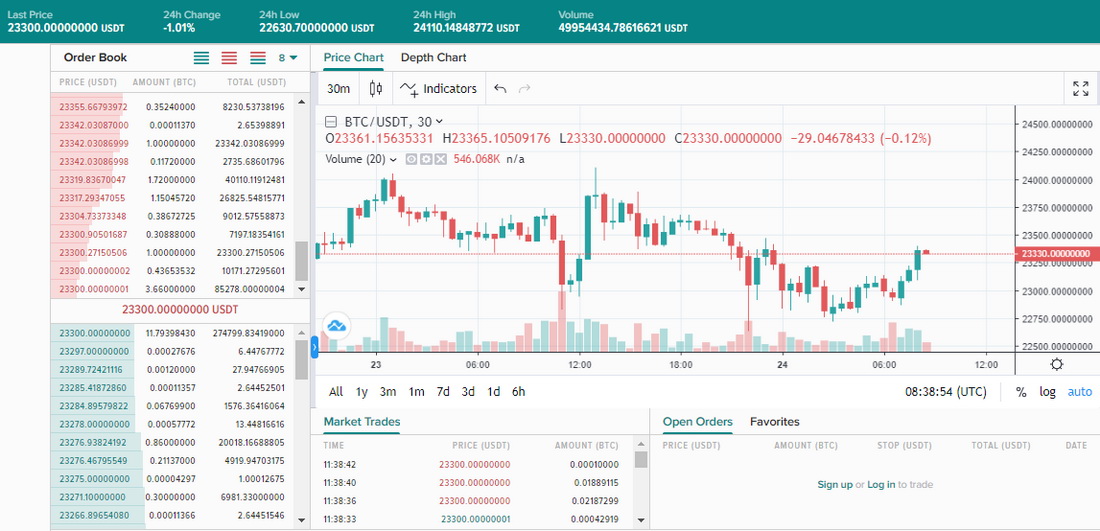 Poloniex Margin Trading
Margin trading unlocks higher profitability by funding trades with capital provided by 3rd parties. Indeed, margin trading entails a higher degree of risk, but this is understandable given the benefits of position leveraging.
When doing margin trading on Poloniex, users can find all of the necessary tools to make highly-profitable transactions. Furthermore, the exchange also supports stop-limit orders.

Poloniex Futures Trading
Futures trading entails that users sign a legal agreement to either purchase or sell digital assets at a predetermined moment and price point.
On Poloniex, users can access USDT-collateralized perpetuals on several cryptocurrencies, including BTC, ETH, BSV, BCH, UNI, LINK, TRX and YFI.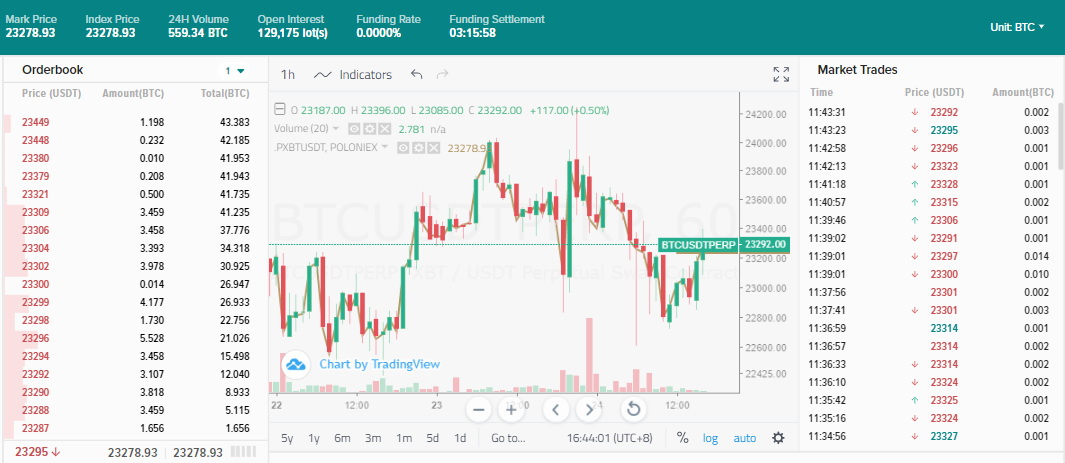 Poloniex Lending
Poloniex provides a peer-to-peer lending and borrowing system, designed for customers residing outside the United States. Trades are margin-based, whereas the risk is pooled amongst the platform's lenders. Interest offers tend to vary based on current market trends. There's a minimum loan requirement of 0.005 BTC.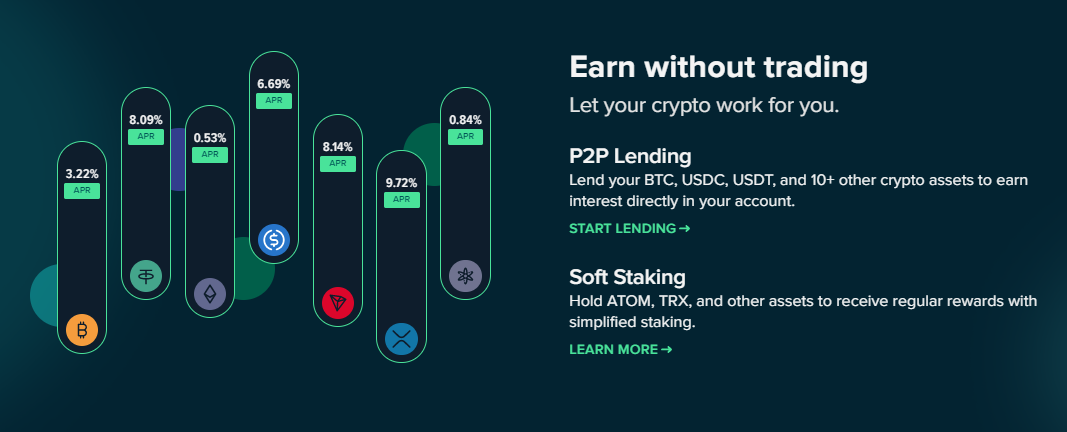 Poloniex LaunchBase and JustSwap
By using the LaunchBase platform, users can participate in Poloniex's latest token sale. The program is based on the JUST DeFi system, which utilizes the TRON infrastructure. It aims to facilitate stablecoin lending alongside a series of governance mechanisms. As a stablecoin, JUST provides on-chain transactions, collateralization, and governance.
The JustSwap platform allows instant swaps from one token to another. Users must simply link the web-based interfacer to their TronLink wallet.
About Poloni DEX
In an effort to keep up with the latest trading trends, Poloniex has launched its very own decentralized exchange, boasting a modern design.
Poloni DEX is based on the Tron blockchain – users can expect safe access to their favourite assets alongside no trading fees. The DEX is open and transparent, while striving to be representative. At this time, the exchange allows users to carry out limit orders. Contract transactions are based on TRC10, thereby ensuring quick transfers with no extra fees.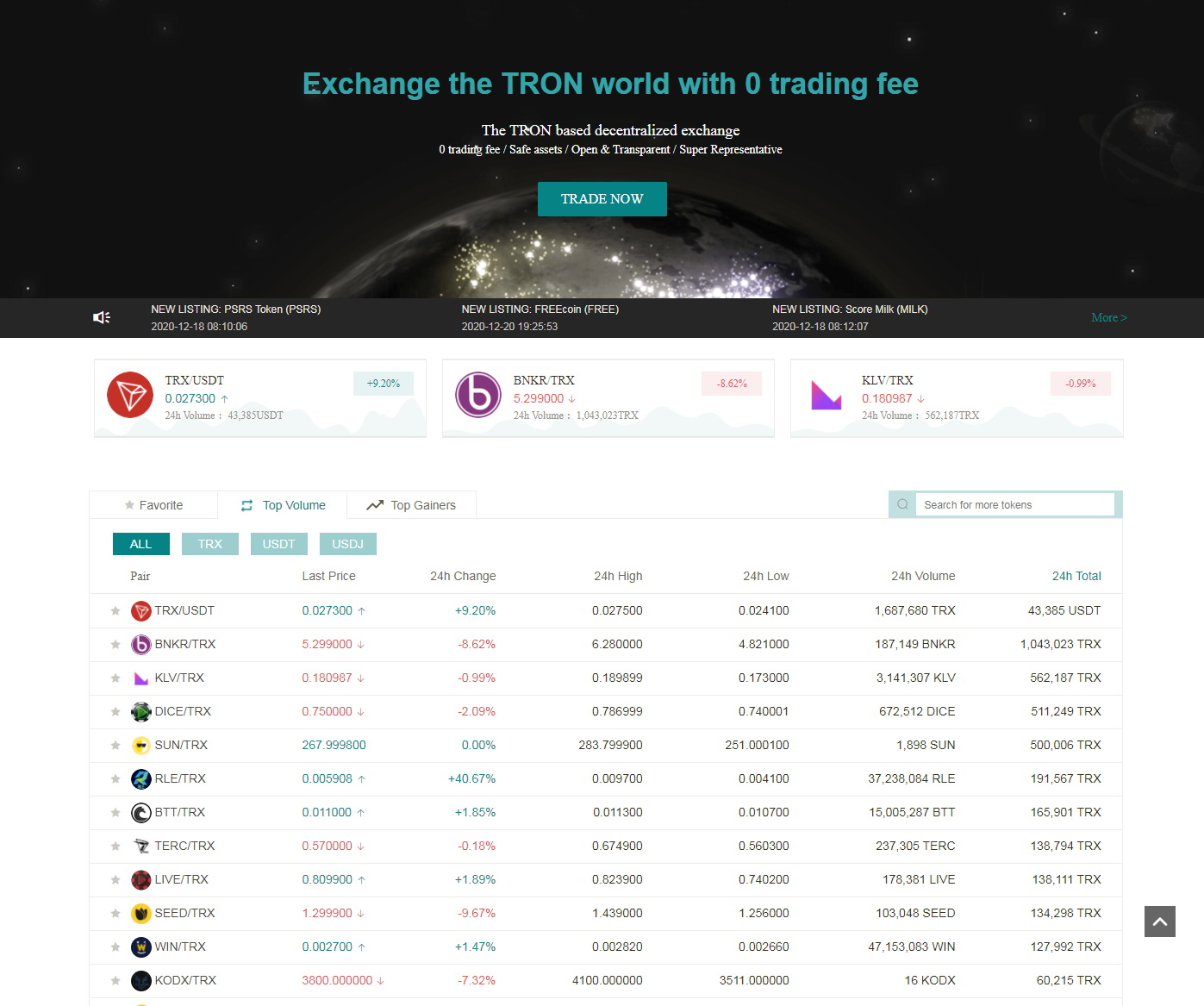 Supported Countries
Despite being founded in the United States, Poloniex does not currently cater to US-based customers. Furthermore, a series of additional geographic restrictions are imposed towards users who plan to purchase cryptocurrencies via debit and credit cards. To learn more, readers should refer to Poloniex's updated list of supported countries.
Supported Cryptocurrencies
At this point in time, Poloniex supports over 270 spot trading pairs, alongside more than 25 pairs designed for margin trading. So far, the exchange has listed over 160 different assets – an exhaustive list can be found here.
Trading on Poloniex exchange
As mentioned earlier, Poloniex is an optimal choice for both beginners and professionals. Based on this, novice users can make their first trades in as little as a few minutes, whereas experienced traders can enjoy advanced features like futures contracts or margin trading.
How does Poloniex work?
Poloniex is a crypto-to-crypto trading platform, meaning that users cannot purchase or sell fiat currencies. To deposit, click on the exchange wallet tab, select the desired coin, and proceed to copy and paste the deposit address onto your current wallet. Enter the amount and click on send. The funds should arrive within a couple of minutes. Do keep in mind that each coin has a specific minimum deposit requirement.
How to buy bitcoin on Poloniex?
There are two ways to go about this. If you've already deposited an altcoin onto your Poloniex wallet, simply navigate to the exchange interface and pick your trading pair. Place an order by entering your transaction details. After the order is completed, the BTC should arrive in your exchange wallet.
To purchase BTC via a debit or credit card, navigate to your wallet and click on 'Buy with Fiat'. Now, choose the desired cryptocurrency and enter the transaction amount. Poloniex will then display the total cost. Upon confirming the trade, you'll have to enter your debit/credit card details.
Supported Deposit and Withdrawal Methods
Poloniex only supports wallet funding via cryptocurrencies. To deposit, navigate to your wallet, choose the desired asset, and copy/paste the address onto your personal cryptocurrency wallet.
To withdraw funds, click on the 'withdraw' tab present on your Poloniex wallet. Choose the cryptocurrency and enter your wallet's address. After clicking on withdraw, an email confirmation will be required. Your funds will then arrive to your external wallet.
Most coins entail that users fulfil a series of requirements, like transacting more than the minimum requirement, or completing additional memos, payloads, or related fields.
Mobile App and API
Poloniex has designed an all-inclusive mobile app which can be used to access most of the exchange's features and tools on the go. The app can be downloaded from Apple's App Store or Google's Play.
Poloniex has created a HTTP and websocket API, meant to facilitate efficient web-based interactions with the exchange. A technical background may be required to interact with the API implementations.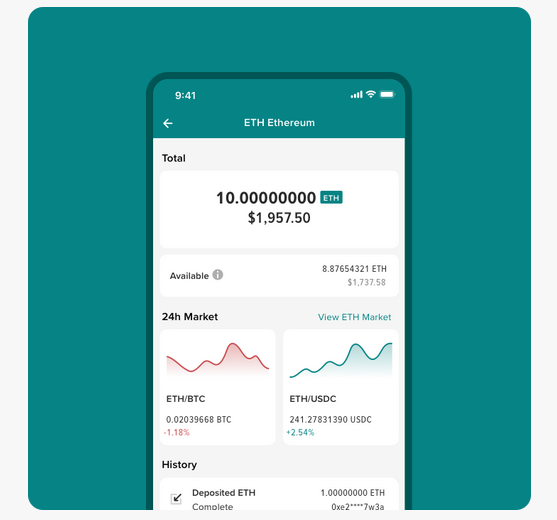 Account Creation and KYC Checks
Getting started is fairly simple – users will first have to register an account. Then, customers can either choose to deposit cryptocurrency or purchase a series of coins via debit and credit cards.
Regarding KYC procedures, account holders can access two verification levels. Account registration unlocks tier-one, meaning that users can carry out unlimited trades, unlimited deposits, and up to $10K withdrawals on a daily basis. Level-one users must only give out their name and email address.
On the other hand, the level-two account tier allows users to access the LaunchPad service and withdraw up to $1M on a daily basis with 2FA. Furthermore, level-two accounts can access margin trading, futures trading with 100x leverage, alongside a series of other features like fund recovery, manual transfers, and dedicated customer service. Level-two verification entails that users submit a national ID, utility bill, and a face photo.
Poloniex Security
Poloniex has implemented a number of security protocols meant to ensure the safety of user funds and accounts. The platform is certainly legit and trustworthy, but customers must adopt their own security measures to better protect themselves.
Unfortunately, digital currency exchanges remain a hot target for hackers worldwide. Like many others, Poloniex has had its fair share of cybersecurity incidents. Back in 2014, the exchange lost approximately 12.3% of its BTC supply – as a result, the platform updated its withdrawal service to circumvent negative balance withdrawals.
Bottom Line
Based on everything that has been highlighted so far, Poloniex represents a great choice for cryptocurrency traders worldwide. With support for over 270 pairs, 277 markets, and extremely low trading fees.
Unfortunately, fiat-based trading pairs are not supported, whereas US customers are not eligible.
Visit Exchange >>>
Social media