LocalBitcoins is an immensely popular peer-to-peer (P2P) Bitcoin marketplace that serves users in close to 250 countries and more than 8,300 cities worldwide.
The platform allows users to exchange their local fiat currency into Bitcoin using any of the numerous payment methods supported by vendors in their local region. Unlike many other P2P Bitcoin exchanges, LocalBitcoins features a stringent escrow system that is in place to protect both buyers and sellers from scammers.
Despite launching over eight years ago, LocalBitcoins is still growing rapidly, and clocks in around 4,000 to 5,000 new registrations daily.
What is LocalBitcoins
LocalBitcoins was one of the first P2P Bitcoin exchanges ever launched and has been operating since 2012. In this time, it has risen to become one of the dominant P2P Bitcoin marketplaces—mostly due to its accessibility and the flexibility it provides for buyers and sellers.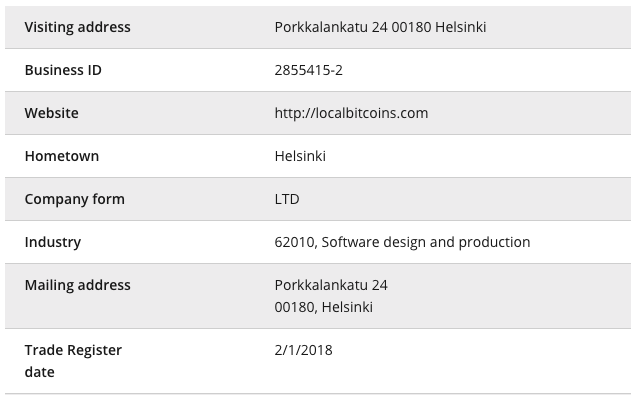 The platform was founded by Jermias Kangas and currently has its headquarters in Helsinki Finland. The company behind the platform is also registered in Finland as LocalBitcoins Oy, with a business ID of 2855415-2.
As a peer-to-peer exchange, nearly anybody is free to use LocalBitcoins to create advertisements to sell Bitcoin and sellers can accept practically any payment method they are comfortable with. Buyers, on the other hand, are able to browse offers from a wide range of vendors and can choose to deal with any that offers the rates, payment methods, and terms they're comfortable with.
Unlike some other Bitcoin marketplaces, LocalBitcoins does not offer any charting tools or advanced trading functionality. It's a pure, no-frills Bitcoin marketplace designed to be accessible for absolute beginners.
LocalBitcoins fees
Like most cryptocurrency trading platforms, LocalBitcoins charges fees for its services.
However, unlike most similar platforms, LocalBitcoins is unusual in the fact that these fees are usually borne entirely by the seller, whereas buyers are able to use the platform at no cost. Sellers are able to create their advertisements for free, but each completed trade is subject to a 1% fee. As such, a $10,000 sale will be subject to a $100 fee. As of writing, there are no volume-based fee discounts or other fee reduction mechanisms in place.
Although purchasing Bitcoin is free, users will need to be wary of the deposit fee which is charged when loading their account with BTC.
| | |
| --- | --- |
| In your wallet | 0 BTC |
| Transaction fee | 0.00004099 BTC |
| You can send up to | 0 BTC |
Users will also be subject to a small transaction fee when withdrawing their funds. Transfers to other LocalBitcoin users are free of charge.
Deposit and Withdrawal Methods
As a peer-to-peer Bitcoin marketplace, vendors can choose to accept any of a wide range of payment methods for their BTC, and buyers in most regions will usually have various different payment options to choose from.

Bank deposits, cash deposits, Western Union, and Moneygram are available in most regions, while dozens of other region-specific payment methods can usually be found too. Depending on their region, customers can also often find vendors that accept other cryptocurrencies, such as Monero (XMR), XRP, and Ethereum (ETH).
Sellers are able to top up their account using Bitcoin sent from an external wallet, whereas buyers send their payments directly to the seller based on the agreed payment method—Local Bitcoins does not hold custody of buyer funds.
In terms of limits—there aren't any! Sellers can choose how much BTC they will make available and set a minimum and maximum purchase amount per person, e.g. 50-100 USD. Buyers will be subject to the purchase limits set by the seller they choose.
Create an account
As a simple, beginner-friendly Bitcoin trading platform, LocalBitcoins is designed to be as easy-to-use and accessible as possible. As a result, getting started on the platform usually takes just minutes.
How to use LocalBitcoins
To begin, you will need to create an account. You will be asked to choose a username and password, as well as provide an email address which can also be used for logging in later.

After creating your account, you will need to click the confirmation link sent over in an email before it is ready to use. Once done, you'll be free to login to the platform.
Following a 2019 update, all LocalBitcoins users are now required to complete KYC verification if they want to sell BTC or buy more than 1,000 EUR worth of BTC per year. Most users will need to achieve T1 verification on the platform, which entails providing identity and address information, in addition to proof of identity to LocalBitcoins' KYC partner: Onfido.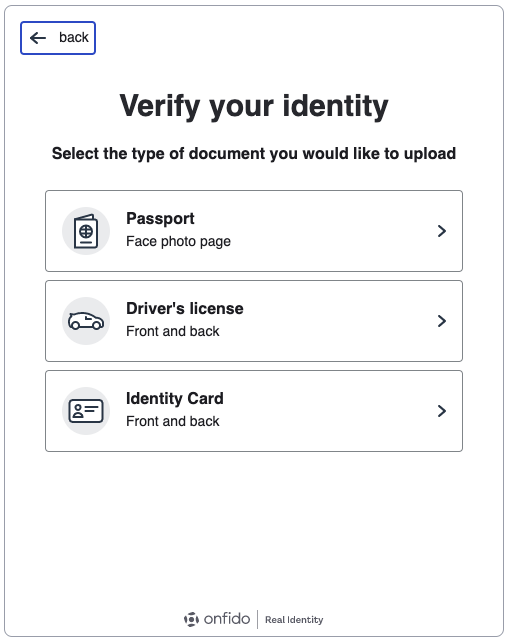 As far as LocalBitcoins is concerned, a passport, driver's license, and identity card are considered valid forms of ID.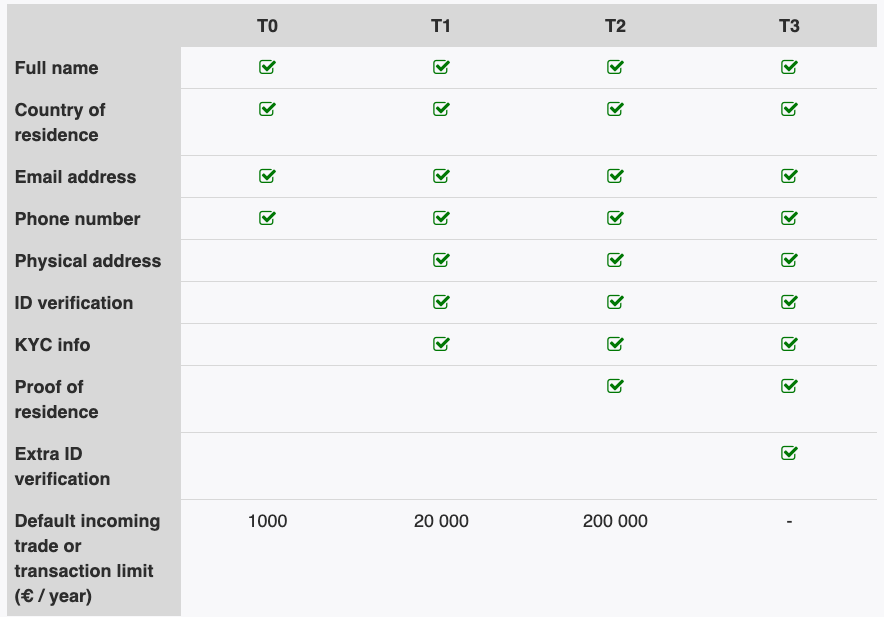 Most users will have their application verified immediately by Onfido, whereas others may need to wait for a manual review, which can take up to 24 hours to complete.
Once verified, you will be free to create your Bitcoin advertisement, where you will be able to set the currency you accept, minimum and maximum transaction limit, choose your opening hours, and set your margin or price equation to automatically update the price based on the current market rate.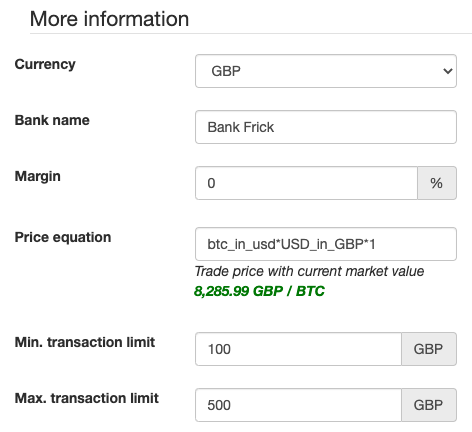 Bitcoin buyers, on the other hand, can either create their own advert specifying the amount of Bitcoin they are looking to buy, as well as the payment method, price and several other terms, or they can choose from the list of currently available options.
We recommend only dealing with sellers with an extensive recent trade history and strong feedback, whereas sellers should only accept payments from buyers using low risk payment methods, such as bank transfer or cash.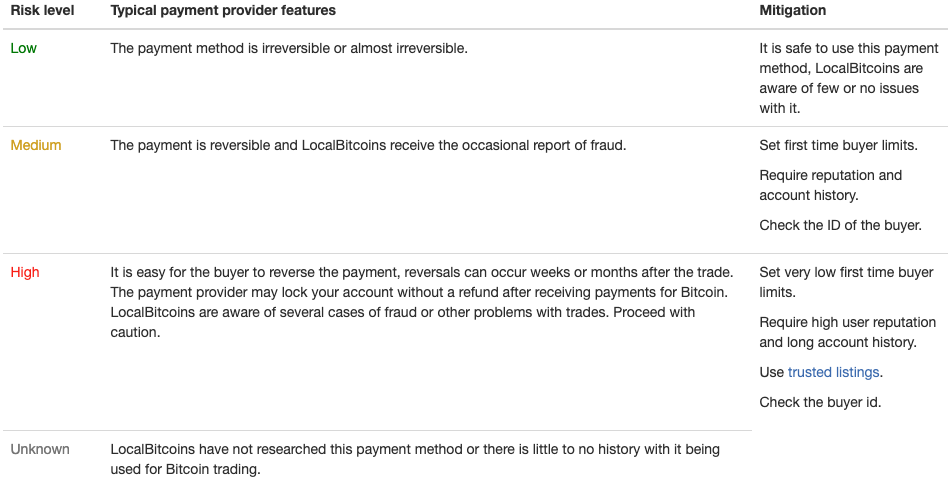 LocalBitcoins offers its services to users in almost all countries, but there are a few notable exceptions, including: China, Indonesia, and the United States—all of which are unable to use the platform.
Sellers will need to deposit any BTC they intend to sell into their LocalBitcoins wallet before they can create an advert. This functionality will only unlock once the user has reached at least T1 verified status. Buyers will be able to transfer their BTC to an external wallet after making a purchase by using the "Send bitcoins" function in their wallet.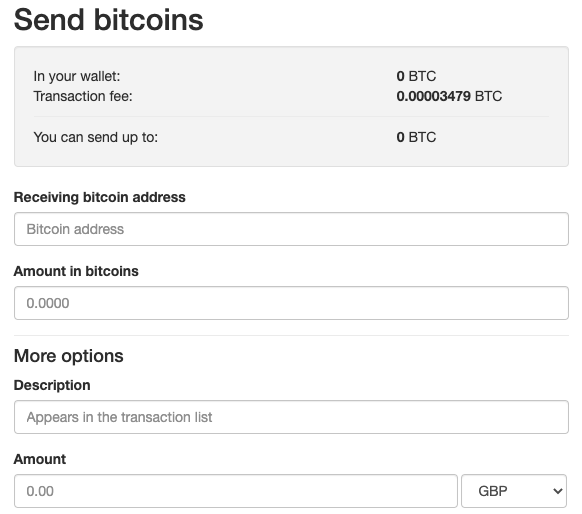 LocalBitcoins affiliate
For those that want to refer their friends to the platform, there's also a generous affiliate program available. Users can earn 20% commission on the trading fees generated by each user they refer to the platform. These rewards are earned for the first three months after registration, after which the user will no longer be considered an affiliate.
LocalBitcoins also provides an iframe banner for affiliates to use (similar to that shown below), or they can create their own banners or advertising media.

Security
When it comes to security, LocalBitcoins has spotty record, at best.
Though the platform is generally safe to use, there are a large number of scammers that look to take advantage of inexperienced users to steal their funds. This can be avoided if traders take some time to understand how to platform works before sending their funds to the buyer/seller, and if they only deal with vendors with an excellent reputation.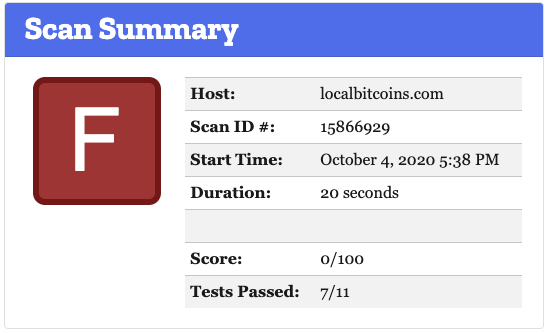 Is LocalBitcoins safe?
The platform suffered a minor security breach back in January 2019, which saw almost 8 BTC stolen from users. LocalBitcoins has since reimbursed these users and patched the vulnerability. Nonetheless, the website still scores poorly on Mozilla's observatory test—scoring an 'F'—the worst score we have seen yet.
Nonetheless, users benefit from several account security features, including two-factor authentication, login guard (to block unknown web browsers), and the aforementioned escrow system.
Conclusion
LocalBitcoins can be considered one of the most polarizing Bitcoin trading platforms. Though it offers incredible variety in terms of payment methods, vendors, and accepted regions, its reputation is somewhat marred by the number of scammers on the platform that look to target inexperienced buyers and sellers.
With that said, by using adequate caution and performing due diligence, LocalBitcoins is a safe place to trade, and is one of the only ways to buy Bitcoin person to person in many countries—particularly when using non-traditional payment methods like altcoins and online payment processors.
The fees are reasonable, KYC is usually a simple task, and the lack of maximum trading limits make LocalBitcoins an ideal platform for those looking to buy and sell Bitcoin on a regular basis.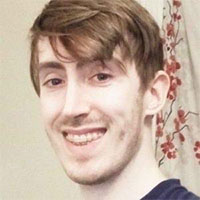 Written by Daniel Phillips
Daniel is a blockchain journalist who has written extensively in the crypto space. After obtaining a Masters degree in Regenerative Medicine, he pivoted to the frontier field of blockchain technology, where he began to absorb anything and everything he could on the subject. His main interests now include DeFi and cryptocurrency trading.