Proximus (PXS) ICO

ICO

Ongoing

Jan 01, 2020 – Mar 31, 2020

Proximus, the best anonymous cryptocurrency in the world.

IMPORTANT: By investing in this business you agree to our Disclaimer. All information including our rating, is provided merely for informational purposes. CryptoTotem does not provide investment advice.
Proximus (PXS) ICO ratings

| | |
| --- | --- |
| ICObench | 3.3 / 5 |
| ICOmarks | 4 / 10 |
| TrackICO | NA |
| ICOholder | NA |

Claim admin rights for this project
Overview
| | |
| --- | --- |
| Project industry | Other |
| Product type | Cryptocurrency |
| Founded | Poland |
Whitepaper
What is Proximus
We have proposed a system for electronic transactions without relying on trust. We started with the usual framework of coins made from digital signatures, which provides strong control of ownership, but is incomplete without a way to prevent double-spending. To solve this, we proposed a peer-topeer network using proof-of-work to record a public history of transactions that quickly becomes computationally impractical for an attacker to change if honest nodes control a majority of CPU power. The network is robust in its unstructured simplicity. Nodes work all at once with little coordination. They do not need to be identified, since messages are not routed to any particular place and only need to be delivered on a best effort basis. Nodes can leave and rejoin the network at will, accepting the proof-of-work chain as proof of what happened while they were gone. They vote with their CPU power, expressing their acceptance of valid blocks by working on extending them and rejecting invalid blocks by refusing to work on them. Any needed rules and incentives can be enforced with this consensus mechanism.
We have investigated the major flaws in Bitcoin and proposed some possible solutions. These ad- vantageous features and our ongoing development make new electronic cash system CryptoNote v 2.0 a serious rival to Bitcoin, outclassing all its forks.
Each currency issuer (or developer in our case) is trying to attract users by improving his product. Currency is like a commodity: it can have unique benefits and shortcomings and the most convenient and trusted currency has the greatest demand. Suppose we had a currency excelling Bitcoin: it means that Bitcoin would develop faster and become better. The biggest support as an open source project would come from its own users, who are interested in it. We do not consider CryptoNote v 2.0 as a full replacement to Bitcoin. On the contrary, having two (or more) strong and convenient currencies is better than having just one. Running two and more different projects in parallel is the natural flow of electronic cash economics.
Details

Pre-sales: Dec 21, 2019 - Dec 31, 2019
Public sales: Jan 01, 2020 - Mar 31, 2020
Soft cap: 3,000 EUR
Hard cap: 10,000 EUR


Legal

Blockchain Platform: CryptoNote
Country limitations: Iran,North Korea
Registration country: Marshall Islands


Token info

Ticker: PXS
Token price in EUR: 1 PXS = 1.5 EUR
Accepted currencies: BTC

Proximus Roadmap
1
2017-02.12
IDEA. Idea for the anonymous stock exchange along with the anonymous currency Proximus.
2
2018-03.20
Communicating with the team. Together with the team we were preparing to start working.
3
2018-06.05
Work on technology exchange. Work on anonymous technology has begun to develop an anonymous, secure exchange in which it is not subject to any government.
4
2018-09.05
Technological research. We examined every detail of our technology to make it reliable .
5
2019-02.16
Programming anonymous cryptocurrency. Programming anonymous cryptocurrency which will be the main currency of the stock exchange.
6
2019-06.09
Implementing cryptocurrency on the stock exchange. Proximus cryptocurrency has been successfully added to the stock exchange .
7
2019-11-11
Test. We have begun testing the technology and introduced corrections.
8
2020-04.01
Implementation. Implementing technology into the world and communicating with a country where the stock exchange and cryptocurrency will be safe.
Project team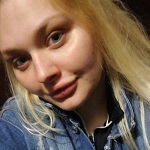 Aleksandra Zjawiony
Director

SASHA WORONOV

DAIKI TANAKA

KRANG

THE MATRIX MAN

JISUANJI 990

SATO SATO

JOSHUA FOX

OLEG REPNIN 2.0

CYBER WRLD TEAM"RMS"
Social media
How To get a verified Project status
To pass the verification you need to place a our logo on the main page of your website and make an announcement of the listing in your social network accounts. Send us the email in reply with confirmation of the link placement.