Togacoin (TGA) ICO

Past ICO

Jun 04, 2018 – May 01, 2019

Toga is a mining operation that aims to separate itself from the electicity costs.

By investing in this ICO you agree to our Disclaimer
Togacoin (TGA) ICO ratings

| | |
| --- | --- |
| ICOrating.com | |
| Hype score | Low |
| Risk score | Very High |
| Investment rating | NA |

| | |
| --- | --- |
| ICObench.com | 2.9 / 5 |
| ICOmarks.com | 8.6 / 10 |
| TrackICO.io | 4.6 / 5 |
| ICOholder.com | 4 / 5 |

Claim admin rights for this project
Overview
| | |
| --- | --- |
| Project industry | Mining |
| Product type | Service |
| Founded | United Kingdom |
Whitepaper
Onepager
Features
TOGA is a mining operation that aims to sufficiently reduce energy costs. The team seek to establish their data center in Tenerife due to its favorable weather and tax regulation conditions. The company will purchase hardware and install it in an operating D-Alix green data center. The TOGA operation will employ a wind farm and solar park, as well as proprietary air conditioning system.
The team is issuing an ERC-20 TGA token. According to the documentation, 100% of the mining operation proceeds will be distributed among the token holders during the first year; from the second year on, 85% of profits will be distributed.
Details

Token supply: 96,000,000
Total tokens for sale: 120,000,000 TGA
Soft cap: 500,000 USD
Hard cap: 76,321,000 USD
Raised: 305,000 USD


Legal

Country limitations: USA, China
Registration country: United Kingdom
Registration year: 2018


Token info

Ticker: TGA
Type: Utility-token
Token standard: ERC20
Token price in USD: 1 TGA = 1 USD
Accepted currencies: BTC, LTC, ETH, XRP, BTG, ETC, ZEC,
XMR, DASH, BCH, 1ST, ANT, BAT, BLK,
BNT, CLAM, CVC, DCR, DGB, DNT, DOGE,
EDG, EOS, FCT, GAME, GNO, GNT, GUP,
KMD, LBC, ARK, LSK, MAID, MONA, MSC, NBT,
NEO, NMC, NMR, NVC, NXT, OMG, POT,
PPC, QTUM, RCN, RDD, REP, RLC, SALT,
SC, SNT, START, STEEM, STORJ, SWT, TRST,
USDT, VOX, VRC, VTC, WINGS
Bonus program:
Pre-ICO - 55%
ICO first 3 hours - 45%
ICO 21 June-10 August - 30%
ICO 10-31 August - 25%
ICO 31 August-10 September - 20%
ICO 10-15 September - 15%
ICO 15-20 September - 10%
ICO 20-25 September - 5%
Token distribution:
80% Token sale
8% Team
5% Advisor
5% Marketing
2% Bounty
Funds allocation:
91% Project realization
9% Marketing, administration, research and development and general reserve

Togacoin (TGA) ICO Roadmap
1
September 2017
Idea to create a multi-activity data center (mining / hosting / housing / application development) powered with renewable energy to completely reduce energy costs
2
September/October 2017
Market analysis and project feasibility
3
October/November 2017
Analysis of the "best location" where to implement the project; project feasibility in relation to costs and tax system
4
November 2017
Development of the auto-switch to automatically select the most profitable cryptocurrencies to be mined; beginning of the development of the "Online Service Marketplace Platform" app
5
November/December 2017
Beginning of the development for the project entailing the realization of data center, wind farm and solar par
6
December 2017
Beginning of the whitepaper creation
7
December 2017/January 2018
Beginning of the final drafting for the wind farm construction in Tenerife
8
January 2018
Beginning of crowdsale planning and general marketing activities in general
9
January/February 2018
End of the auto-switch development
10
February 2018
Negotiations with D-Alix; other negotiations with Chinese companies for the hardware supply
11
February/March 2018
Final project for the wind farm construction
12
March 2018
Whitepaper completion and website creation
13
April/May 2018
Marketing and communication
14
From 4 June 2018 to 30 September 2018
Crowdsale
15
July 2018
Opening of negotiations with major exchange
16
September 2018
Company establishment in Tenerife
17
4th quarter of 2018
Land purchase and beginning of the construction works for data center wind farm and solar park
18
1st quarter of 2019
Realization of the solar park
19
2nd quarter of 2019
Installation of the prefabricated shed; realization of the electric system; start of the wind farm works
20
3rd and 4th quarter of 2019
Solar park testing; end of the wind farm works; testing and launch of the whole structure
21
1st quarter 2020
Migration of mining systems to our data center
Project team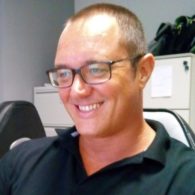 Luca Puppi
CoFunder / General Manager at Hosting Misterdomain.eu
Massimo Ferretti
CoFunder and Legal Advisor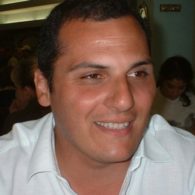 Sergio Livrieri
CoFunder / General Manager at Hosting Giga.it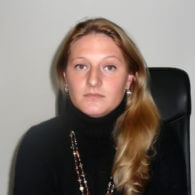 Slavomira Jobbagyova
CoFounder and CEO of Inmediatamente WEB SL
Silvia Rossi
Architect specialized in green building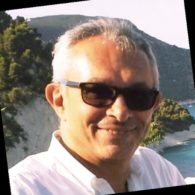 Vincenzo Varagona
Outreach advisor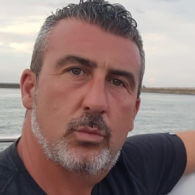 Hernan Difonti
Marketing manager for EU, US and Arab Emirates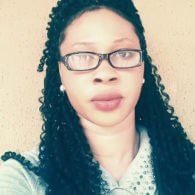 Mitty Sheri
Customer Care at Togacoin Ltd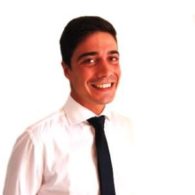 Marcello Dodi
Real estate advisor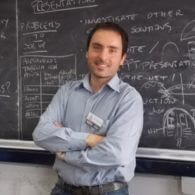 Alessandro Tozzi
Startup & Blockchain Director at Togacoin LTD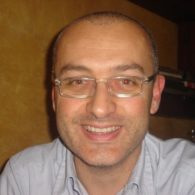 Cristian Valbonesi
Web Engineer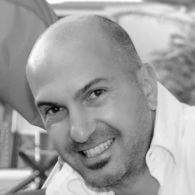 Mario Petriccione
IT Consulting at Togacoin LTD
Social media
How To get a verified Project status
To pass the verification you need to place a our logo on the main page of your website and make an announcement of the listing in your social network accounts. Send us the email in reply with confirmation of the link placement.
Top-Rated ICO's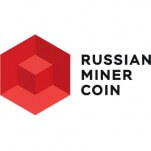 A single ecosystem for scholars, producers of devices for mining, data centers and the community of miners. RMC – a project which brings together two ideas: ...
Start ICO
Aug 28, 2017
End ICO
Sep 27, 2019
Received
$ 43,200,000

43%

Goal
$ 100,000,000


The company Green Energy – environmental project aimed at improving environmental conditions environment on the basis of the blockchain and cryptocurrency min ...
| | |
| --- | --- |
| Start ICO | TBA |
| End ICO | Jul 30, 2019 |
| Received | Pending |
| Goal | Not Set |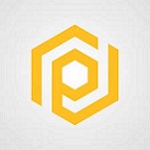 Pieta is the world's first coin that seeks people\'s interest more than its interest by supporting our environment by using the new X20 Algorithm That reduces ...
| | |
| --- | --- |
| Start ICO | May 15, 2019 |
| End ICO | Nov 14, 2019 |
| Received | Pending |
| Goal | $ 25,000,000 |